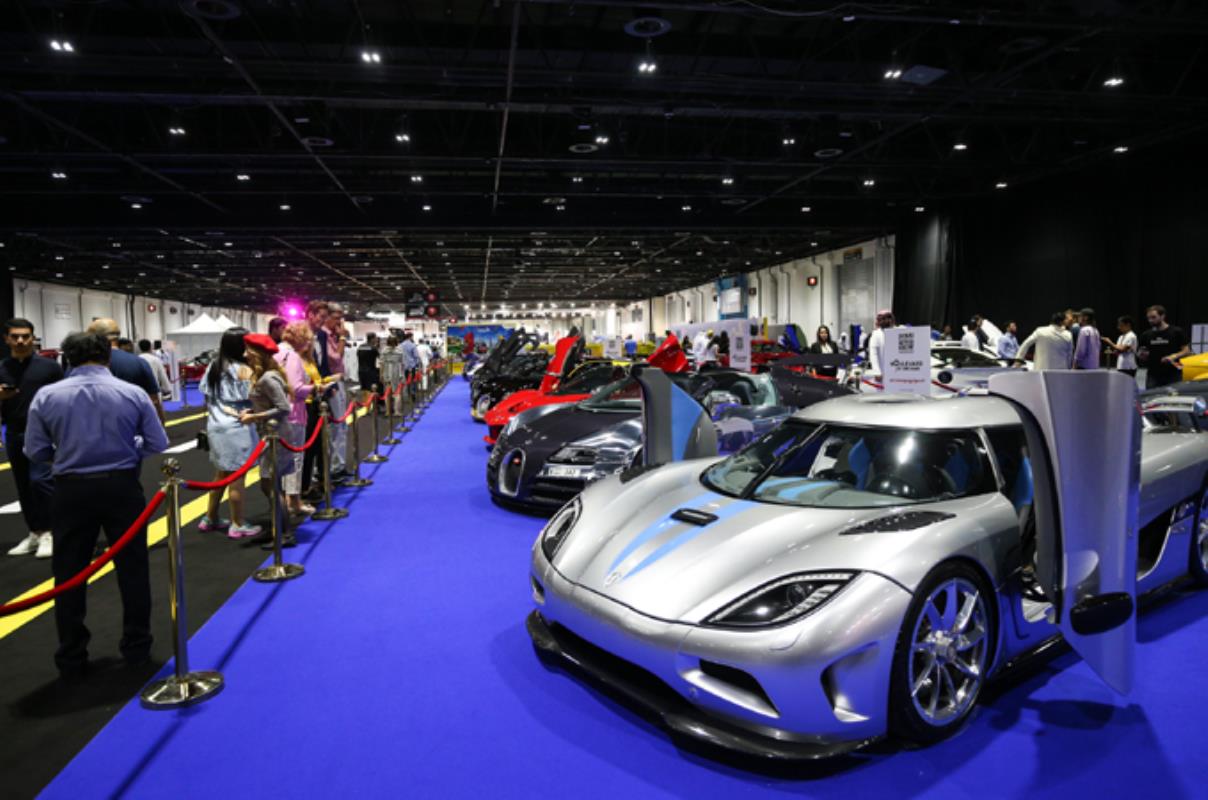 The Middle East's most electrifying cars showcase is returning for 2019, bringing with it more than one billion dirhams worth of family cars, supercars and hypercars – plus the drones and Hyperloop technologies that are set to rethink transport altogether.
"Buckle up for big surprises" is the message coming from the Dubai International Motor Show as the biennial event gears-up to offer visitors a thrill ride into the future of mobility.
Taking place at the Dubai World Trade Centre, from November 12-16, the exhibition is promising the ultimate deep-dive into the motoring and transport industry, with era defining tech, fully immersive VR/AR and some of the rarest cars all coming together to create the most exciting five-day meet in the region's motoring calendar.