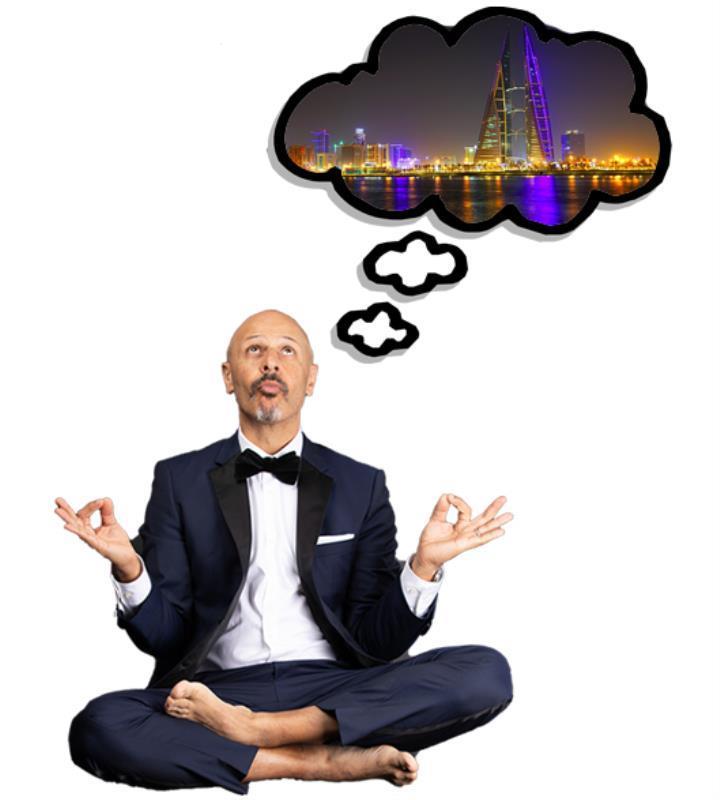 EVERYONE'S favourite stand-up comedian is making his way back to Bahrain this weekend, as part of a new tour.
Iranian-American comedian Maz Jobrani is no stranger to the region and his show on Saturday will coincide with the country's National Day celebrations.
His last visit to the kingdom was in 2014 and before that he was part of the Axis of Evil comedy tour in 2008 when he was joined by some of the top Middle Eastern-American comics in the world.
In the lead up to this weekend's show, Maz spoke to the GDN about one of his favourite memories of being in Bahrain.
After one of his previous shows he was taken to the house of the organiser's parents, where they had a feast at 1am and was showered with the famous Bahraini hospitality.
"One of the things that I have always noticed when I am in Bahrain is the hospitality. I've really enjoyed it," he said.
"The people have always been very nice and welcoming."
Maz, who has been in the comedy scene for more than 20 years, said he felt like one of the luckiest people in the world because he got to "go on stage and do what I love doing and make a living doing it".
"So, I guess the way that comedy changed me is to reiterate that you should find your passion and live it," he added.
His latest tour is titled Peaceful Warrior and according to him, it is different to the other shows he has done in the region.
"I am always working on new material, so I've taken this Peaceful Warrior tour to Australia, I took it to Europe, I've taken it to the States and now I am bringing it to the Middle East," he explained.
Addressing his fans in Bahrain, Maz said he was excited to be back to share his new show.
"I think you'll have a really good time," he said.
"I'm going to be talking about becoming a parent and being a parent and how it's different being a parent now than when I was a kid and how my parents treated me, so it is multi-generational comedy.
"Also, I am going to do some jokes about Trump and being Middle Eastern in America.
"I will also do material about my experiences in Bahrain and the Middle East, so all in all it will be a fun night."
Maz will be performing live in Bahrain this Saturday at the Gulf Convention Centre, from 8pm with doors opening at 7pm.
Tickets to the show are selling fast, so grab yours now at wanasatime.com.