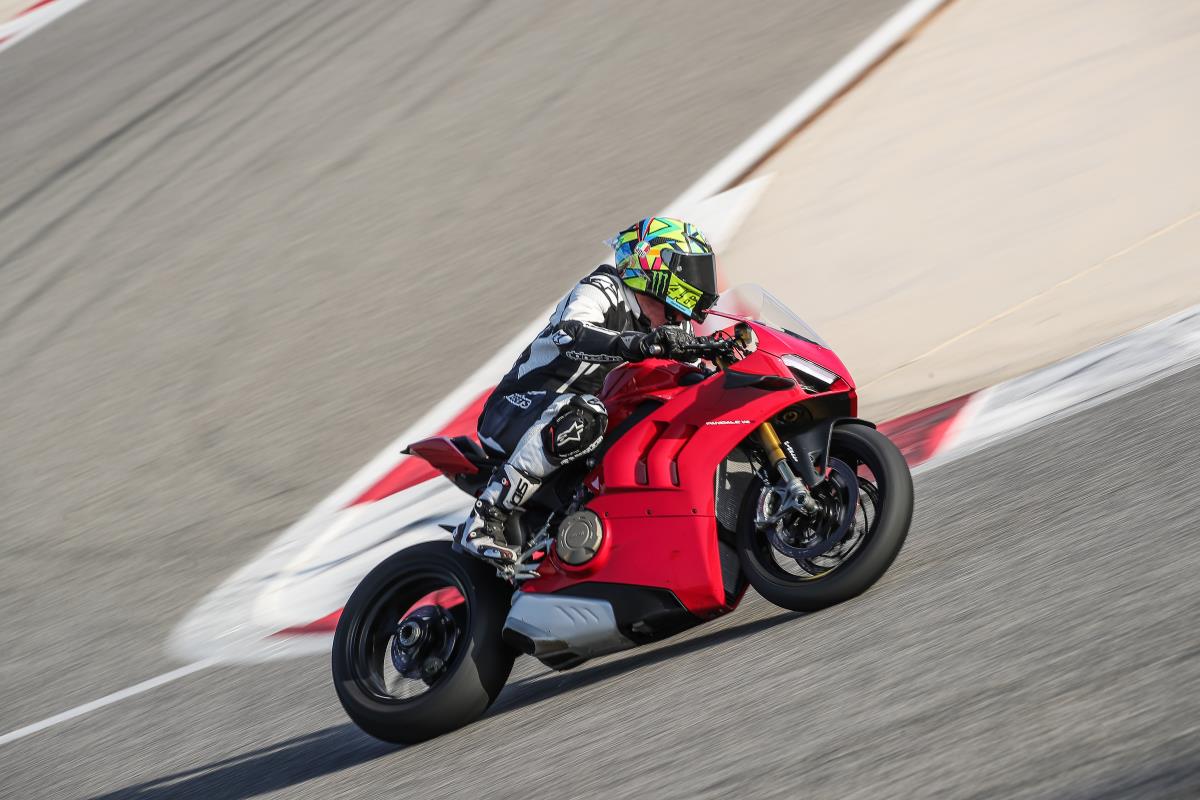 New fairings with slits and wings
Other changes to the 2020 Panigale V4S includes suspension changes which have been tweaked and refined and with the bike's center of gravity being increased by 5mm making the bike easier to tip in.
The increased rear height has changed the chain force angle, which in turn makes the bike squat less on acceleration, therefore greater stability.
The frame weight has been reduced and offers more flexibility which Ducati says 'less on-track stress and improved front-end 'feel' at maximum lean angles', which is a bit out of my league to feel.
Overall, it is easier to ride, less fatiguing and more accessible for us mere mortal riders to tap into the bike's potential.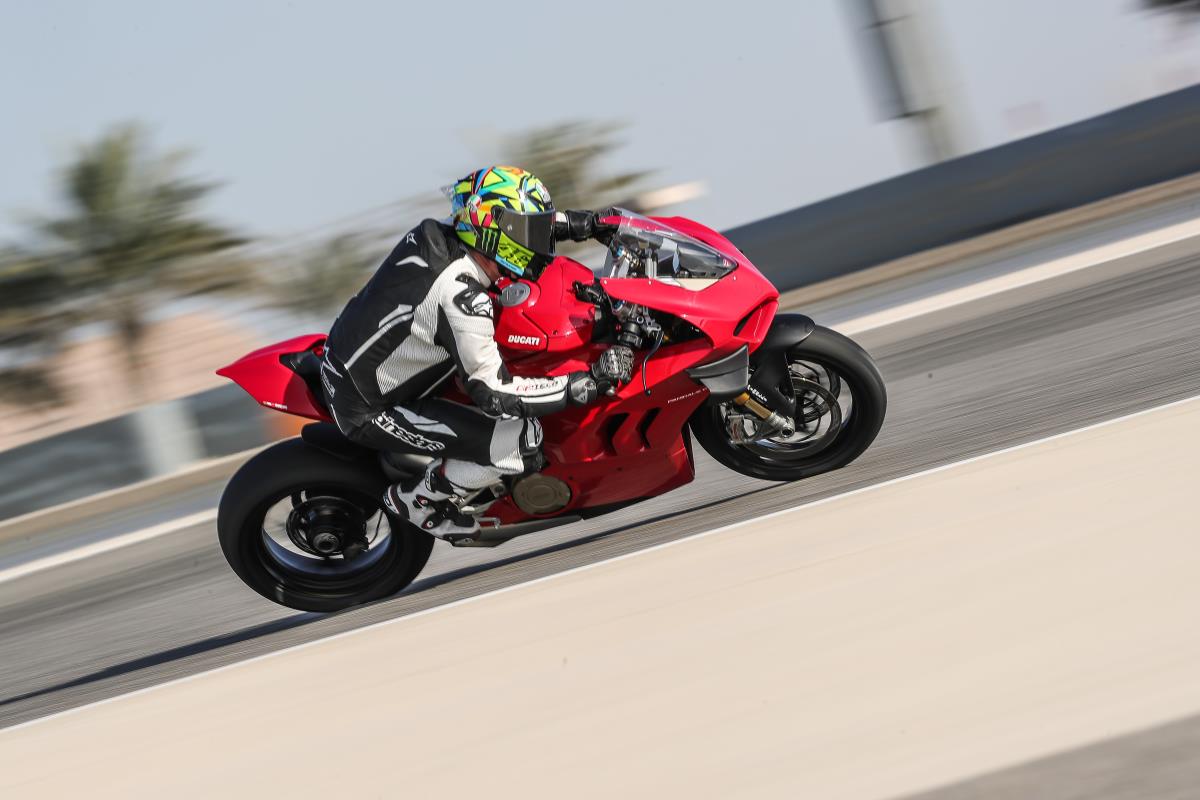 Stunning looks from every angle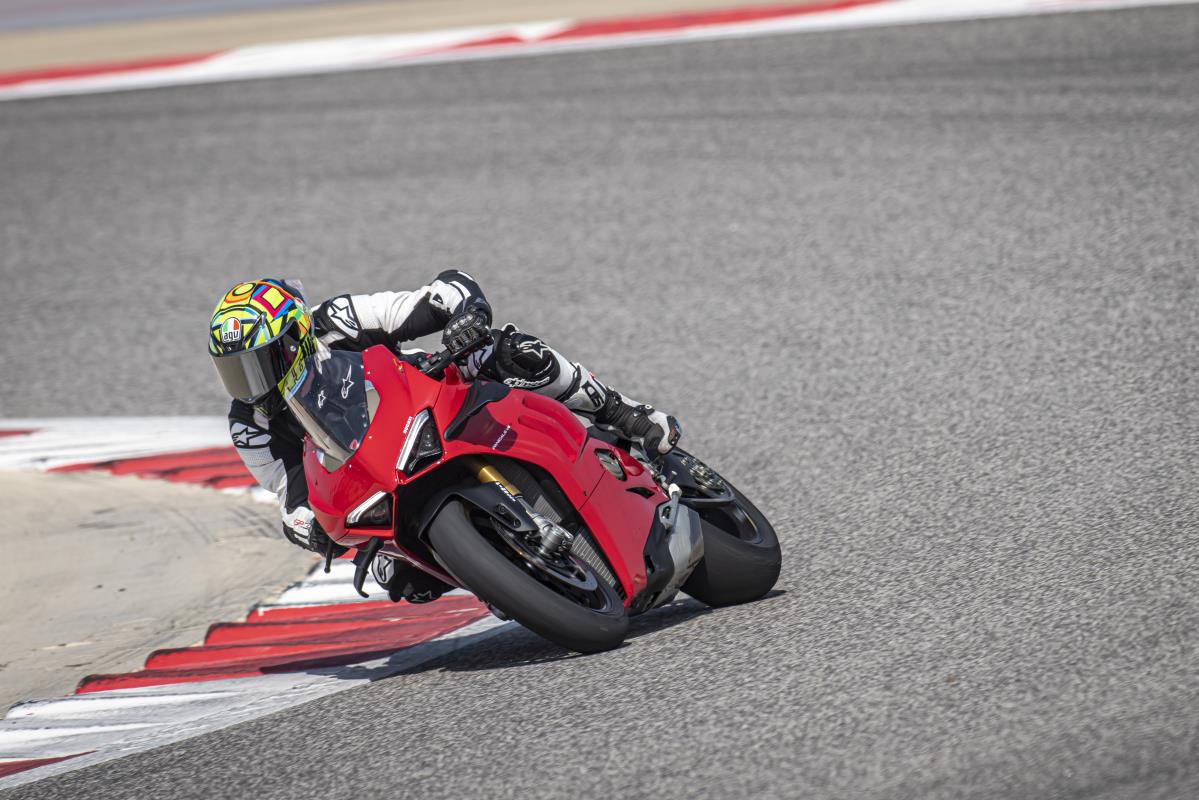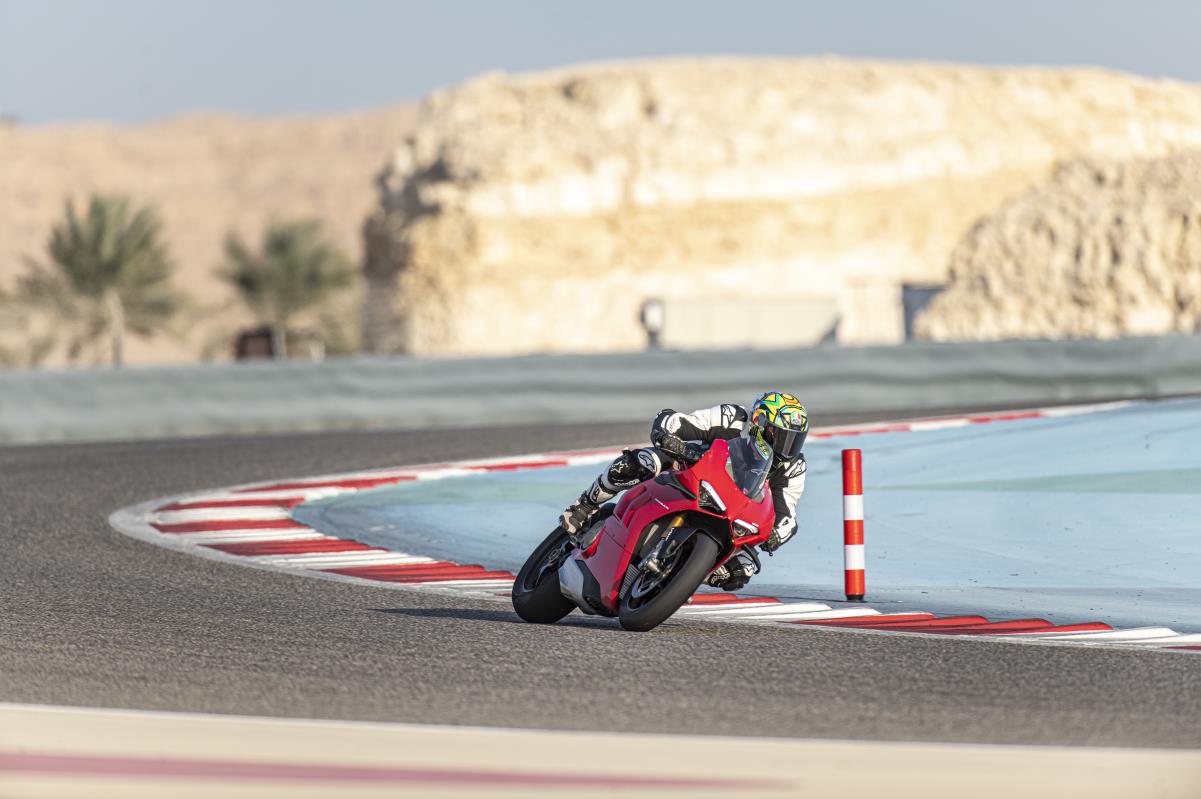 Testing the new Panigale V4s at Bahrain International Circuit
I was very fortunate to test ride the new Ducati Panigale V4 2020 at the International Press Test held at the Bahrain International Circuit (BIC). To my knowledge this is the first of its kind for the automotive/motorcycle sector in Bahrain, which is a huge achievement. I am proud that Bahrain as a country has managed to pull this off along with Wheels of Arabia (Ducati Dealership), organiser of the event.
So now onto the bike. The main changes that you notice at first glance is the wider fairings (38mm each side) and larger screen; this offers the rider more protection from the wind than the previous model, which is good for tall riders like myself.
On the side fairings there is now 'shark like' slits that cause a vacuum and suck the hot air out which, in turn, helps keeps the bike running cooler and takes engine heat off the rider. The new fairing is more efficient on air through-speeds on water and oil radiator by 6% and 16% respectively.
This leaves the elephant in the room, the wings. The wings produce a downward force of 30kg at approximately 270kms. This makes the bike feel incredibly stable at high speed but also helps the reduction of front wheel lift, so less electronic intervention is required on hard throttle.
Where I personally felt the wings come into play the most was in the hard braking zones, the front end felt impeccably planted which encouraged me to brake harder to the point of having the rear wheel constantly wagging. Cool.
The big difference I noticed with the new Evo 2 electronics map is the way it controls the torque better coming out of corners in the first 3 gears. The ECU now doesn't cut in as abruptly on high torque inputs/demands, but intervenes at the start of your drive out of the corner making the torque more linearized. You find yourself hitting full throttle more quickly and more often. At first it felt like the bike was strangely less powered compared to the 2018-19 Panigale V4S, however the end result in speed is incredible.
This makes it much easier for the average rider to pin the throttle