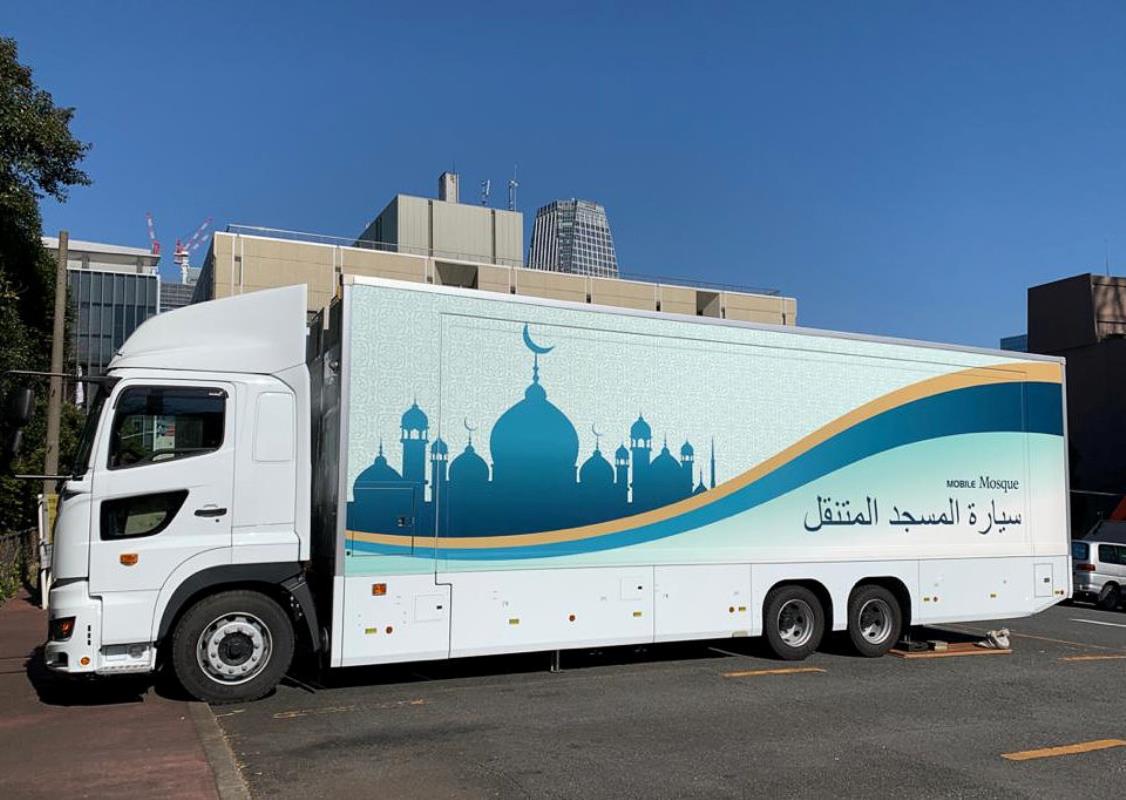 No mosques to pray in Tokyo during Olympics? The Japanese have found a portable solution on a truck!
With many Muslim athletes expected at the Olympics, Japan is facing one major problem: a dearth of mosques.
This summer, one company has the answer: it invented a mosque that can be moved around on a truck and expended into a mid-sized building at any location with portable facilities for those praying to wash their hands and feet.