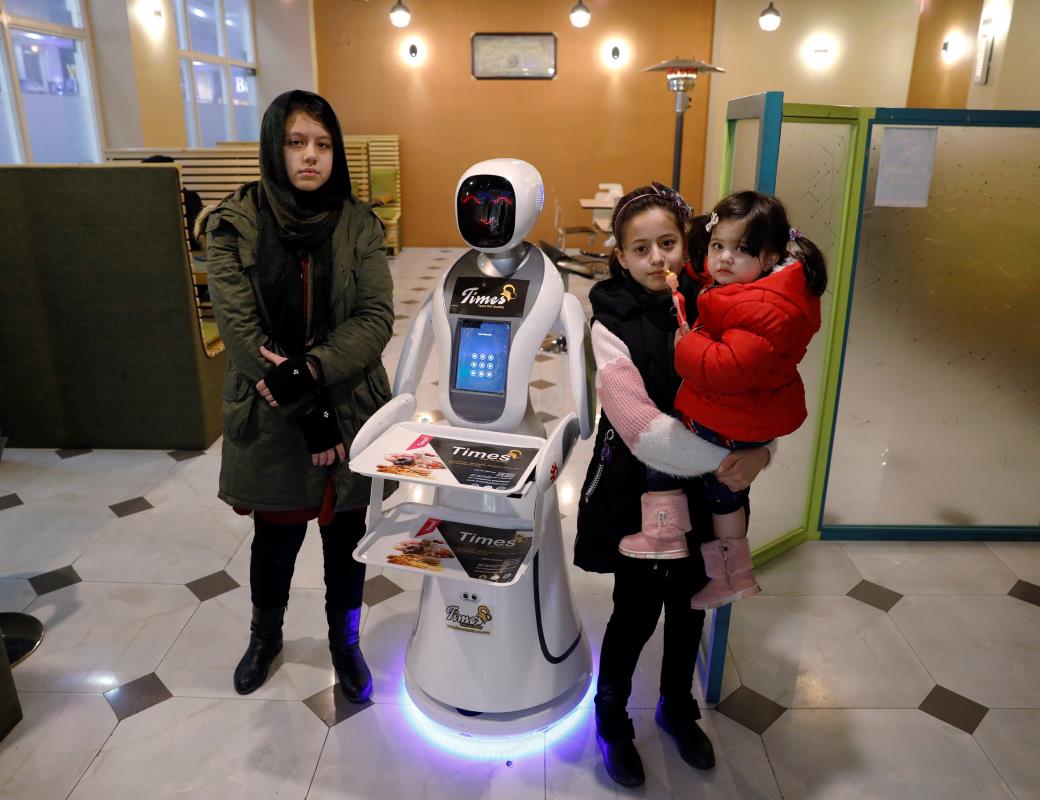 In downtown Kabul, a robotic waitress named "Timea" rolls across a restaurant to serve a pizza and fries to a customer.
Zahra Barakzai, 30, cheerfully receives her meal from the robot, who has drawn curious diners since she was unveiled at Time Restaurant last month.
"It was very interesting to me because it was the first robot to come into a restaurant in Afghanistan and serve food. It was nice to see the robot here, it's kind of fun," said Barakzai.


Though manufactured in Japan and serving American-style fast food such as cola and burgers, Time Restaurant's team designed the robot with locals in mind.
The robot speaks Dari and Pashto, as well as English, and her head is designed to appear as though she is wearing a hijab, the headscarf worn by most Muslim women in Afghanistan.