Bussa Krishna first began worshipping Donald Trump four years ago when the U.S. president appeared to him a dream.
Since then, after a run of good fortune, the Indian real estate broker has transformed his modest home into a shrine to the U.S. leader, who is due in India on Monday for a two-day visit.
"My love for him has transformed into reverence. That has given me immense happiness. Hence instead of praying to other gods, I started praying to him," Krishna told Reuters.
Krishna is not the only Indian who reveres Trump.
In New Delhi, members of the Hindu Sena, a right-wing fringe group, have begun rehearsing a welcome song in his honour.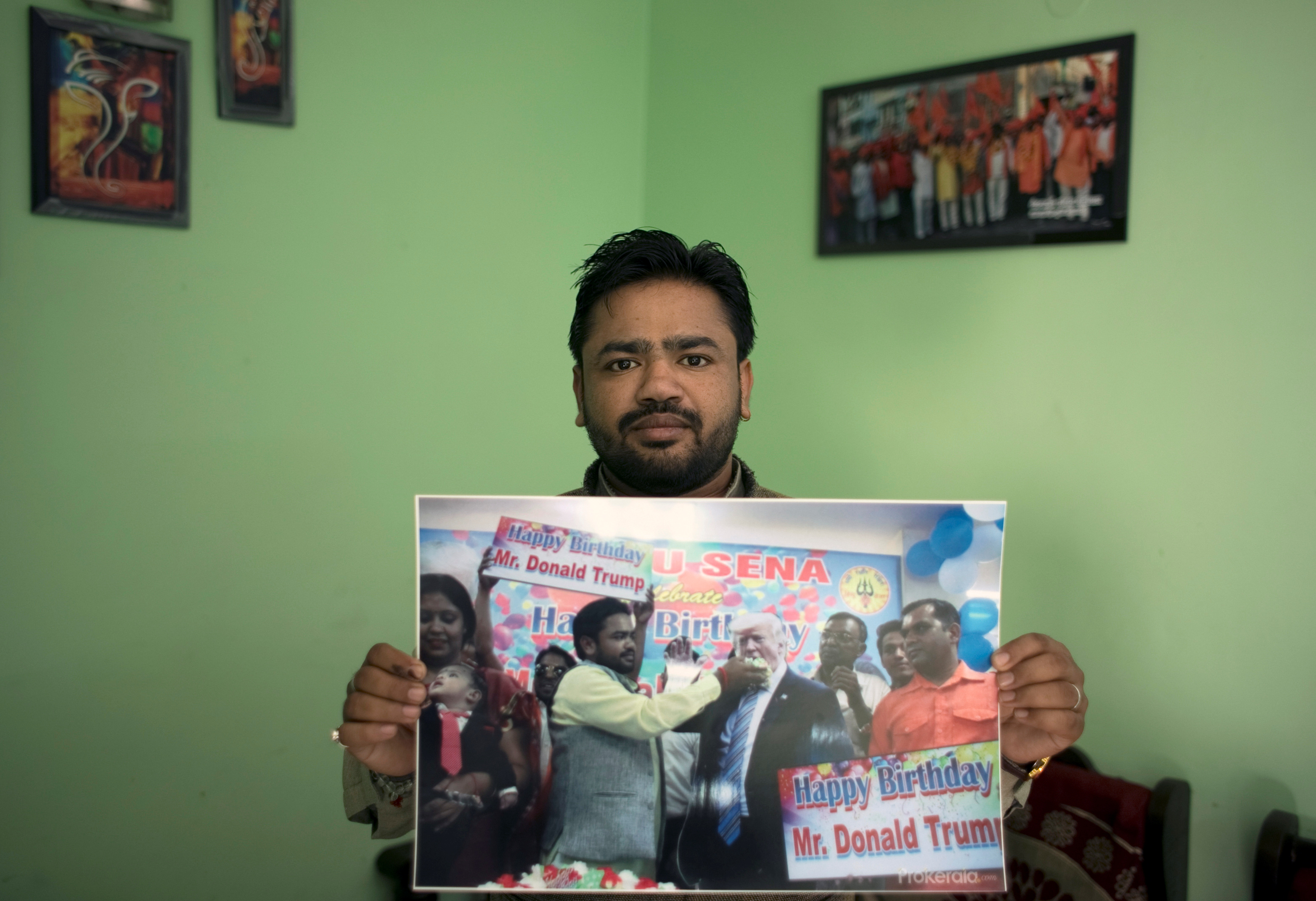 "We like Donald Trump because he openly spoke about India's feelings," Hindu Sena leader Vishnu Gupta told Reuters. "...He openly said that he would eliminate terrorism from its roots, that is why I am his fan."