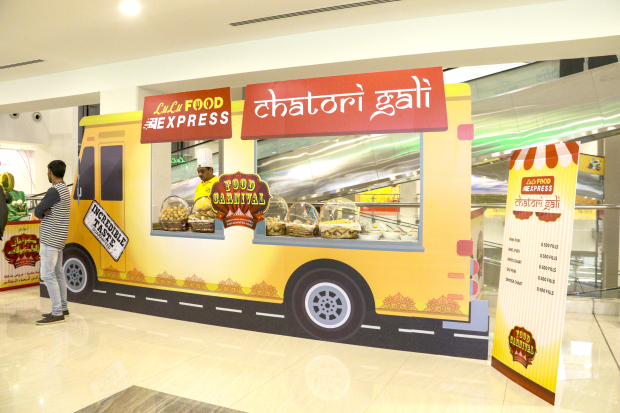 Food products showcased at last year's festival
Everybody is hungry for a slice of LuLu Hypermarket's Food Festival that begins today.
The retail giant, well-known for the freshest produce and biggest variety of ingredients for all cuisines, will celebrate good taste and nutrition at two levels – one with its own food event at the Dana Mall.
The event is set to begin today at LuLu Hypermarket Dana Mall and the focus is very much on teaching children the value of healthy eating as popular kids' influencer and food blogger Raj Kalesh will lead the children into exploring nutrition and food ideas.
A Kids' Cookery Contest will also be held in collaboration with American Garden and there will be great prizes up for grabs for the winners.
To highlight the idea that a person must never miss breakfast, LuLu is offering everyone a complimentary breakfast on that day from 8am to 10am while all the hypermarkets will be promoting Arabic food with the 'Akla Arabia' theme.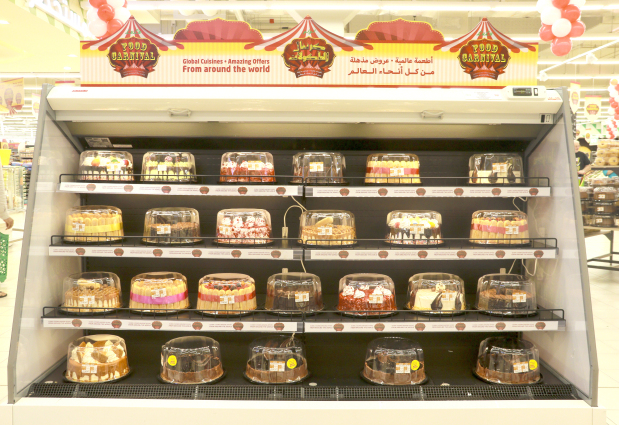 The LuLu Food Festival stretches over two weekends until March 4, with many delicious themes every weekend.
There will be a BBQ Festival tomorrow and Friday at all hypermarket outlets, featuring grills and kebabs from around the world.
Meanwhile, on Sunday and Monday, the hypermarket will take foodies on a trip to the orient with a focus on Chinese, Filipino, and Thai foods, while on February 25 there will be a cookery demo by a famous food influencer at Ramli Mall in partnership with Philips while guests will be tempted by the hearty aroma of Punjabi delicacies at LuLu's Desi Dhaba festival.
Lovers of Italian foods will be treated to an authentic pasta cookery demo at Juffair Mall on February 26 in collaboration with pasta brand Panzani.
There will also be a four-day seafood festival starting on February 26 and a Street Food Festival at all hypermarkets while the popular LuLu Biryani Festival will also be held on February 28 and 29 in collaboration with Tilda.
Also on February 29, LuLu will celebrate the robust flavours of Kerala with Malabar Thattukada featuring delicacies such as fish fry, stew and appam as well as beef fry and avial.
The festival is also a great time to stock up the pantry at home since LuLu will be offering surprise food deals, hourly surprise food deals, hourly surprise offers and speciality ingredients flown in for the promotion.
"LuLu Hypermarket is delighted to explore the food trends and tastes that are shaping our approach to food and by bringing in popular chefs from around the world," said LuLu Group director Juzer Rupawala.
"We shall be introducing Bahrain's Gourmet to new ideas.
"The LuLu hypermarket chain is well-known for its amazing array of hot foods, its fresh ingredients and support for local cuisine and products.
"We wish to showcase all these at the food festival in LuLu Hypermarkets."