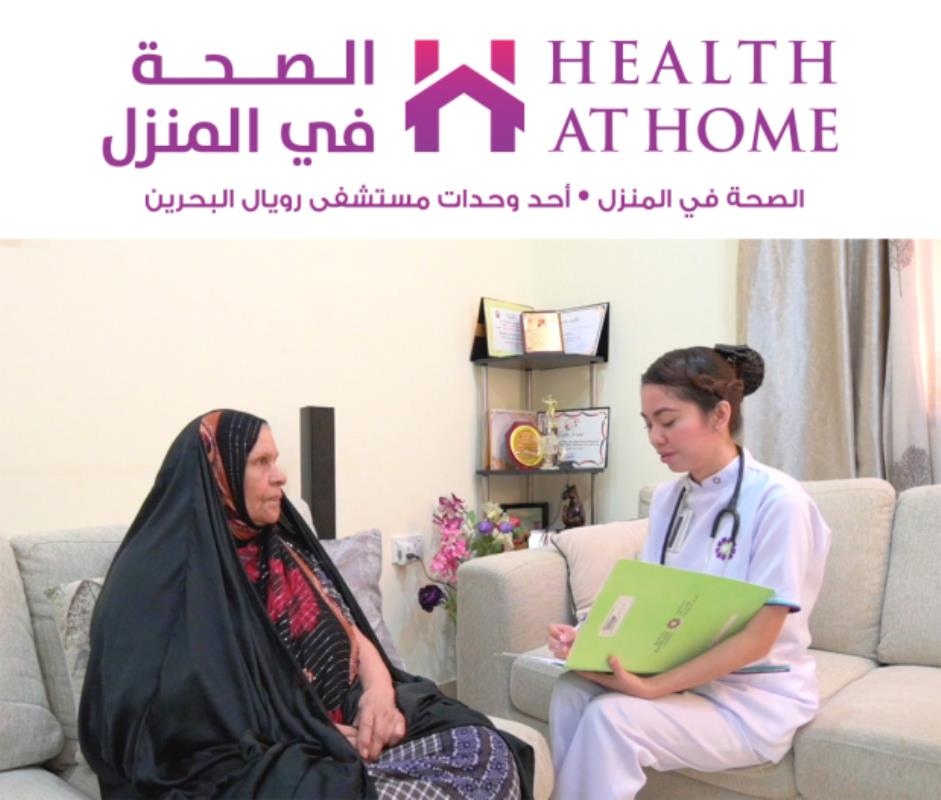 Keeping up to its commitment to add value to its services, the Royal Bahrain Hospital (RBH) has expanded its home healthcare programme through its brand 'Health at Home' under which a range of medical, nursing and rehabilitation services are provided in the comfort and convenience of the patient's home.
'Health at Home' is a division of RBH that has been leading the home healthcare services sector since 2014.
The programme has served hundreds of patients and has emerged as a trusted partner in providing a range of medical, nursing and rehabilitation care and support services at home through well-trained and licensed medical staff.
"Advancements in medical technology have enabled many medical procedures to be done at home that were previously limited to hospitals," said group chief executive officer Dr Sheriff Sahadulla.
"Home healthcare is also a cost-effective and convenient alternative to hospital stay that allows a patient to recover at home and receive individualised care."
Home healthcare services are typically beneficial for patients returning from a hospital stay, recovering from surgery or illness, needing injections or IV therapy or are bedridden and need care for a feeding tube or catheter and more.
Also rehabilitation and physiotherapy at home can benefit patients recovering from surgeries, injuries, post a stroke or even bedridden patients who can benefit by chest and limb physiotherapy.
The home visits are especially useful for the elderly or people who find it difficult to visit the hospital.
Some of the services provided include collection of blood samples, injections, infusion therapy, post-hospital and post-operative care, observation and monitoring of vitals, wound care along with dressing and care for individuals with chronic illnesses.
'Health at Home' also has a special programme to support and assist new mothers to increase their understanding and teaching them the basics of personal care functions like changing, dressing and bathing the baby safely along with counselling support on breast feeding.
A team of qualified, experienced and licensed physiotherapists provide patients with multidisciplinary integrated care and a personalised one-on-one approach.
Some of the rehabilitation services include post-surgical rehabilitation, orthopaedic rehabilitation, pulmonary rehabilitation, post-stroke and neurological rehabilitation as well as geriatric rehabilitation for those aged 60 and above.
It also includes paediatric rehabilitation for cerebral palsy, muscular dystrophy and motor developmental delay as well as a fall prevention programme and posture education and posture training.
New programmes also cater to specific patient populations such as the Bedridden Care programme is designed to assist caregivers of bedridden patients who need medical care at home after being discharged from the hospital.
The Chronic Disease monitoring programme has been created to serve the needs of patients diagnosed with diabetes or hypertension and often encourages a collaborative effort between patient's primary care physician and medical team, resulting in improved care for the patient.
The nursing staff makes scheduled visits to patients' homes on a monthly basis to carry out a head-to-toe assessment and check and evaluate patient's adherence to the care plan.
They also provide counselling and education on adherence to the medication protocol as well as the diet and exercise regimen.