A house where everything appears to be upside down? It must be an illusion, right?

Wrong!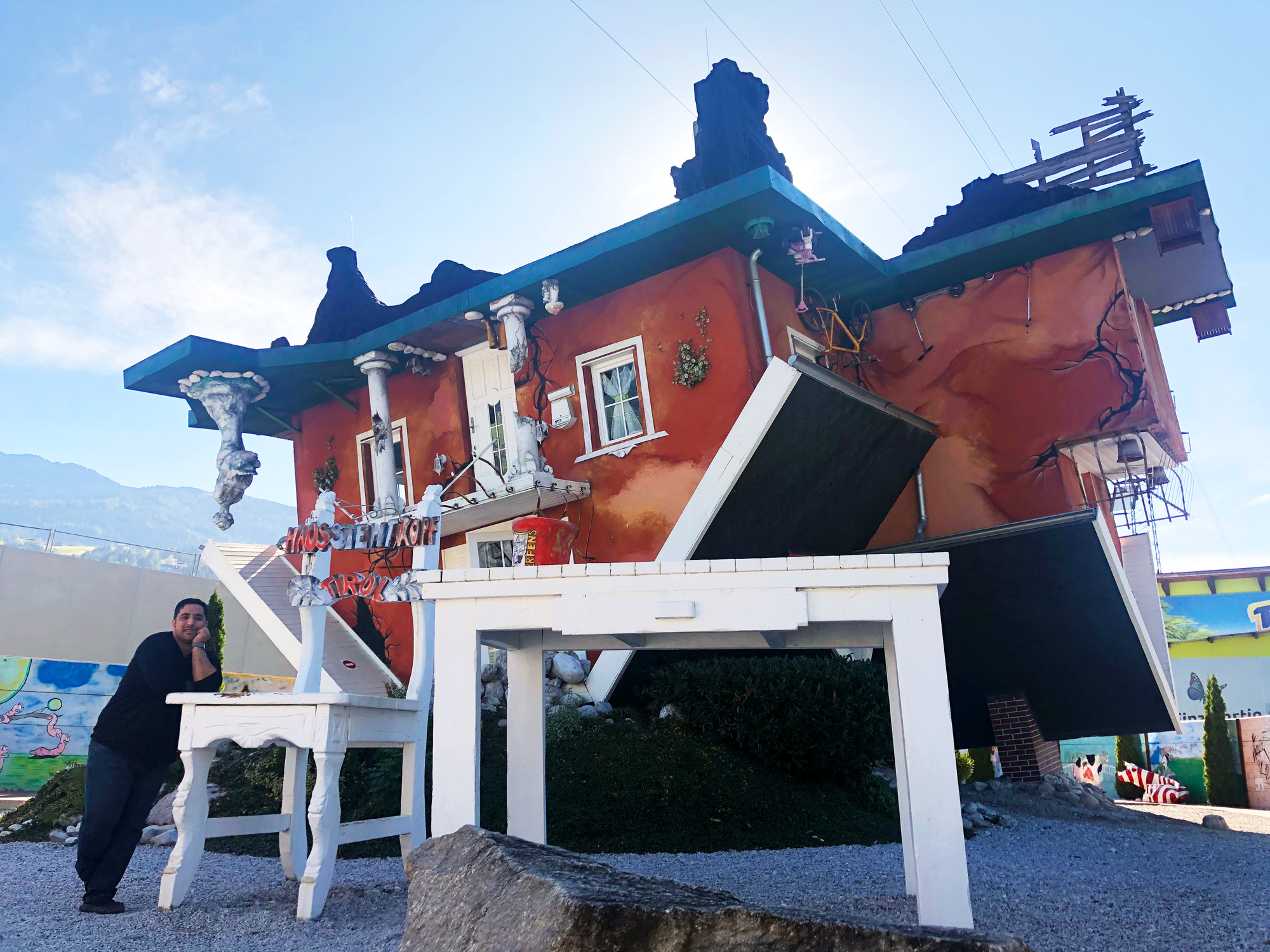 The Upside down house from outside
Last October I had my first trip to Europe, travelling to Europe is such an unforgettable adventure!
In general, travelling is educational, inspiring and sometimes just plain fun! Lucky me I had mix of walk amidst living history, discovering the European rich culture, magical site seeing, enjoyed a freshly grinded coffee and tasty swiss ice cream alongside my good travel partner-Ali Mubarak - who done his homework and researched all possible iconic places and tourist destinations!
Well, the motive of this trip and who push me toward the chance to go see all these fantastic places was my fellow Andre Bigg - which pursuaded me to travel outside the Middle East, and Sneha Macwan - who stunned me every time with amazing photos from destinations she visited at Europe!

Well, today I am going to share with you my experiences at the bizarre upside down museum (house) (Haus steht Kopf).
The house location could be found easily on any maps or GPS application, as it is so popular. It is located on around the middle of Austria.
After leaving the city of Salzburg towards Zurich, we stopped in a small town called Terfens.
I still remember my first step in the upside down house! My senses had gone weird and I started to walk funny. I took my time and walked slowly to give my brain a chance to adopt to the weird building.
The house has been creatively built completely upside down - in and out. It is really great for taking crazy pictures of friends/family walking on the ceiling, walking in the air and standing on their hands (once you rotate the pictures, of course!).
The whole thing is upside down, even the furniture, just as the name states! For tourists, buying a ticket gets you access to enter the Dino Park and Butterflies Museum next to it - doubling the fun for kids.

To speak frankly, I think it's a one-time worth visit place ... but it is a must!
Links related to the article: