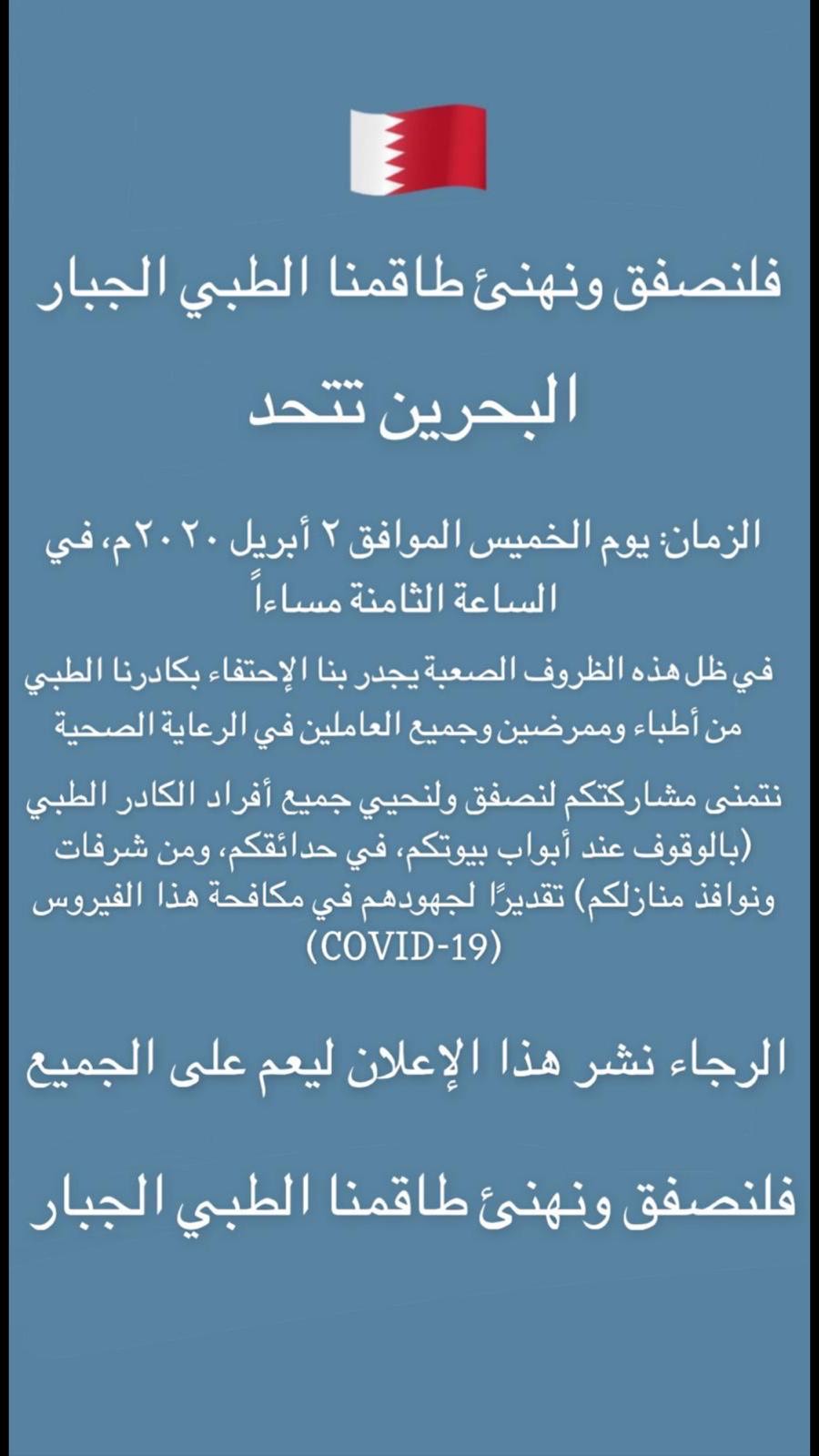 A student from St Christopher's School has been so inspired by the thanks shown by the public in the UK for the NHS that she has launched a campaign to do the same here in Bahrain this Thursday evening.
Please join us in giving the medical workers of Bahrain an huge collective round of applause to say thank you for their tireless work to keep us all safe. We are so grateful to them for their generosity and sacrifice.
Please note this is not a public gathering, this is a request that the public remain in isolation and clap from balconies or windows
. Please join us safely, in saying thank you.