As the Covid-19 coronavirus pandemic continues to cause widespread disruption to both the country's health and economy, one expat club has decided to launch a fundraising event to aid its stricken staff members.
The British Club of Bahrain is staging a '10k Sponsored Fun Run' on May 21 to raise funds and food packages for its staff who have either been temporarily relieved of duties or had their wages slashed whilst the club remains closed.
All members of staff at the club are on 50 per cent pay and have been since April 1, whilst those whose contracts expired at the end of March have not had them renewed. Furthermore, they have not been able to return to their home country given the current circumstances.
Dan McRae, the club's manager, said: "We are living in unprecedented times and have unfortunately had to downsize our staff, leaving a skeleton crew in place.

"Whilst, on the one hand, this has given us a chance to undertake some renovation works such as painting and maintenance that usually isn't possible when the club is open, on the other we are obviously not turning over revenue. The timing has hit us even harder since Ramadan is usually our busiest month of the year, too.

"One of our members suggested that we do a sponsored run, with all donations going to the lowest-paid staff and those who are waiting for their jobs to resume when we can open again as they are suffering the most."
The club's running section stepped up to organise the event, to be held on Thursday evening. The response so far has been very positive, with many kind-hearted supporters, both members and non-members alike, signing up to sponsor runners, donate cash and even deliver food parcels.
Mr McRae believes that the initiative highlights the strength of the club's community spirit and the relationship between its staff and members.
"Momentum has really gathered pace," he explained. "The great thing about having 2,000 members and such a storied history is that a very close bond has formed between the members and the staff over the years.

"The workers are as integral a part of the club as any and many are considered friends of those who frequent the club. Even staff who have left in the past are fondly remembered and keep in touch long after they've moved on."
Those who wish to sponsor runners, or even take part themselves, can do so by calling in at the club's reception in Um Al Hassam between 10 am-2 pm or by emailing [email protected] and registering.
The runners will taking all necessary precautions and adhering to social distancing rules on the run around the area.
Meanwhile, there is no timescale on when the club might open its doors again, with a 'play it by ear' policy in place and an understanding that it won't be until after Eid at the earliest.
However, Mr McRae and the rest of the team have submitted a plan to the relevant ministry with a view to how the club will manage any re-opening; detailing plans to implement social distancing, regular disinfecting and operating at 20 per cent capacity initially.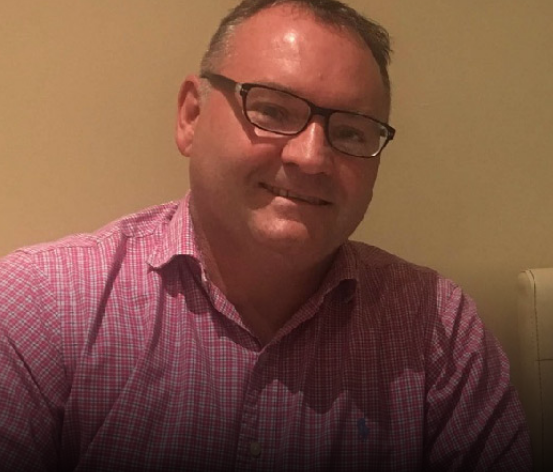 Mr McRae
Happier times