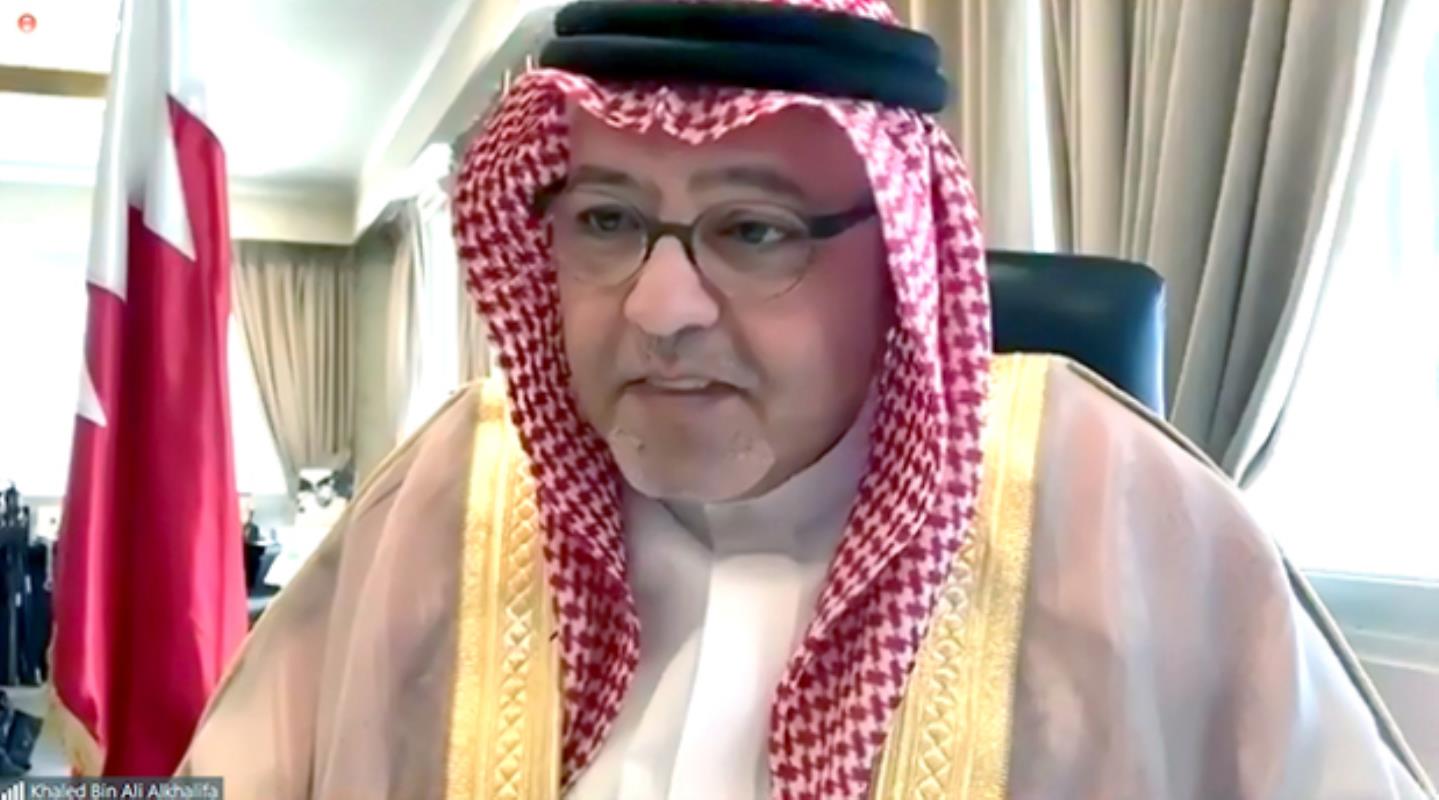 BAHRAIN is expecting to fully overcome the effects of the coronavirus (Covid-19) within around two years, according to a senior minister, writes the GDN's Mohammd Al A'Ali.

Justice, Islamic Affairs and Endowments Minister Shaikh Khalid bin Ali Al Khalifa told Shura Council members during their weekly session yesterday that the country's economic growth outlook was positive and strong.
"Bahrain still has a strong economic foundation that is able and capable of standing strong despite the coronavirus," he said.
The minister was speaking during a debate on amendments to the 2001 Non-Bahrainis Ownership of Property and Plots, which was approved unanimously by the Shura Council yesterday.
It aims to reorganise the real estate sector in the country – but without violating the rights of GCC nationals who, along with expat inheritors, are considered Bahrainis under all laws.
"We don't have expert studies on the real estate sector but the decisions we come up with will be aimed at maintaining and developing the sector – not destroying it," said Shaikh Khalid.
The government-drafted amendments will give the Justice, Islamic Affairs and Endowments Minister the power to approve requests for property ownership in designated areas.
New rules and regulations will be determined by the High Urban Planning Committee, chaired by His Royal Highness Prince Salman bin Hamad Al Khalifa, Crown Prince, Deputy Supreme Commander and First Deputy Premier.
The same rules will also apply on property passed to GCC nationals through a will or inheritance.
MPs approved the new restrictions on GCC nationals owning property in Bahrain last Tuesday.
It will be now ratified by His Majesty King Hamad.
Shaikh Khalid said the new rule would not drag GCC nationals below expats in ownership privileges.
"GCC nationals will continue to be treated as Bahrainis in property ownership, but the mechanism is set to change by restricting that right but without breaching equality agreements.

"We will not strip GCC nationals of any property or right and whatever bylaws we draw up will respect legal, legislative and social aspects and if someone gets property through inheritance or a will then the size and location will be assessed and if it constitutes a violation then it will be auctioned, not seized."
Shaikh Khalid said the new rules serve the country's future interests.
According to the law, foreigners are able to buy property and land anywhere in Bahrain.
However, in 2003 the government imposed restrictions that limit this right to certain locations such as Hoora, Abu Ghazal in Manama, Al Fateh District in Juffair, the Diplomatic Area, Reef Island and Seef. Expats can also buy properties in designated investment projects such as Amwaj Islands.
Expat ownership is just around seven per cent of the total property sector, and of this 97pc are GCC nationals.
In existing legislation, GCC nationals are considered Bahrainis, so the actual percentage is much lower.