PIONEERING Fatima Al Mansoori, who has been at the forefront of numerous global charitable endeavours, is now helping frontline medical workers in Bahrain cope during the Covid-19 pandemic.
The respected humanitarian and internationally-accredited yoga therapist and lifestyle coach is determined to support the kingdom's medical professionals, both physically and mentally.
In early March, she was contacted by the Ministry of Health's chief of school health department and the Public Health Directorate's coordinator of mental health, Dr Eman Haji, with a view to launching a mental health programme for the frontline health care workers which has developed into the 'Frontline Workers Burnout Prevention' initiative.
"It was pure coincidence," Fatima said. "I had the intention to volunteer and help out our nurses and doctors, and it just so happens that Dr Eman was already planning a comprehensive mental health and well-being intervention.

"The idea was not aimed at dealing with stress as such, but rather to prevent it since we're currently living through one of the most challenging times in our history.

"Many companies and outlets have kindly been delivering food and offering beverages free to healthcare workers, which is great, of course, but this is a temporary relief."
Fatima hit the headlines when she provided on-hand support for families hit by the Indian floods in Kerala and victims of the Christchurch mosque shootings in New Zealand.
Fatima's background proved to be the crux of the initiative, which started when she visited the Public Health directorate in Salmaniya and hosting yoga and fitness sessions to several groups of frontline medical staff with social distancing in the car park.
The programme's aims were to help decrease physical and emotional burdens during the crisis, with numerous yoga, mindfulness and breathing techniques on show to ease anxieties, reduce stress and prevent burnout at a time when medical professionals are more vital than ever.
Initially, the plan was to visit several areas where Covid-19 tests were being conducted, such as the Bahrain International Exhibition & Convention Centre, and do outdoor sessions for a few minutes to help staff de-stress, refresh and energise. However, due to positive feedback and increasing demand, there was simply not enough time to visit everyone.
It was then that they decided to make an informative video in co-ordination with the Ministry of Health. This platform allowed its contents to reach a greater number of people and the exercises can also be followed along at home at any time, making it sustainable and protecting the physical and mental well-being of frontline workers so they can serve for longer.
Fatima explained: "I insisted on not putting myself at the forefront of the educational video, since this is not about me at all, and I believe that it is better to have a frontline worker as the main face of the training.

"Therefore, I must give a huge 'thank you' to Ali Abdulnabi, a frontline nurse with the School Health Department, who has been so hardworking and brave during this time along with his colleagues.

"He is the 'star' of the video, which shows him performing a number of breathing and stretching exercises with instructions and captions.

"I'd also like to say a huge 'thank you' to Dr Eman for initiating, planning and coordinating, and for Evenchi Studios who helped us make the video."
Fatima stresses that mindfulness and relaxation plays key roles in helping to reduce stress and anxiety, therefore preventing burnout and maintaining a positive mind-set.
In a more sombre tone, she believes the current Covid-19 crisis is one of the most challenging she has encountered.
"I have been, quite literally, in the eye of the storm in Kerala during the floods and was in Christchurch during the aftermath of the killing spree." She explained. "I have visited malaria infected areas in Africa and the most populated refugee camps in Bangladesh but this is actually scary because it is still happening right now and we are learning new things about it every day.

"Not only that, but you can catch it and can infect others, so in a way we are directly responsible.

"Before doing my classes with the frontline health care providers, I could not sleep and was so anxious because I didn't want to possibly spread anything.

"This is coming from an outsider, so I can't begin to imagine how the frontline workers must be feeling dealing with this day-by-day and barely getting a break.

"They're amazing people, so we must do all we can to prevent them from 'burning out' or possibly suffering from mental health issues."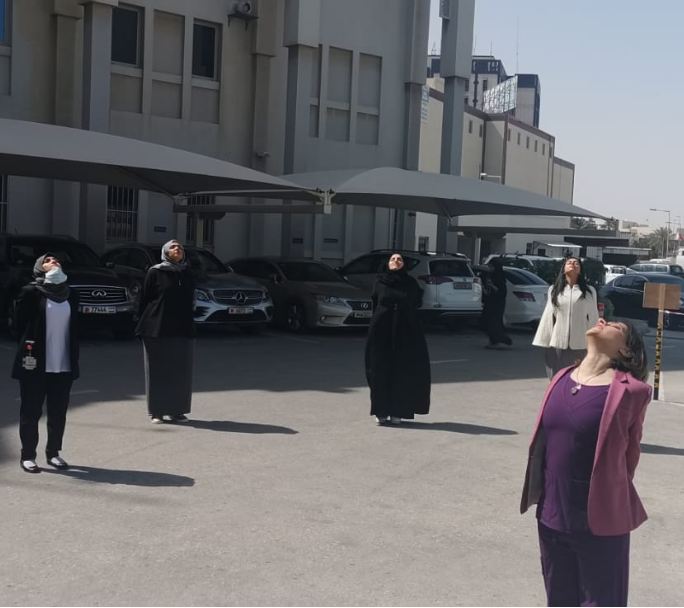 Car park session with Fatima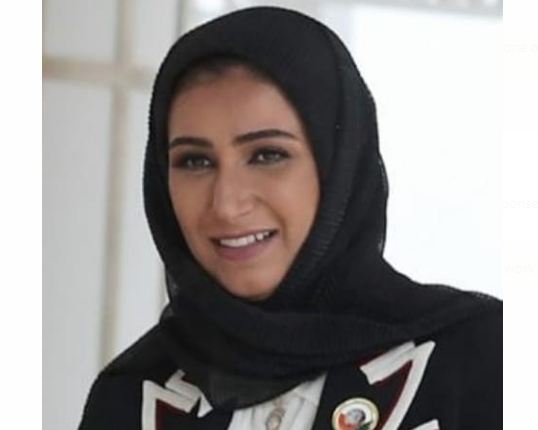 Dr Eman Haji, Public Health Directorate's coordinator of mental health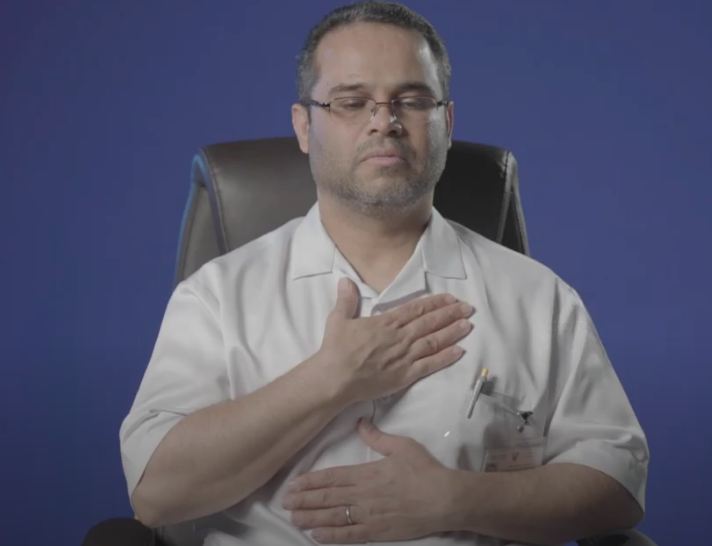 Ali Abdulnabi, a frontline nurse with the School Health Department