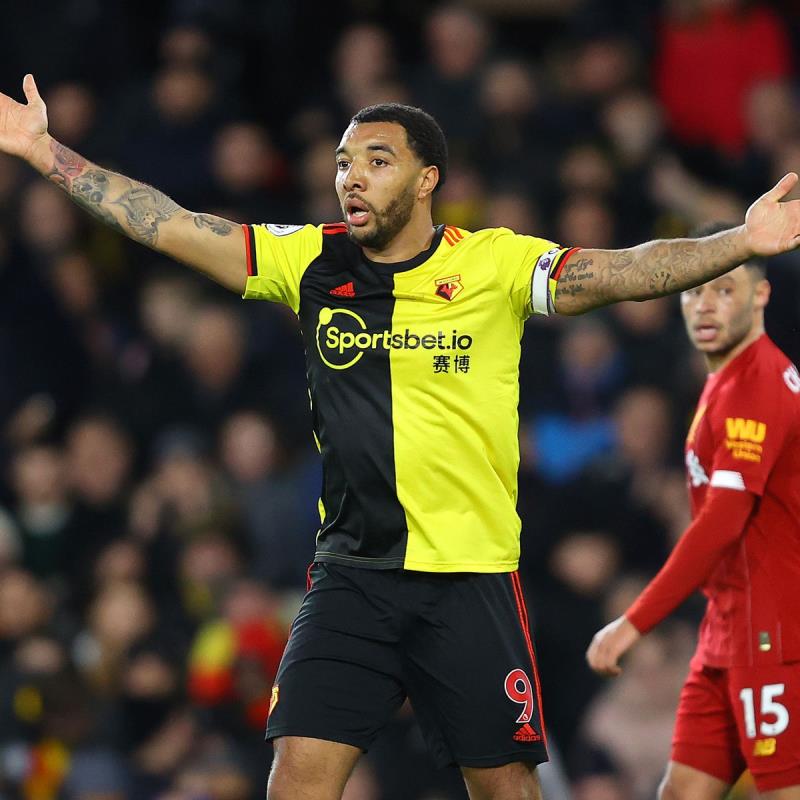 The German Bundesliga is back, Spain's La Liga will resume on June 8 and the go ahead has been given for Italy's Serie A to resume on a similar date. Yet the question remains; when will the last of the 'big four' football leagues, and arguably the biggest, return to action?
The English Premier League is still in talks for a return to action next month. Plans are being considered, with numerous options available to clubs. The general feeling is that clubs want to finish, even if there are certain areas where they still disagree a little.
The thirst for a return is matched with the fanbase, who have been digesting games between German mid-table sides like they were El Clasico or Manchester United vs. Liverpool purely as a result of the unexpected drought.
However, when the league comes back, what will it look like? There are a number of differences we could see, including the rules in place, where games will be and how we will watch them. This all adds intrigue, but the main focus right now has to be getting some form of action back so that we can all tune in and watch.
There are two rule changes which have been approved by FIFA, although they are not forced upon the leagues, it is up to them whether they want to implement them or not.
The first is regarding substitutions. A team will be allowed a maximum of five subs under new rules, something that has been brought in to protect player welfare with fitness issues likely to be seen in the first few games as things return.
This rule isn't straight forward though, to protect the flow of the game, subs are only allowed to be made at three different intervals during play, plus half time. If teams make a sub at the same time, it counts as both using one of their substitution periods.
The second rule surrounds the most controversial topic in football, VAR. This can be abandoned by the leagues coming back if they wish. Health and safety of officials is the concern here, with a number of people needed to work close together in the VAR hub to make decisions. With no VAR, this is not needed and these people can stay safely at home.
There will be fans, players and officials all over the country happy if VAR is left out for the remainder of the season.
If you believe the leaks from Premier League meetings, this is the one topic that is causing many of the arguments. Some teams are happy for neutral venues to be used, in an attempt to keep fans away from the ground, while others do not want to lose home advantage in what could be hugely important games.
Those down towards the bottom of the table have the most to lose, so it is no surprise to learn they are the ones against playing on neutral venues. Even without fans, there is a comforting feeling about playing at home, travelling a short distance and using your own changing room. Clubs don't want to lose that for what is the biggest part of the season for some of them, and relegation-threatened teams who have more 'home games' remaining don't want to lose their advantage when their entire future is at stake.
If or when a return does happen, it will require stringent Covid-19 testing. Of 996 tests undertaken this week, there have been eight positive results for coronavirus including an unnamed Bournemouth player, Watford's Adrian Mariappa and Burnley assistant manager Ian Woan.
Squads started non-contact training last week for the first time since the Premier League was suspended on March 13 because of the coronavirus pandemic, with 92 fixtures remaining to be completed.
Speaking on Friday, Premier League chief executive Richard Masters said the league was "as confident as we can be" about restarting in June.
The guidance for the second phase of training, which would allow contact, is waiting to be signed off by the government.
The Premier League is due to meet today and tomorrow for further discussions about restarting the season, with the results of the third round of testing also due later in the week.
However, not all football figures are keen to return, with Watford captain Troy Deeney stating he will not play to protect his new-born son, who has developed breathing difficulties.
Chelsea's N'Golo Kante will also play no part after he lost his older brother to a heart attack just weeks before the World Cup in 2018. A few months earlier, the player himself fainted in training before being given a clean bill of health.
The Premier League has also faced criticism for what many believe is a money-driven urge to return to action rather than safeguarding the health of its players and other personnel at a time when British life is still under heavy restrictions.