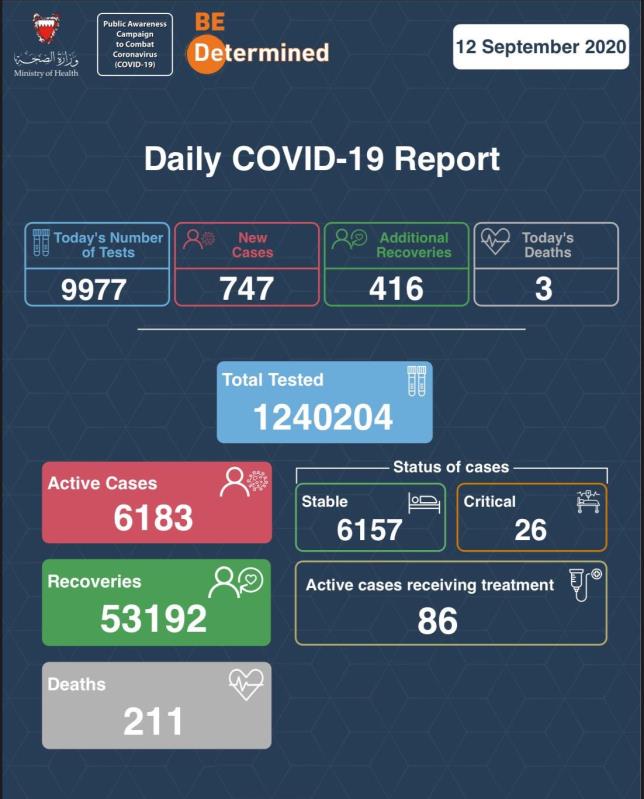 Bahrain yesterday registered its highest number of active Covid-19 cases, 6,183, since the beginning of the pandemic, the Health Ministry said.
The kingdom yesterday registered 747 new cases of Covid-19, alongside 416 recoveries and three fatalities.
A Bahraini woman, 72, and two men, a Bahraini, 66, and an expat, 56, died from the coronavirus yesterday, taking the death toll to 211.
The ministry revealed that of yesterday's 747 new cases, 633 were contacts of local cases, 109 expatriate workers, and five travel-related.
It said an additional 416 people recovered from Covid-19 yesterday, taking the total number of recoveries to 53,192.
The ministry added that of the 6,183 active cases, 86 were receiving treatment and 26 in critical condition.
Bahrain has so far registered a total of 58,839 cases including active cases, recoveries and deaths.
The kingdom has also conducted 1,240,204 tests for Covid-19.