Pollution of the environment and nature has no lockdown or a break during this pandemic.
It continues, it is even worse than before as new kind of waste occurred which humans dispose in the environment.
Gloves and masks are the new single use trash humans have to deal with, but instead of proper disposing it in the respective bins these items are thrown just away and pollute environment and the sea.
A step against the general pollution is the initiative "keep Bahrain clean" organised by Infinity Shoes, in cooperation with Beach Culture, to clean the shore line of Bahrain Bay with a small group of caring volunteers.
Complying to the special local regulations during this pandemic by getting approval from the police as well as keeping physical distancing, using reusable face masks and gloves to ensure safety of the volunteers, the group met at 5:30pm at the north west shoreline of Bahrain Bay and collected either alone or in very small groups within 1 hour 11 bags of general waste, as well 2 bags of plastic bottles and canister and 1 bag of aluminum can and containers, which will be donated to the Bahrain Association of Parent and Friends of the Disabled in Adliya.
In addition 4 long plastic ropes were collected from the beach and the sea which are very dangerous for the sea life as well, if they break down to micro plastic, they can be mistaken as food by the sea animals.
After completion of the clean-up, drinks were distributed from Pocari Sweat and the aluminum cans, of course, kept for recycling.
Aluminum is highly-recyclable and can be kept almost endless in the recycling circle.
Many people don't know that the value of aluminum is much higher than plastic and can save a lot of energy, CO2 emission and resource material when kept in the recycling process.
So always collect your aluminum containers and cans for recycling to protect the environment and help to enhance the recycling rate in Bahrain.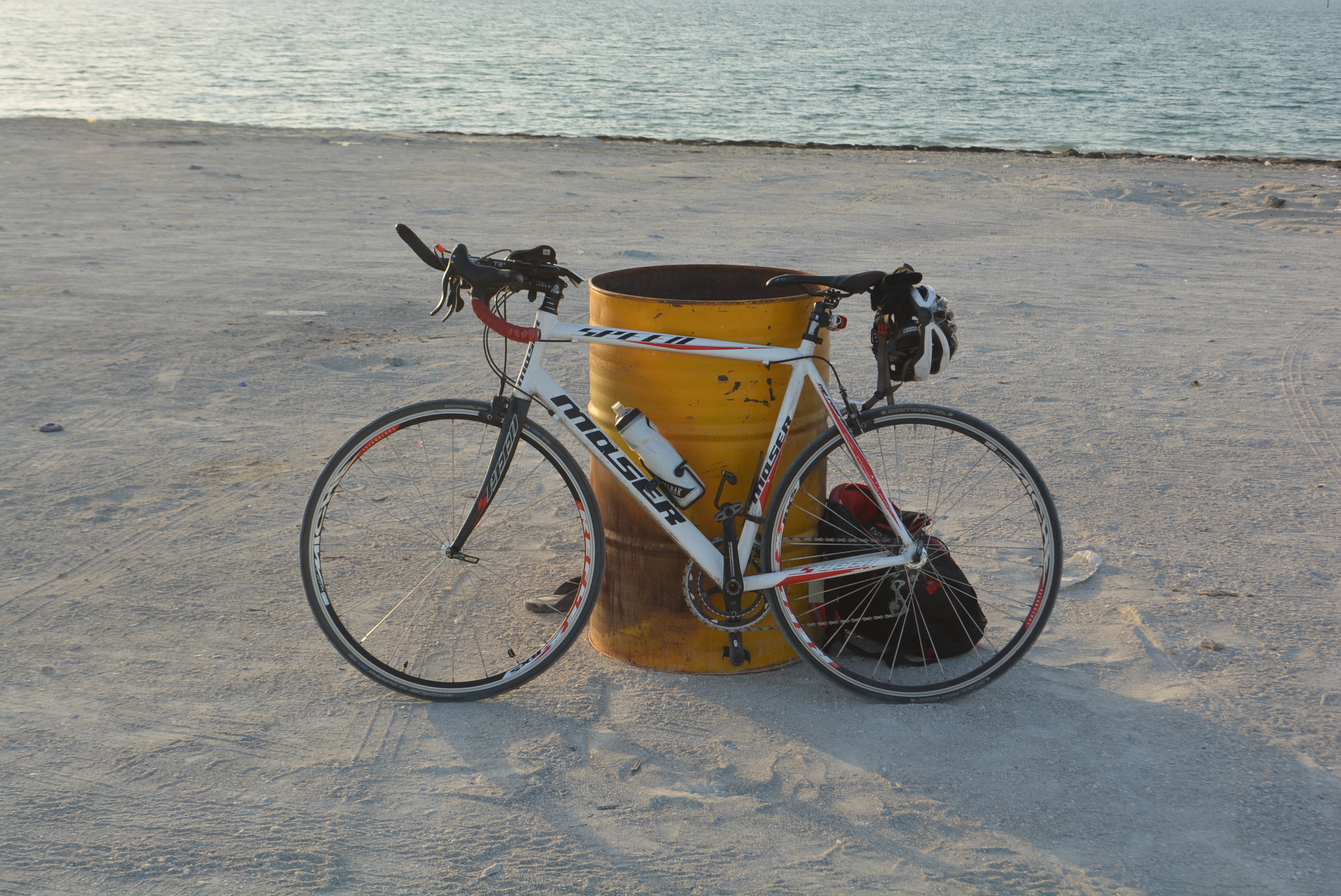 Alternative and environmental friendly transportation during the Pandemic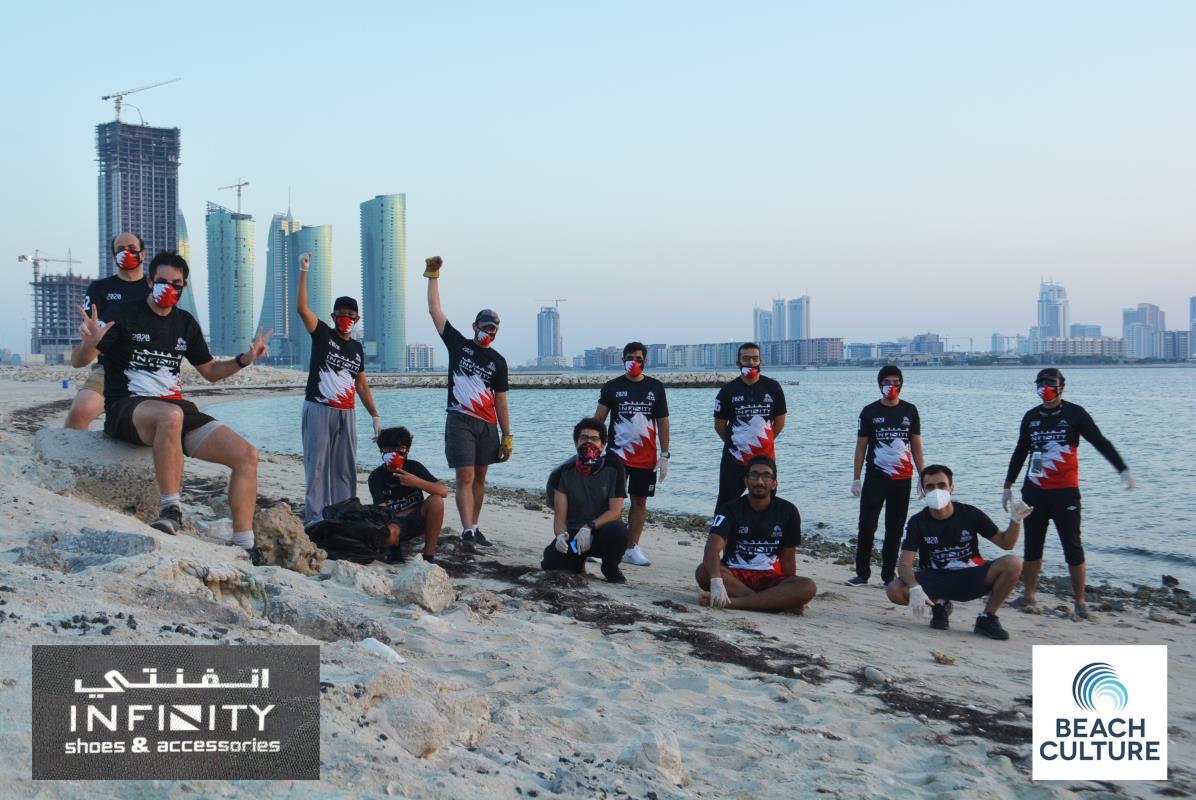 The volunteers keeping physical distancing and safety measure with masks and gloves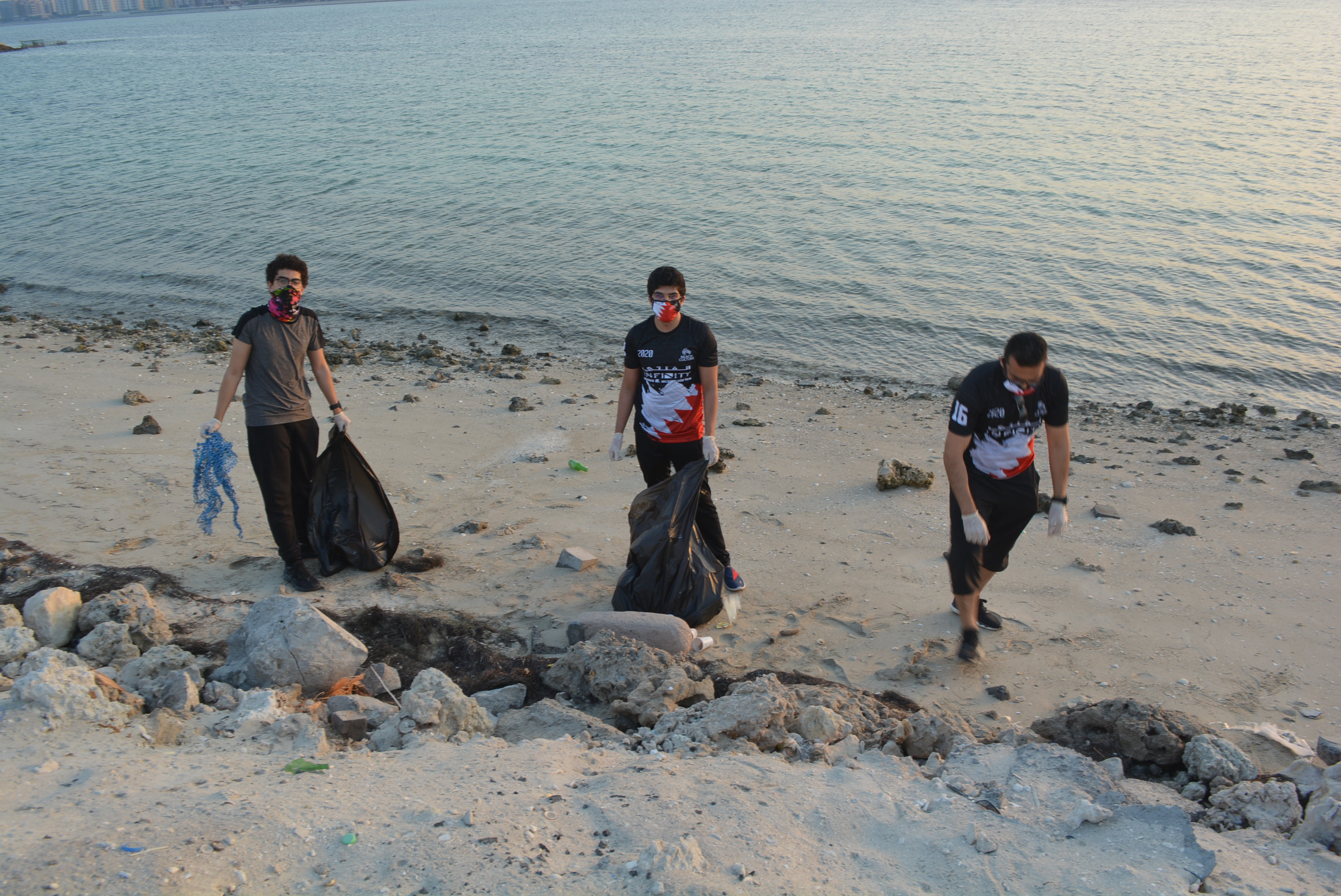 Small group of volunteers keeping physical distance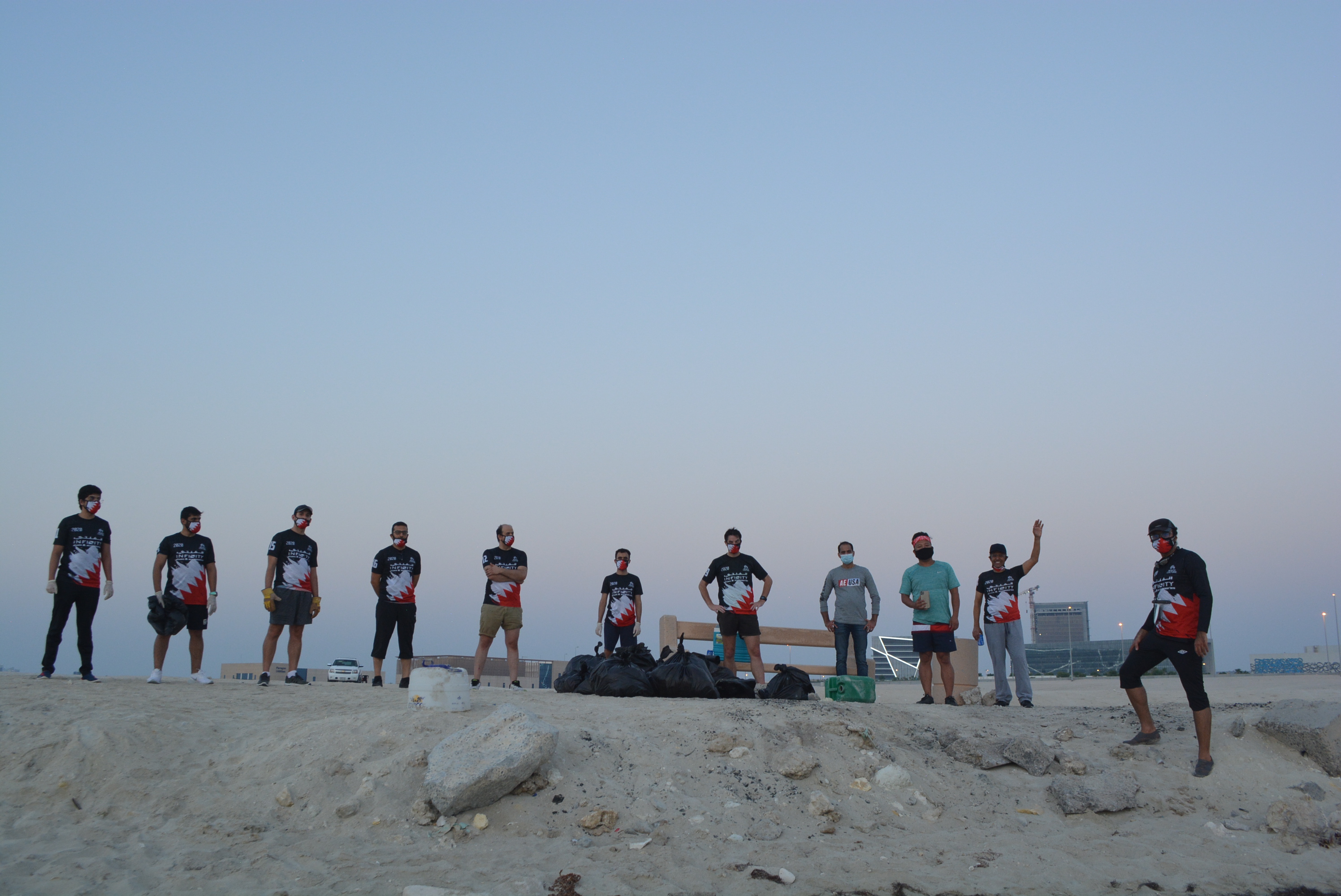 The volunteer are proud of their collection....14 bags of waste removed from the shoreline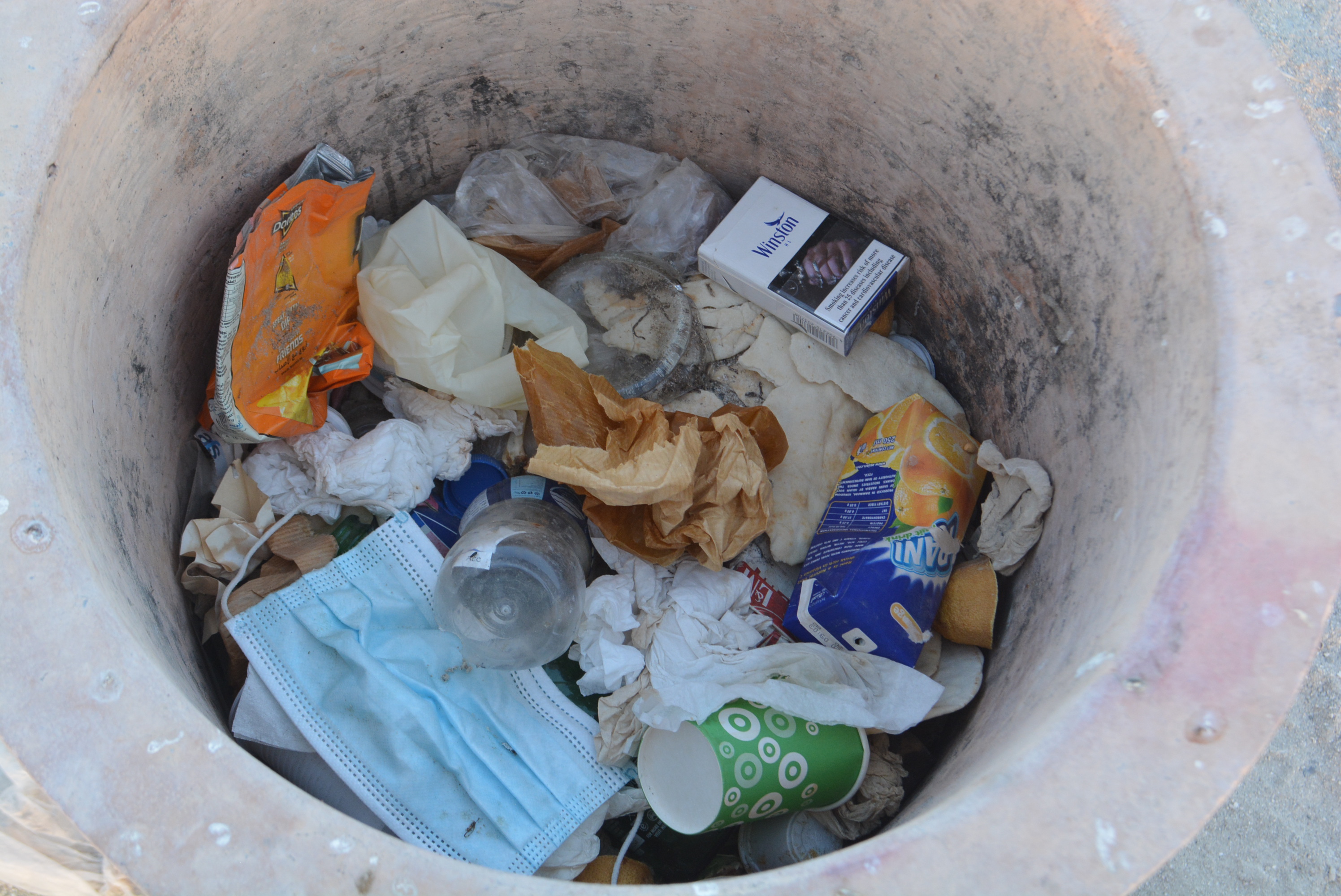 MIxed waste in the bin....some could be recycled, but is just dumped in the waste bin....awareness required....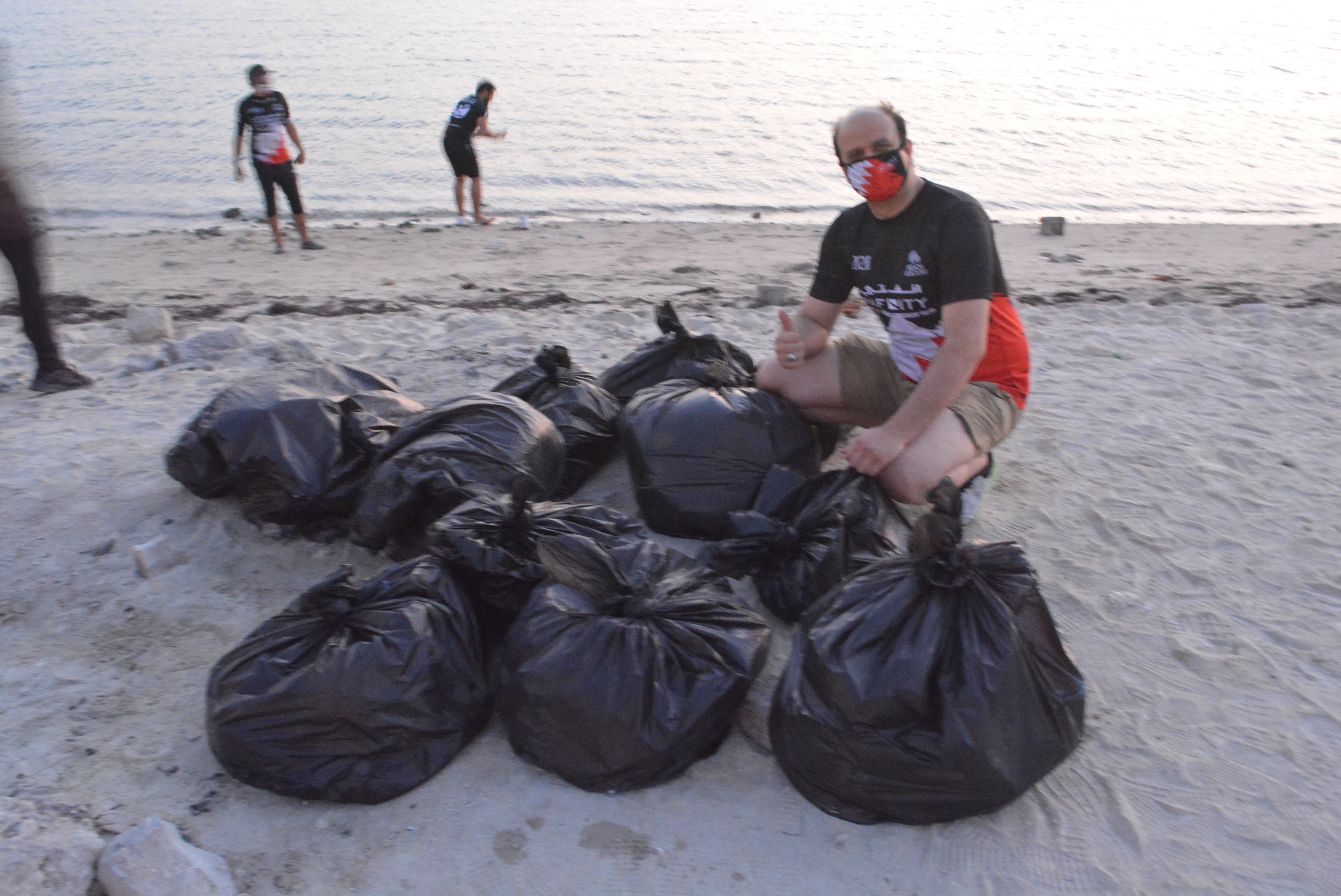 The result of 1 hr cleanup 11 bags of general waste, 2 bags of plastic recyclables and 1 bag with aluminum recyclables