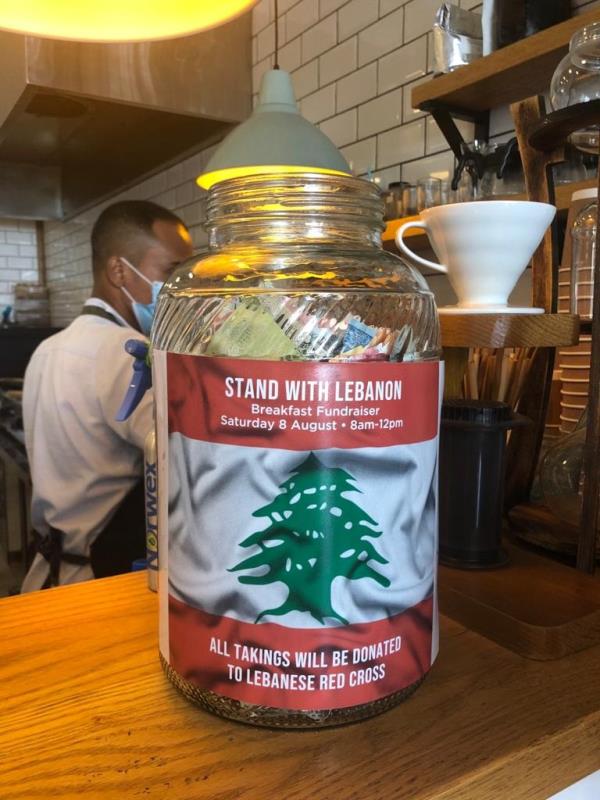 Local businesses and not-for-profit organisations across Bahrain have been finding ways to raise money for the struggling country, even as they themselves struggle to cope with the impact of the Covid-19 pandemic.
Last Tuesday, Lebanon's capital Beirut was shaken by two explosions of ammonium nitrate, destroying homes, vehicles and property across the city and killing more than 150 people and causing more than USD 10 billion (BD4 billion) of damage.
Vegan café Raw Candy raised over BD300 from ice-cream proceeds on Saturday for the Lebanese Red Cross (LRC).
Raw Candy's marketing and front-of-house manager Olivia Middleton told GulfWeekly: "The community were a huge part of our motivation. We are inspired daily by the people of this region who always come together as one to support one another in times of need. Plus, food makes people happy! It brings us together and ice cream always adds that extra smile onto a person's face, so it made sense to have ice cream be the integral part of our donation day. We hope to create ongoing support and awareness going forward and potentially a similar event in the next few weeks."
Read the full story on GulfWeekly.com