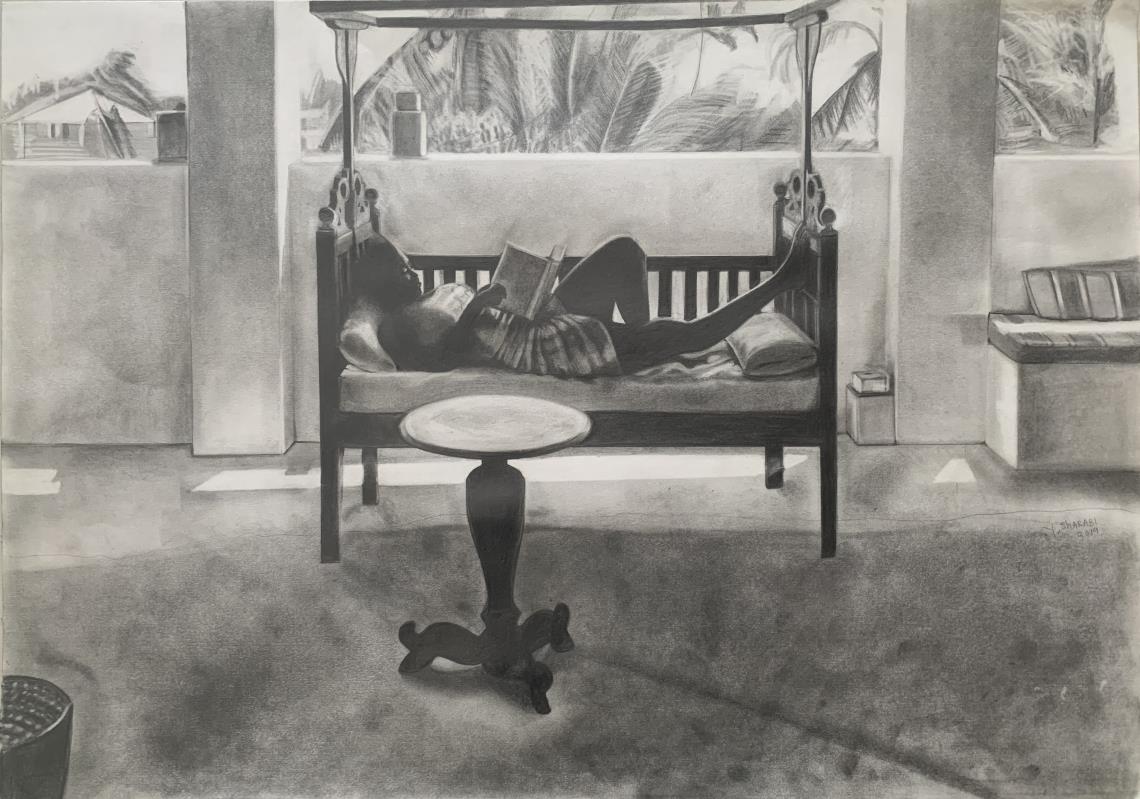 A group of painters and visual artists, deeply connected to the kingdom, are showcasing their work in Germany with the aim of raising awareness about Bahrain as well as spreading hope through art.
Designer Ali Dowlatshahi, multi-disciplinary visual artist Mohamed Alaabar aka Leon D, artist and curator Yasmin Sharabi and painter Patrick Molony Harris are featuring an array of their pieces at the renowned aquabitArt gallery in Berlin Mitte as part of the "4:1 – 4 artists, 1 location" exhibition.
"All these artists have a relationship with Bahrain and with each other," said curator Frances Stafford who held previous roles at Al Riwaq Art Space as well as the Bahrain Authority for Culture and Antiquities (BACA). "Some live and work in the country and others have travelled to Bahrain for work and ended up making art there too.
"With this exhibition, we hope to introduce the audience to Bahrain. There are still many stereotypes about the Gulf that we can overcome with a cultural exchange like this. In essence, we hope to connect a bridge from Bahrain to Berlin."
Read the full story on GulfWeekly.com