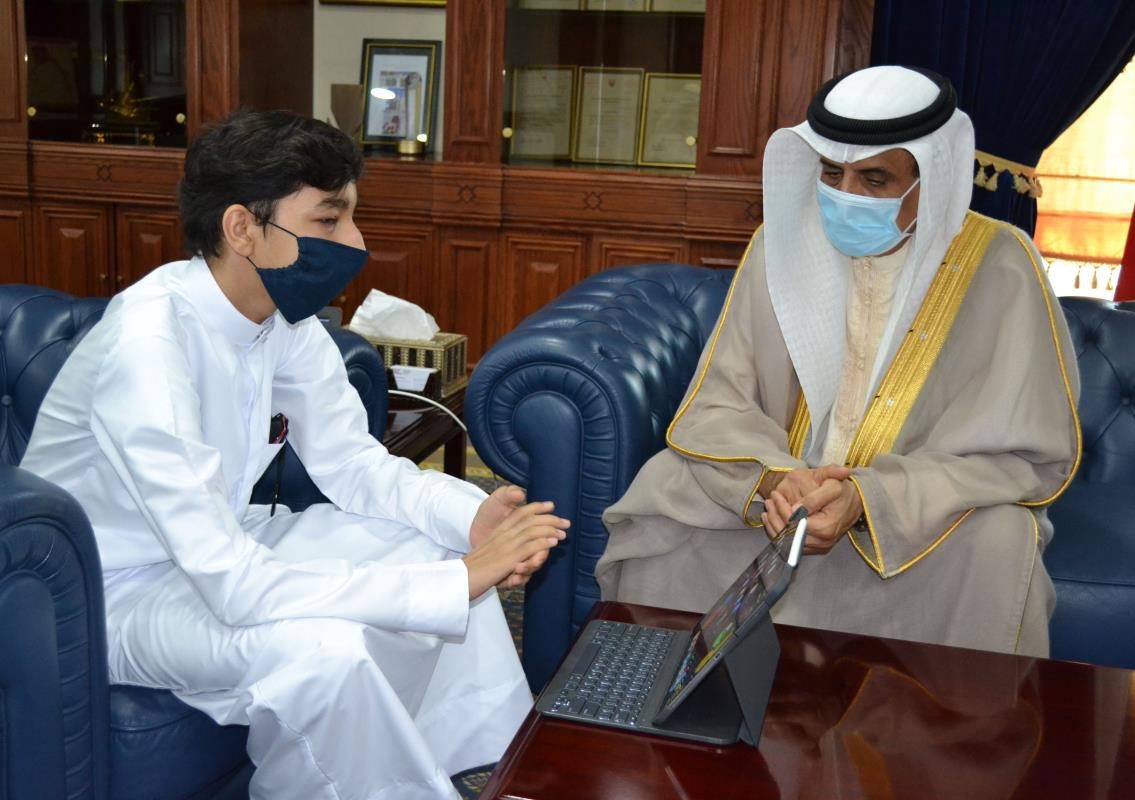 Whiz kid Sayed Hussain Sayed Anwar creates, shoots and edits technology videos for his 5,000-subscriber strong YouTube channel. A gifted student with more than a 99 per cent average at school, there is just one caveat – he happens to be blind.
The 15-year-old creates educational, gaming and tech review videos for his subscriber base on YouTube, most of whom do not know about his blindness. In his videos, he shows off his impressive skills in online game PlayerUnknown's BattleGrounds (PUBG), decodes the complexities of Apple devices and highlights accessibility features particularly relevant to the differently-abled.
Sayed is completely blind in his right eye and almost completely blind in the other eye, relying on magnification features and voice commands to utilise his devices.
In an interview with GulfWeekly, Sayed said: "I started my channel about three years ago and taught myself all the skills needed to create videos. I do most of the work myself but sometimes, my sisters, Mariam and Bayan, help me out.
"I do not discuss my blindness on my channel because I don't want to be seen as just that. I can see a very little bit with my left eye and use the accessibility features on my iPhone and iPad to be able to work and play."
Read the full story on GulfWeekly.com