A leopard gave birth to four cubs inside a hut in Igatpuri area of Nashik on Tuesday.
"Female leopard gave birth inside a hut. They are all safe and healthy. It's waiting for the leopard to take the cubs to another place", Ganeshrao Jole, forest department officer says.
Nature is looking for safety some time in your yard. Do you care?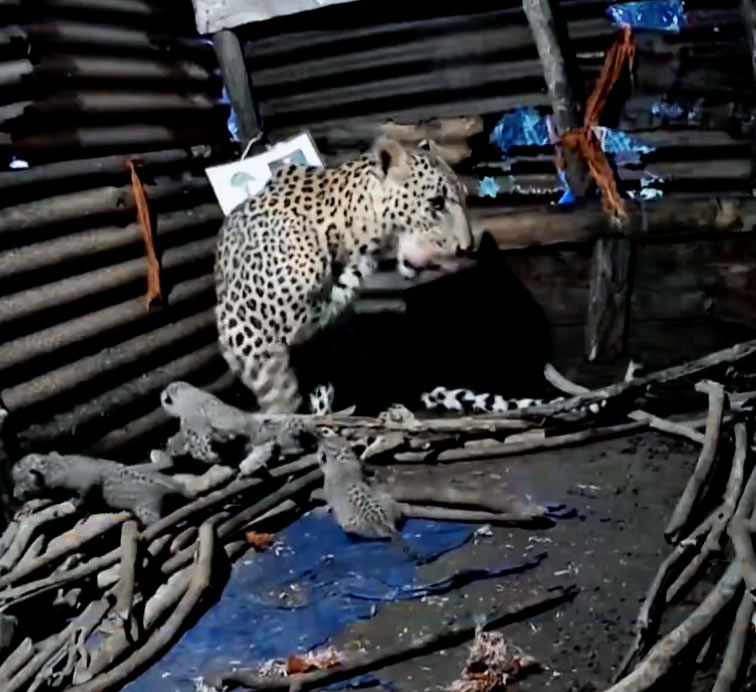 Leopard after giving birth