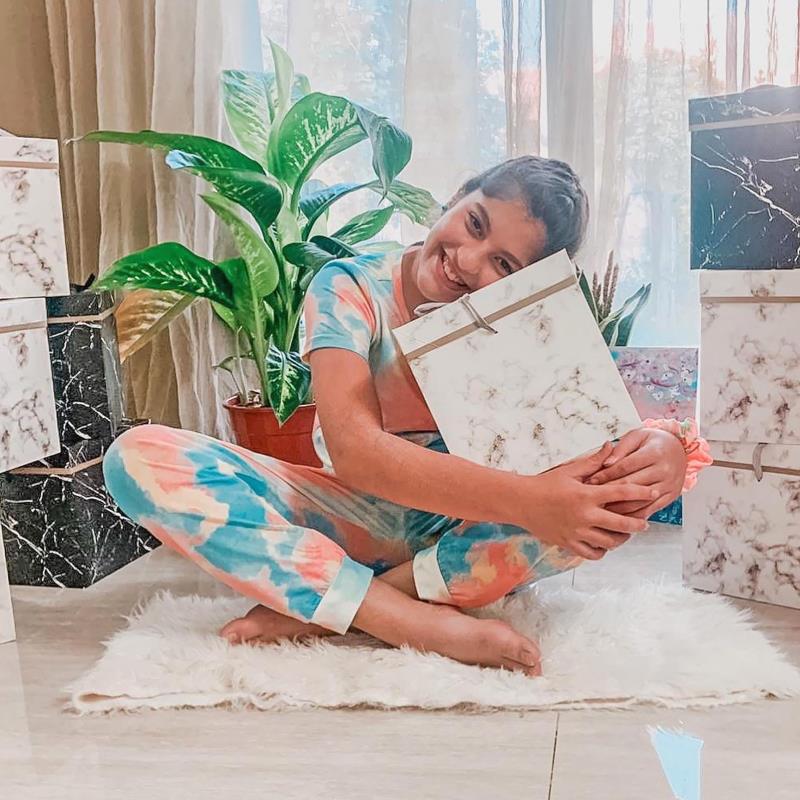 Artistic Layal AlShafei has jumped on the 60's bohemian bandwagon by creating colourful and crafty tie dye kits to keep families entertained and connected during Covid.
The 11-year-old Palms Primary School student launched the @homeprojectbylayal Instagram business to spread joy among families stuck at home by keeping them active with one of 2020's top trends, tie dye.
"Joy is creating and recycling clothing," she said. "It's fun and exciting and I wanted to share what I love with everyone. I love art and tie dye and have been doing this craft for a while now. With the encouragement of my mother, Samar Al Hiddi, I started my own business to create weekly projects to keep families entertained. There is no age limit for this. Only the magic of making your very own creation of clothes that you can wear.
"My aim is to bond families by giving them something fun to create so they can spend time together like I do with my mum. We always enjoy tie dyes together."
Read the full story on GulfWeekly.com