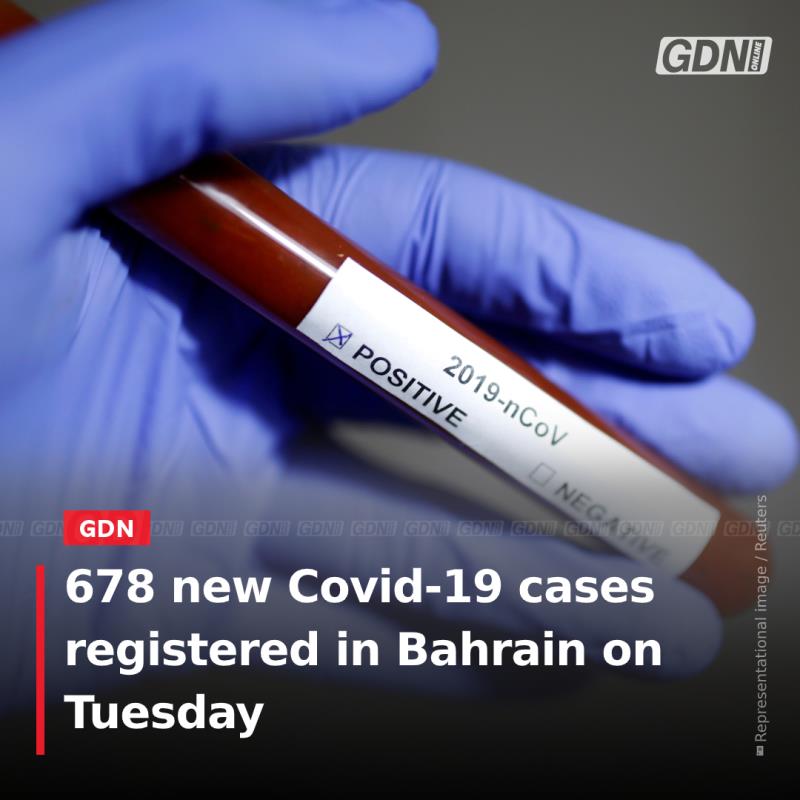 Bahrain yesterday registered 678 new cases of Covid-19, alongside 627 recoveries.
The ministry revealed that of yesterday's 678 new cases, 564 were contacts of local cases, 111 expatriate workers, and three travel-related.
It said an additional 627 people recovered from Covid-19 yesterday, taking the total number of recoveries to 54,831.
The ministry added that of the 6,599 active cases, 136 were receiving treatment and 34 in critical condition.
Bahrain has so far registered a total of 61,643 cases including active cases, recoveries and deaths.
The kingdom has also conducted 1,276,075 tests for Covid-19.