A microscopic virus is now the number one threat in our world.
The Covid-19 pandemic is a full-blown crisis in itself, unfolding against a backdrop of high geopolitical tensions and other global threats in unpredictable and dangerous ways.
The pandemic is a clear test of international cooperation – a test we have essentially failed.
It has killed nearly one million people around the world, infected over 30 million, and remains largely out of control.
This was the result of a lack of global preparedness, cooperation, unity and solidarity.
The 75th anniversary of the United Nations reminds us of the achievements of our founders – and calls on us to live up to their ambitions.
We urgently need innovative thinking on global governance and multilateralism, so that they are fit for the 21st century.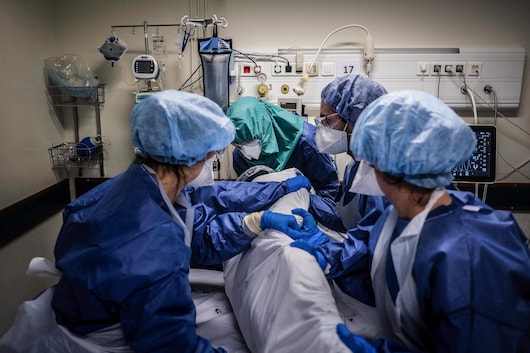 Doctors in ICU