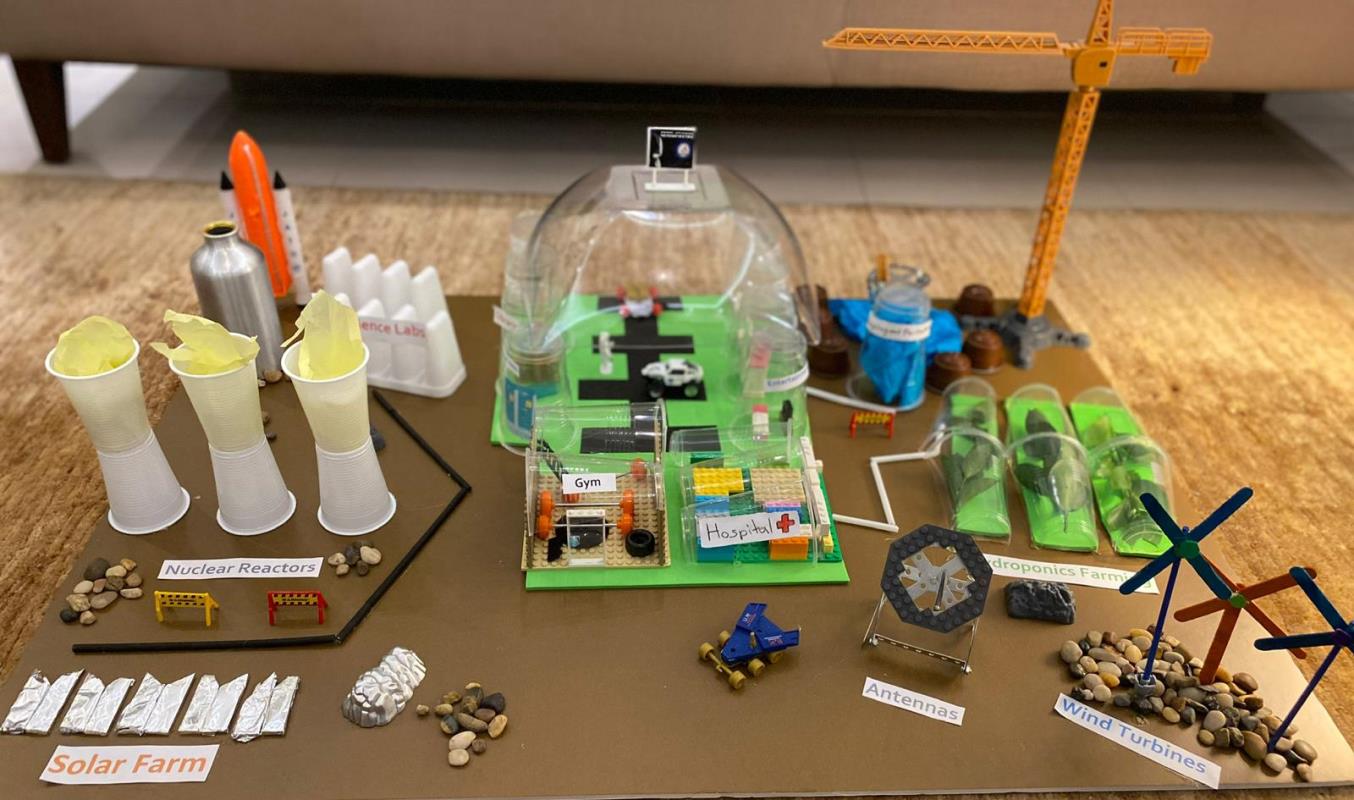 TELESCOPIC twins Malak and Yousif Ebrahim have won the top prize in the highly-competitive NSSA Design-a-colony-on-Mars competition.
The Bahraini brother-and-sister duo designed a colony for 100 adventurers for the competition, integrating power sources, an aquaponics farm, science labs, entertainment areas, hospital, library and sleeping pods.
The nine-year-olds, who are Year Four students at the British School of Bahrain, told GulfWeekly: "After our mum told us about the competition, it took us about two weeks to design and create a representational model of our colony.
"Together, we researched challenges that colonists are likely to face on the planet and brainstormed how we can best plan for these. For example, Mars only has a third of the gravitational pull that Earth does, which, in the long term, can be bad for muscles and bones. So we decided to create a gym where the colonists can maintain their physical health."
Read the full story on GulfWeekly.com