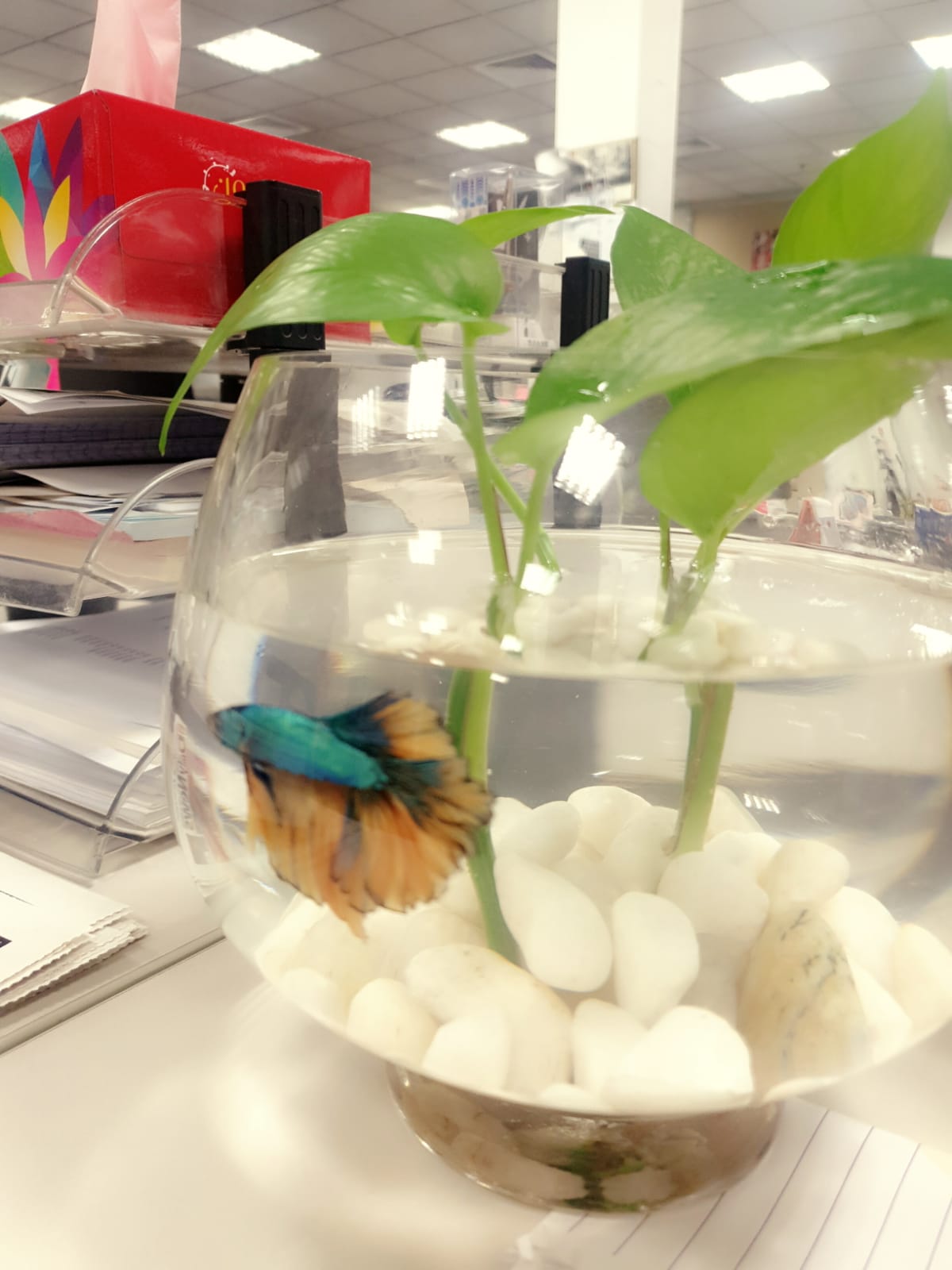 Veer in his new home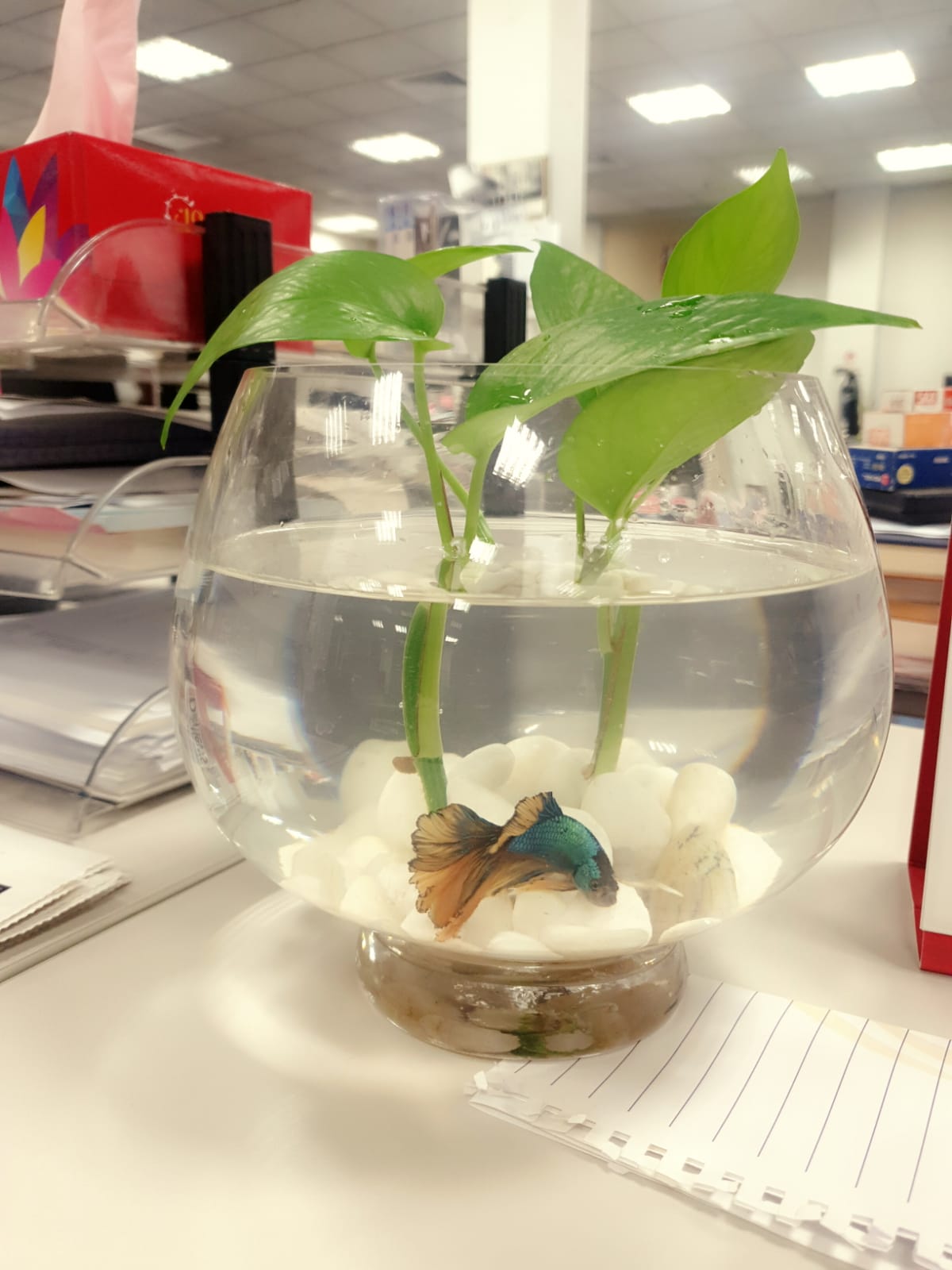 Veer... handsomely beautiful!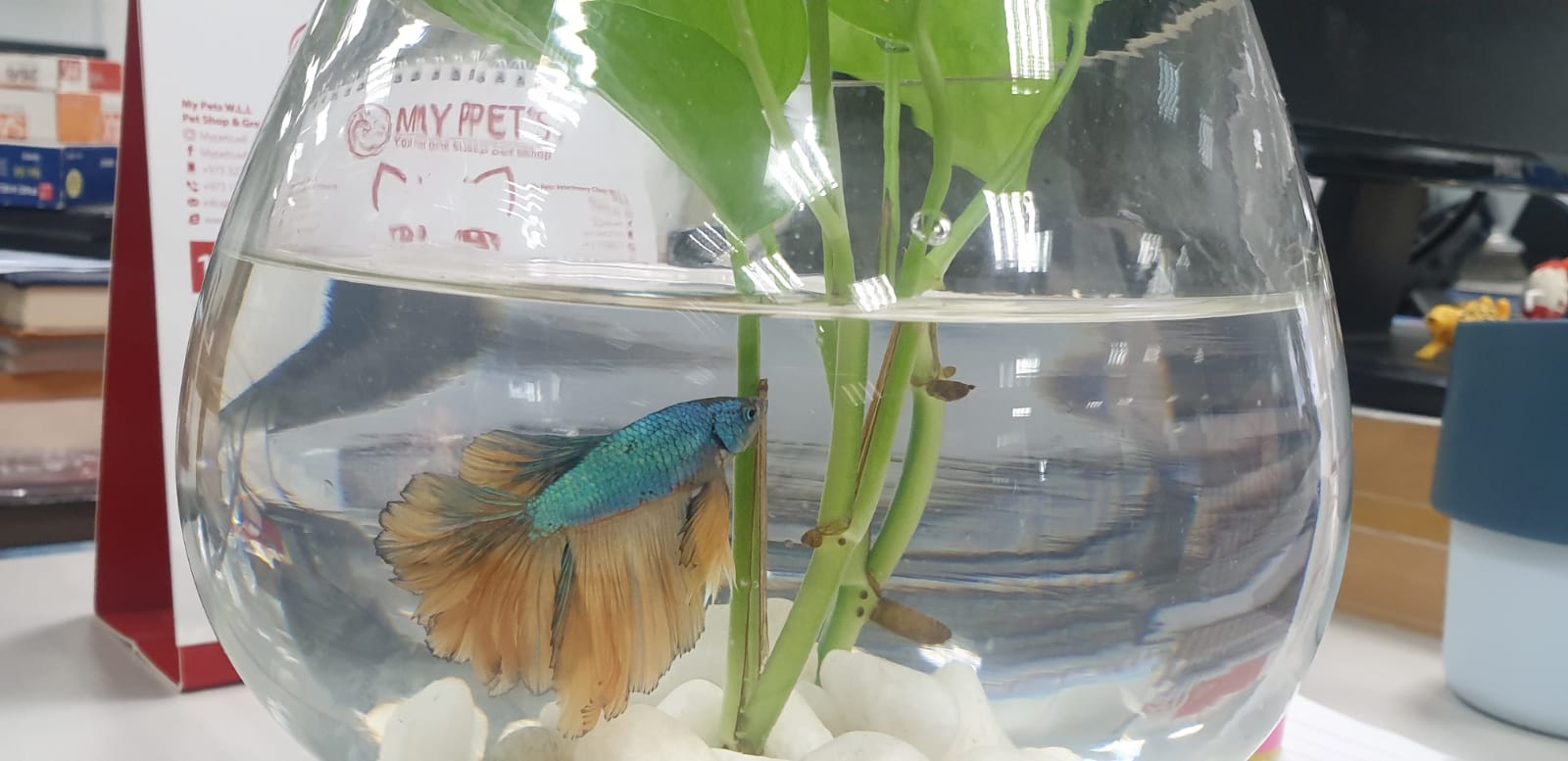 VEER - the Brave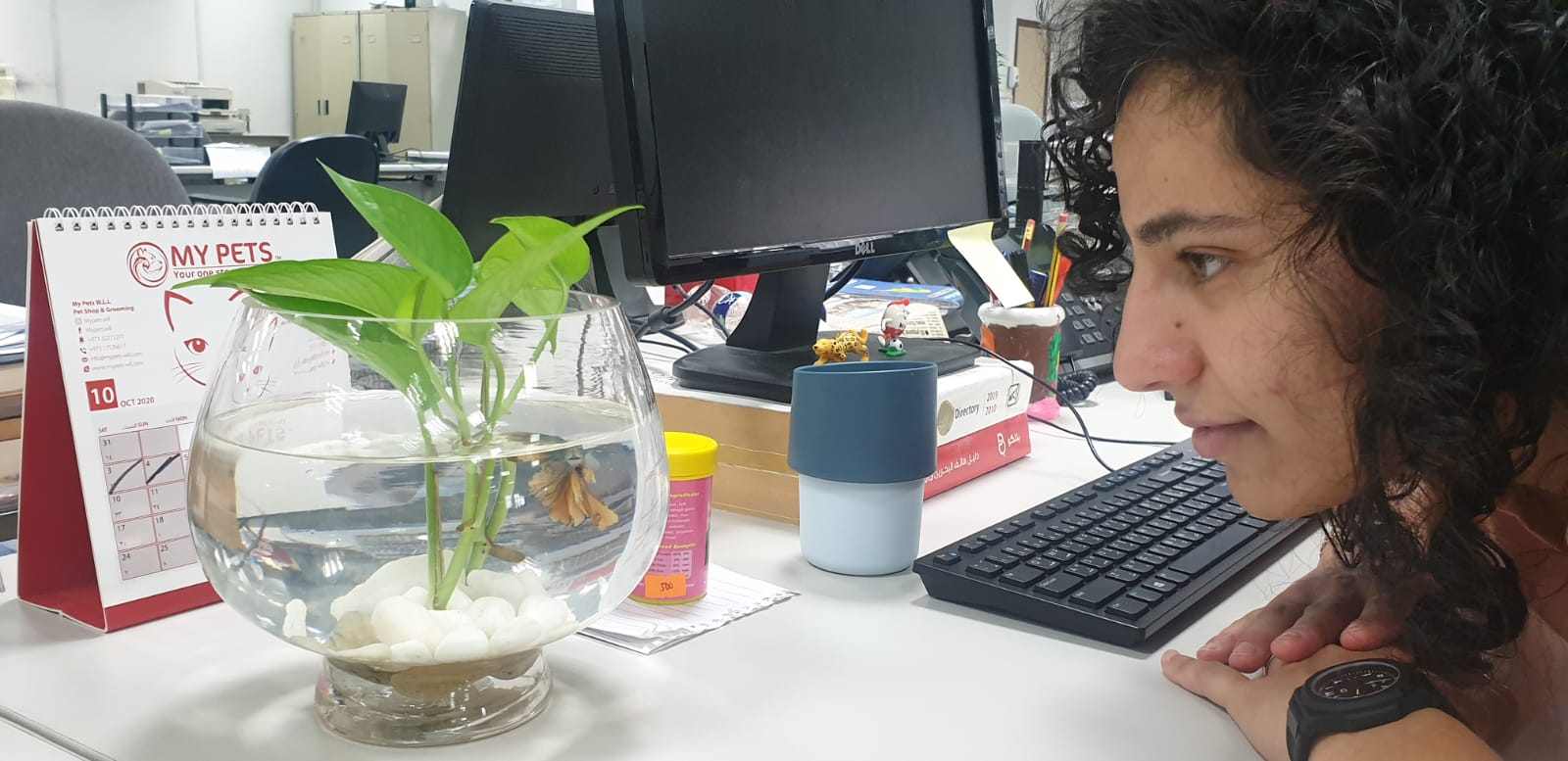 Reem...in silent conversation with Veer...
He was "pretty".
Among the lot that decked the place –swimming and swaying in style, he stood out. None else lured me after my eye spotted him.
It took less than 20 seconds for me to realise that it was a "he", but still I would not budge from the adjective I gifted him at the first sight – PRETTY – yes, I thought he was a SHE when I first saw him.
He was beautiful, handsomely beautiful!
Showing off his fins that resembled a ball gown in shades of pale yellow tainted with black strains bordered in blue, he moved so gracefully in a world of his own – alone.
His elegance defined royal and teal a blue in finesse and declared an attitude that stood true to his legacy, a fighter indeed!
He was the most eye-catching creature that was on sale at a local pet store in Jurdab, a busy suburb off Manama.
Christened VEER (Hindi) dubbed BRAVE - a Betta fish – I picked him at a local aquarium as a birthday gift to a dearest buddy.
I was sure - nothing could be a better gift to a woman so strong and bright.
A friend who I treasure, a human being who proved that 'unconditional love' exists and survives, who hoards a treasure of affection and care for those around, one who loves the flora and fauna around her and beyond, the compassionate and delicate Reem Al Daysi!
Happy birthday to the dimple cheeked, curly-haired, gazelle-like pretty dame…
Reem, you are precious!
May God bless you.
PS: My reading into Betta revealed that some animal welfare advocates fear that these fish are some of the most commonly mistreated fish in the pet trade. I am sure Reem will make sure Veer is treated the best!