Diamonds are found at the base of volcanoes. Diamond is made when coal is compressed at both high temperatures and enormous amounts of pressure.
After Mt. St. Helen's erupted it started a "run" by geologists to gather samples and to stake claims. However, no diamonds were produced, wrong chemical composition. What they did find was a high volume type of green "glass" they have dubbed Mt. St. Helen's Stone. I have two different stones. One is a light blue-green aqua, the other is a blue-green different from peridotite or aquamarine with flashes of orange, green, and dark blue.
Diamonds are expensive due to supply and demand as well as carat size. Smaller diamonds are relatively inexpensive when making up carat inequivalence.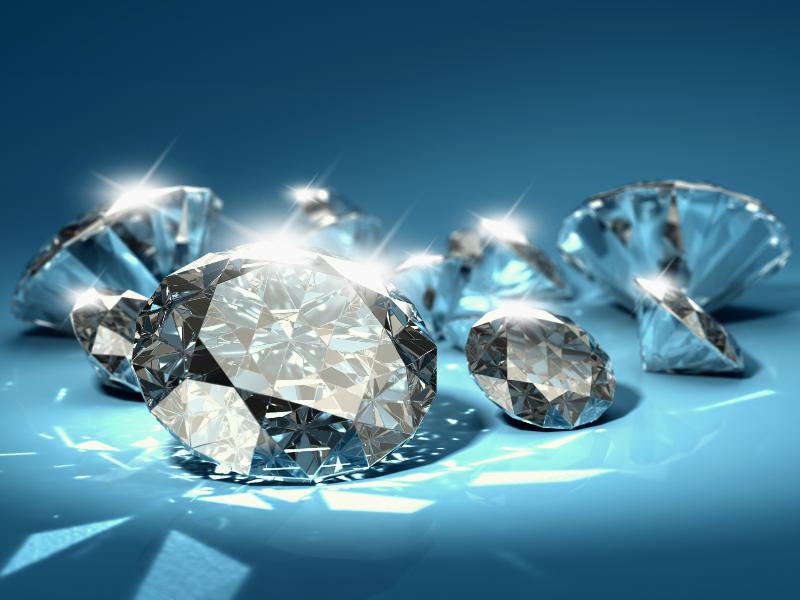 Diamond Generic