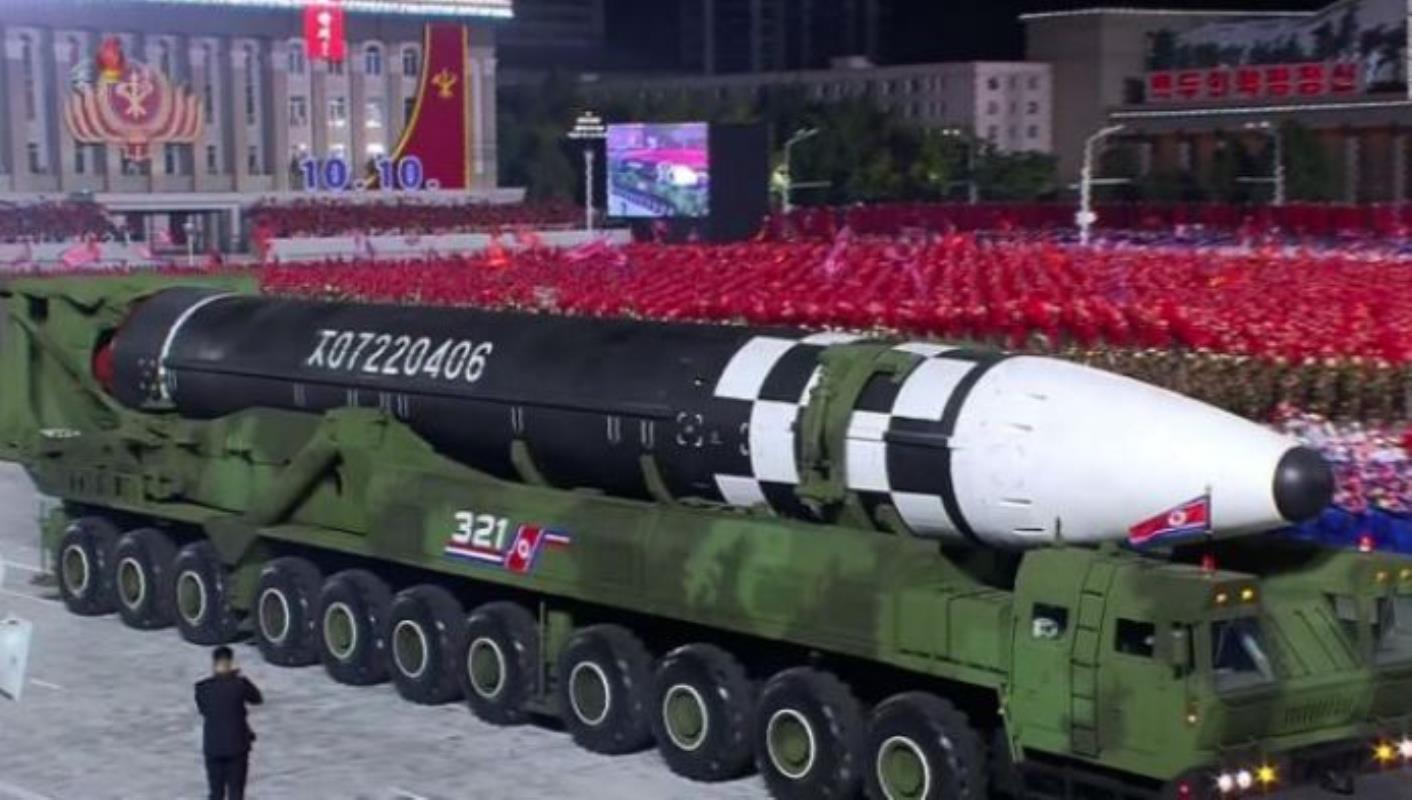 Analysts believe that North Korea unveiled what is believed to be one of the world's largest ballistic missiles at a military parade celebrating the 75th anniversary of the Workers' Party.
North Korea's military rolled out a massive, previously-unseen and would be one of the largest road-mobile intercontinental ballistic missile (ICBM) on a transporter erector launcher (TEL) with a total of 22 wheels.
"The missile is larger than the one they fired in 2017, and we believe they will showcase that at a military parade on October 10," the Seoul official said, according to The Korea Herald.