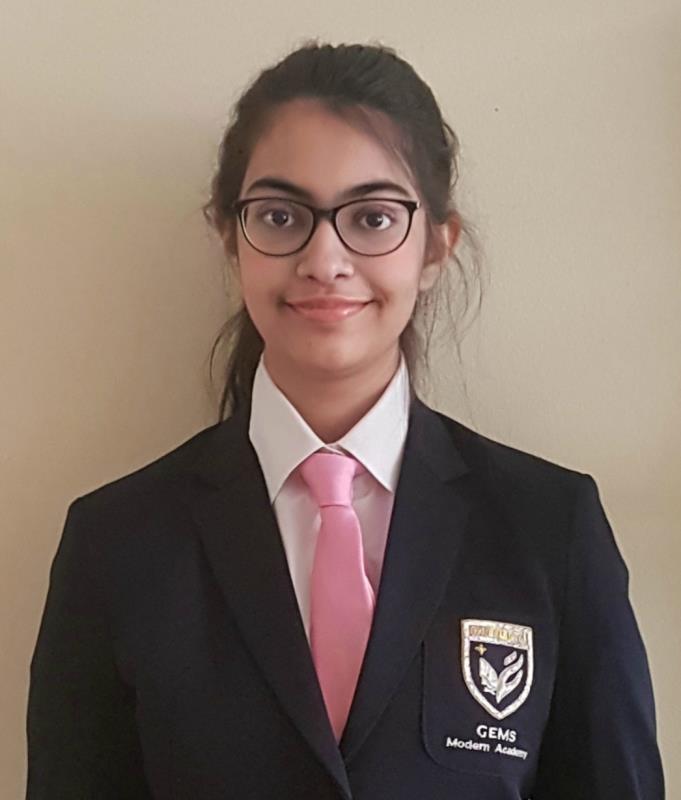 "Even without sight, there is still vision"
- Helen Keller
Today's world is filled with challenges; one cannot even imagine the hardships faced by the visually impaired population. Visual impairment, also known as vision impairment or vision loss, is a decreased ability to see to a degree that causes problems not fixable by usual means, such as glasses. (The term blindness is used for complete or nearly complete vision loss). At present, the estimated number of people visually impaired in the world is 285 million, out of which 39 million are completely blind.
There are multiple problems faced by the visually challenged, besides the impaired activities of daily life. These include mental instability and depression caused due to social isolation and increased dependency on others which makes one feel under confident. Such problems cause suicides and it is statistically proven that approximately 8 percent of visually challenged have attempted and committed suicide due to the above-mentioned reasons. Besides, the visually challenged are highly prone to accidents
Today, when the world is in the hands of technology, we were wondering how can 5G technology which brings in high speed, low latency, and high reliability, help to improve the lives of visually challenged people. We thought of incorporating the principles of virtual and augmented reality (powered with 5G technology) to design a headband that would help the visually challenged to navigate and communicate easily. This headband comprises multiple components such as motion sensors, a global positioning system (GPS), language translators, and memory chips which support and enable its working.
In a nutshell, we aim to have a positive influence and a beneficial effect in the day to day lives of the visually impaired by using real-time conventional sensor-based technology for their betterment. To be specific, this headband will help visually impaired people identify obstacles and make their next movement according to the presence or absence of obstacles. The obstacle detection is done using various types of motion sensors that would detect moving objects particularly people; microwave sensors, which would generate microwave impulses and thus calculate the velocity at which an object is moving and finally infrared sensors which would detect the heat of an object produced due to light. These sensors prove to be advantageous since they are accurate and function in harsh environments as well.
It is statistically proven that the visually impaired have heightened senses of hearing and touching as compared to the individuals who have perfect vision and hence, we have tried to incorporate this strength of theirs in our product by attaching an earpiece. Through the same signals given by the various motion sensors, location sensors and global positioning systems will be communicated in the form of audio signals.
It is of utmost importance that these audio signals reach the user in real-time i.e. with virtually no delay. Therefore, we have made use of the new 5G technology. 5G is a fifth-generation cellular network technology. At present, 4G is only capable of using lower frequency bands, operating up to 6 Gigahertz (GHz) whereas radio bands that 5G will be able to handle will be between from <1 GHz till 50 GHz. Theoretically, 5G is likely to transmit signals at a speed almost 20 times faster than 4G thus enhancing the communication through the earpiece.
With low latency of 5G and with a super-fast connection to the internet, will provide real-time information. We aspire to make the visually impaired feel independent, socially accepted, and confident about themselves.
An extension of the headband, we are also proposing to make a wearable glass for the people who can't hear but can see. This glass will translate the conversation using the internet and will display the text on the glass screen in real-time, hence assisting in communication.
A few weeks ago, my friends and I were given a wonderful opportunity to visit a special needs school in Dubai, United Arab Emirates. On having spent a day with the children we realized that their lives can be improved significantly if their dependence is reduced to a considerable extent. This played an essential role in our decision to come up with the very notion of an advanced navigating headband and interactive wearable glass.
We keep discussing 5G speeds and efficiency; we strongly believe that 5G will help to develop many such use cases to make a tangible impact on people's lives.
"Students in this day and age have learned to leverage technology not only to their own advantage, but also for the betterment of humankind. The conceptualization of a solution leveraging 5G to improve the quality of life for the visually challenged will have a profound impact on society at large. Kudos to our students!" said Nargish Khambatta Principal of Gems Modern Academy.
This is a small step taken by the Gems Modern Academy's 12th grade students to develop a product using the upcoming 5G technology, to bring many more smiles. We would like to thank all the teachers of Gems Modern Academy for their constant encouragement and support for the conceptualization of the proposed product.
By: Ishanvi Lakhani, Vishakha Damani, Aanya Kumar and Rhea Devasia
Students of Grade 12 at Gems Modern Academy Dubai