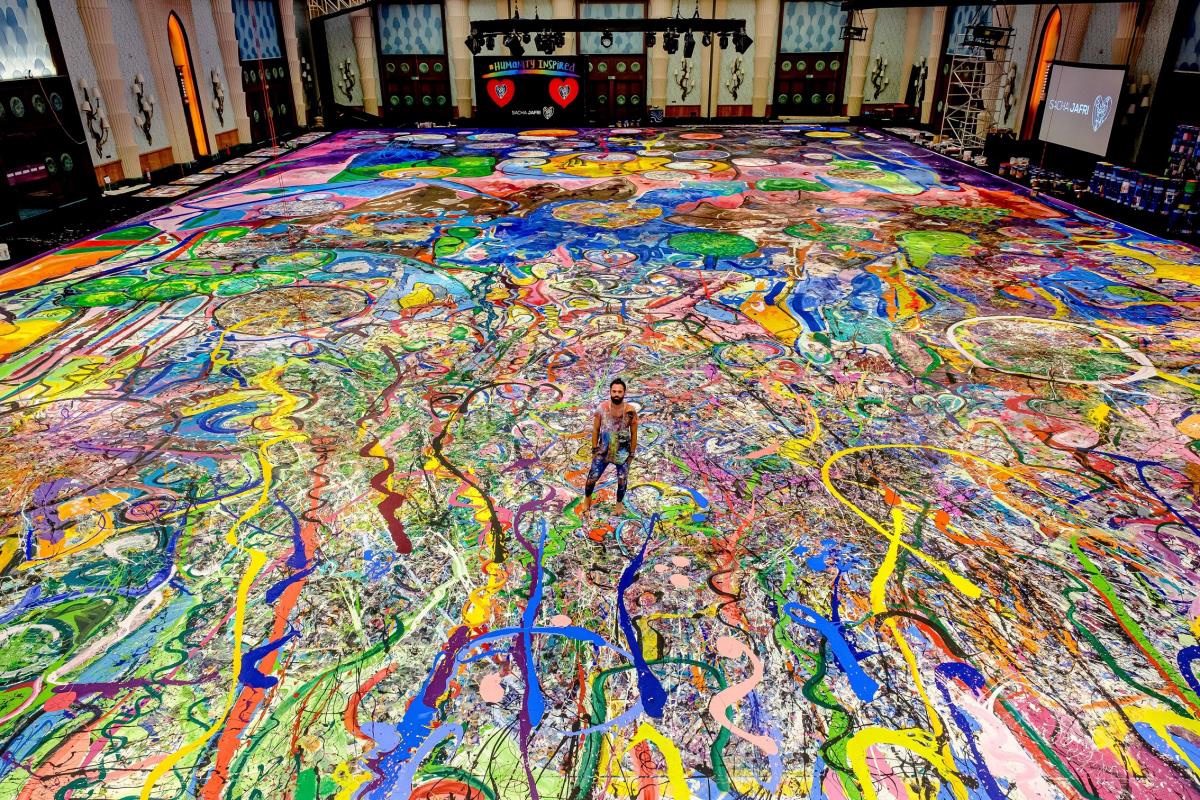 Sacha Jafri and GEMS Wellington International School students team up to help create the world's largest art canvas.
GEMS Wellington International School students are set to celebrate their roles as part of a world-record-breaking artistic achievement after working alongside renowned artist, Sacha Jafri, to create the largest painting on canvas.
The painting by Dubai-based UK artist, Jafri, measures almost 1,600 metres squared, covering the entire floor of all four ballrooms at Atlantis, The Palm, Dubai. It is expected to receive Guinness World Record recognition.
Children from around the world were asked to submit their artwork around the themes of Isolation and Connection during Covid-19 lockdown for Jafri to take inspiration from. He then selected some of the artworks of GEMS Wellington International pupils, which most inspired him, and those selected were then invited to spend the afternoon with Jafri via Zoom.
The lucky pupils made their way to the GEMS Wellington International School theatre to dial into Sacha at the Atlantis on the Palm where he gave a live virtual tour of his creation and pupils shared the inspiration behind their own pieces.