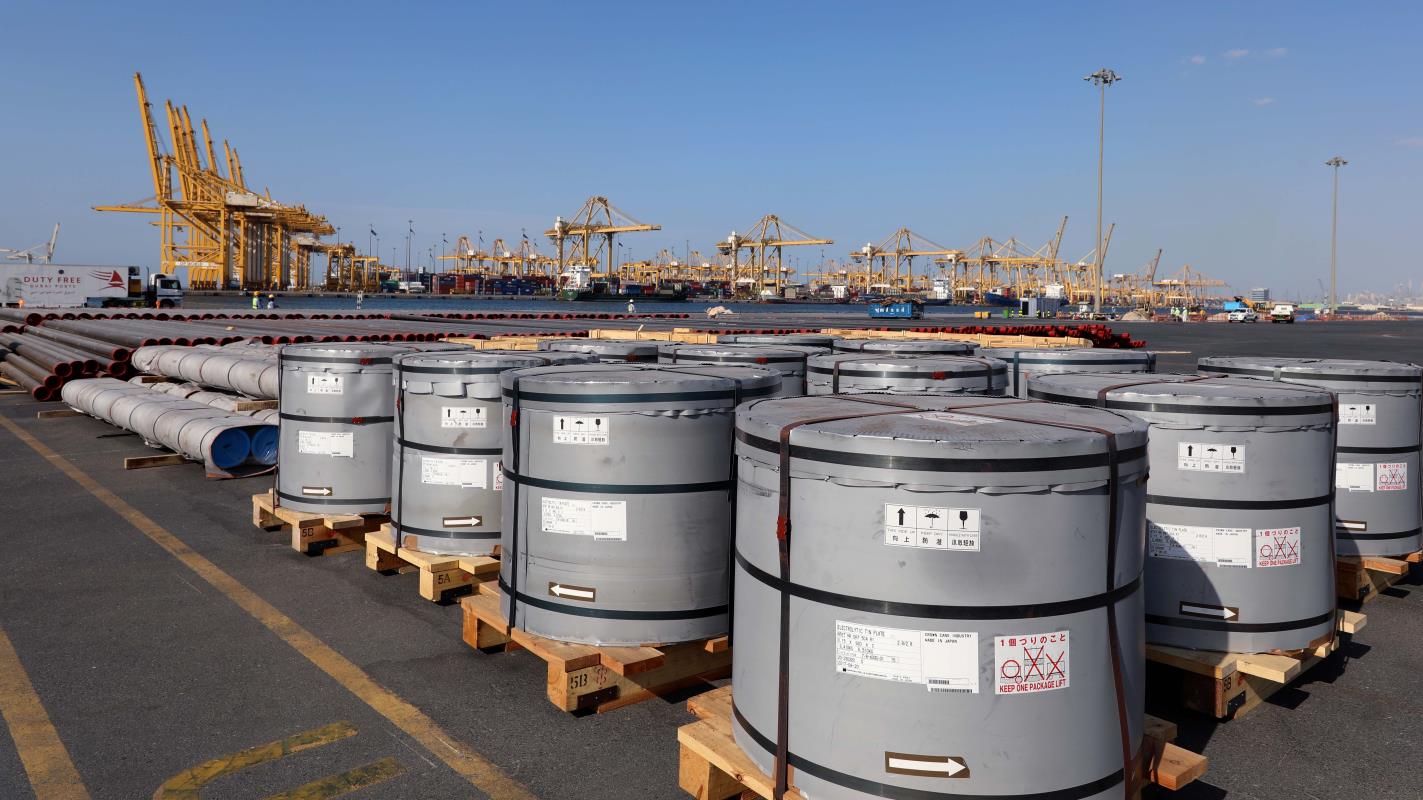 An integrated multimodal hub
Jebel Ali Port and Jafza's combined capacity and capabilities create DP World, UAE Region's multimodal trade and logistics hub that connects traders and owners to over 3.5 billion consumers. The recent growth and handling capacity underscores the Jebel Ali hub's strength and competence to enable trade and support the metal, steel and construction segment.
Top traded commodities for imports comprised iron and steel, wood, salt sulphur, earth stone, glass and aluminum, while export commodities included iron and steel, aluminum, copper and lead, and salt sulphur, earth stone.
China, India, Ukraine, Russia and Germany are key trade partners for import, whereas trade partners for exports include India, the USA, the UK, Pakistan and Iraq. The Port and Free Zone has retained its leading status owing to competitive ocean freight rates, operational flexibility, unparalleled connectivity to the region, landside conversion and other salient facilities like land for storage, logistics and warehouses.
Mohammed Al Muallem, CEO & managing director, DP World, UAE Region and CEO of Jafza said, "The construction sector is considered one of the main indicators of a nation's economy and development. It is also one of the most important business segments in Jafza. We acknowledge its vital role in the regional and global economy. According to a report by GlobalData, the construction sector in the UAE recorded a growth of 3.3 per cent in 2019. Pre-Covid, this figure was expected to increase to 4.3 per cent in 2020. However, with the onset of the virus and the subsequent drop in oil prices, the dynamics of the market has changed, leading to a drop in business. Despite the challenging conditions, looking at the gradual market recovery and the resumption of trade and business activities, we are expecting an increase in demand for our facilities from steel and construction material companies. We are confident that this sector will grow both locally and regionally as we move into 2021"