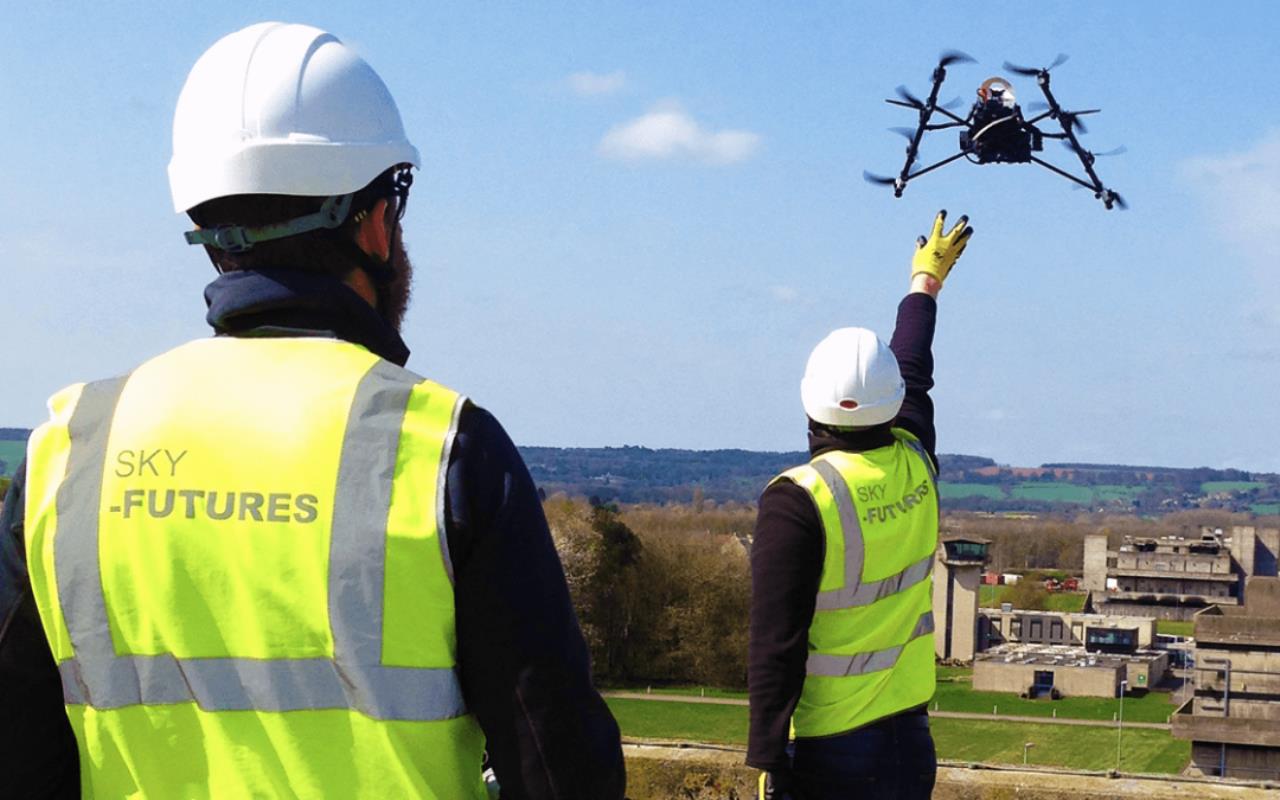 Sky-Futures, an ICR company, one of the world's leading drone inspection and survey service providers, has appointed connected insurance provider, Flock, as its drone insurance partner.
The partnership will enable Sky-Futures to seamlessly scale its drone insurance in line with its global expansion plans. The company has now conducted hundreds of large scale projects in over 33 countries, with further plans for expansion for 2021.
Sky-Futures will also be able to harness insights generated by Flock's risk intelligence engine to further optimise safety standards, allowing them to continue reducing risk and thereby unlock additional insurance savings.
In the past 10 years, Sky-Futures has risen to prominence as one of the largest drone-based inspection and survey organisations globally. The company conducts a range of services across sectors including oil and gas, telecommunications, utilities, renewables, engineering, maritime and survey. Sky-Futures was acquired by private equity-backed, asset integrity management business, ICR Integrity in May 2019.
Chris Blackford, CEO of Sky-Futures said: "Safety is key for Sky-Futures and our customers, and we needed an insurance partner that shared this focus in everything they do. Flock goes above and beyond, helping to drive safety standards across the drone industry and accelerating the adoption of emerging technology worldwide.
Established in 2016, Flock has analysed over a million drone flights and insures thousands of commercial drone operators, from micro-SMEs to global fleets. The insurtech's risk intelligence engine ingests realtime, third party and proprietary data to calculate risk on a per-flight basis. This analysis takes into account a wide variety of datasets, from hyper-local weather and traffic flows to the operating temperature and wind resistance of the drones themselves.