At flavour maker Givaudan's innovation centre near Zurich, veteran chef Sam Brunschweiler serves up a lamb shawarma dish that looks and tastes appropriately meaty but is made from pea protein.
The Swiss company and competitors such as International Flavors & Fragrances and Symrise are vying to create the tastiest plant-based meat alternatives in a market that is growing fast on the back of consumer concerns about health, sustainability and animal welfare.
"A pea tastes like a pea. You put it in a burger, it's not exactly what you would expect," Givaudan's head of savoury flavours, Flavio Garofalo, told Reuters.
Givaudan analyses how fat, proteins, sugars and water in meat produce different flavours when heated because "most of the flavour comes from the cooking", Garofalo said.
Mimicking the conditions in a vessel with non-animal proteins, sugar and fat - and using less water for roasted and more for boiled flavours - allows specialists to re-create a meat taste without meat, he said, just as a strawberry flavour can be created from bananas and apples.
The market for plant-based meat analogues, dominated by U.S.-based Beyond Meat, Impossible Foods and global food group Nestle, is expected to be worth $27 billion by 2025, according to Euromonitor.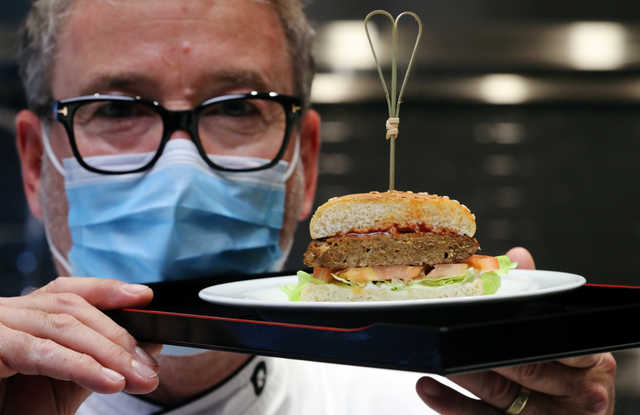 Chef Sam Brunschweiler wears a protective mask as he displays a pea protein-based hamburger with vegan juicy meat flavor, tomato, salad and sesame bun on a plate at flavour maker Givaudan's innovation centre in Kemptthal, Switzerland October 29, 2020. Picture taken October 29, 2020. REUTERS/Arnd Wiegmann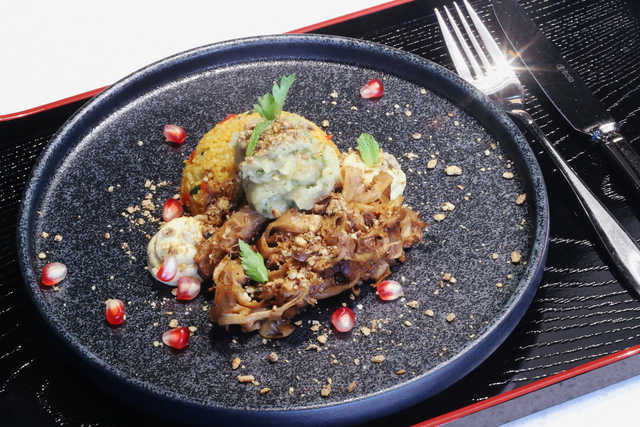 A pea protein-based lamb chawarma with aubergine, yoghurt and couscous, pomegranate, inspired by a dish created by chef Chantelle Nicholson is seen at flavour maker Givaudan's innovation centre in Kemptthal, Switzerland October 29, 2020. Picture taken October 29, 2020. REUTERS/Arnd Wiegmann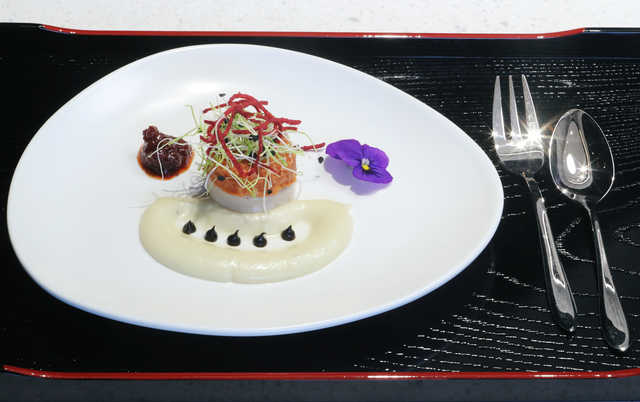 A vegan rice tartar on toasted bread is seen at flavour maker Givaudan's innovation centre in Kemptthal, Switzerland October 29, 2020. Picture taken October 29, 2020. REUTERS/Arnd Wiegmann