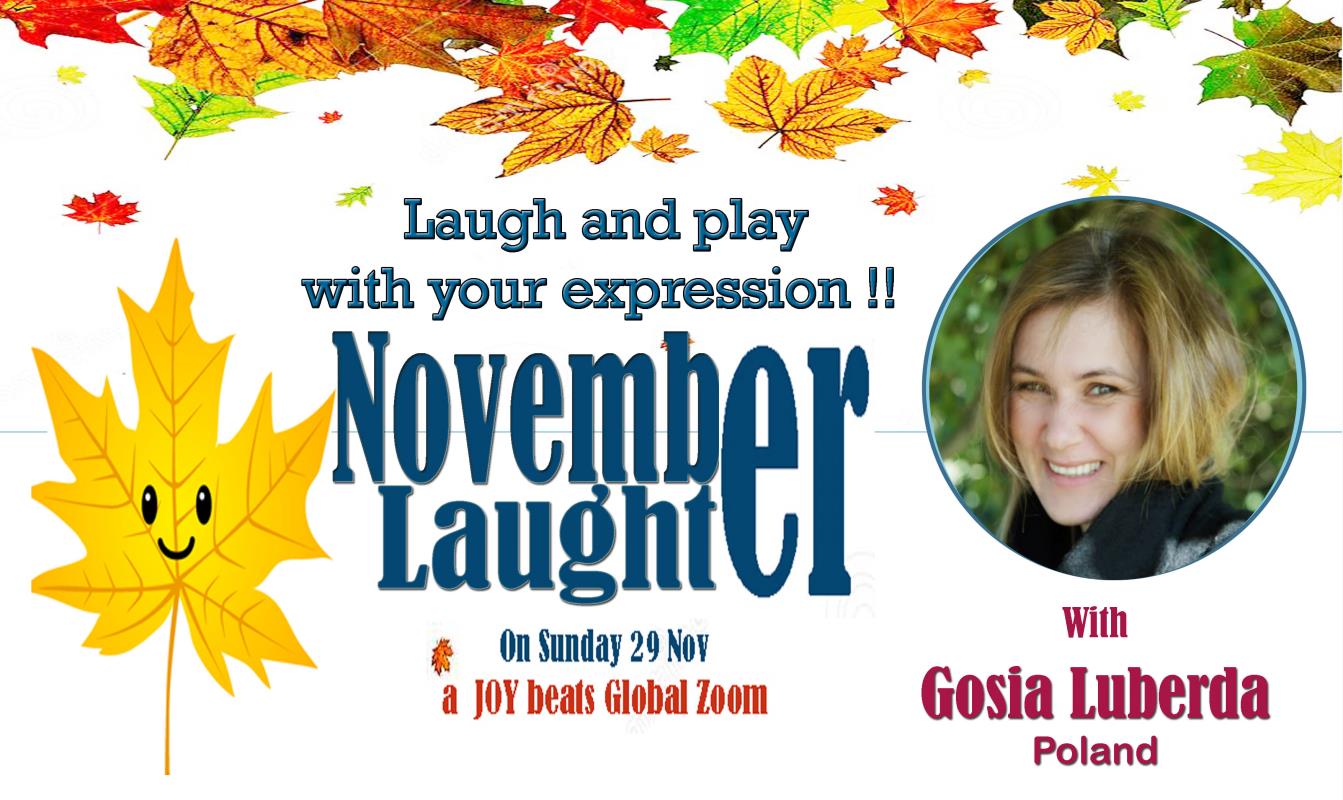 Laughter Family reunion.. Laugh with Gosia Luberda
from Poland and other 12 laughers from around the Globe in November.
Laughter on Sunday Nov 29th will be at 9:30am in the US ET, 14:30pm in the UK, 15:30pm in Europe, 16:30pm in Isreal/Romania, 17:30pm in Turkey/Bahrain, 20pm in India, 22:30pm in Malaysia/Singapore.
The participants registration link is https://rb.gy/rrkk9v