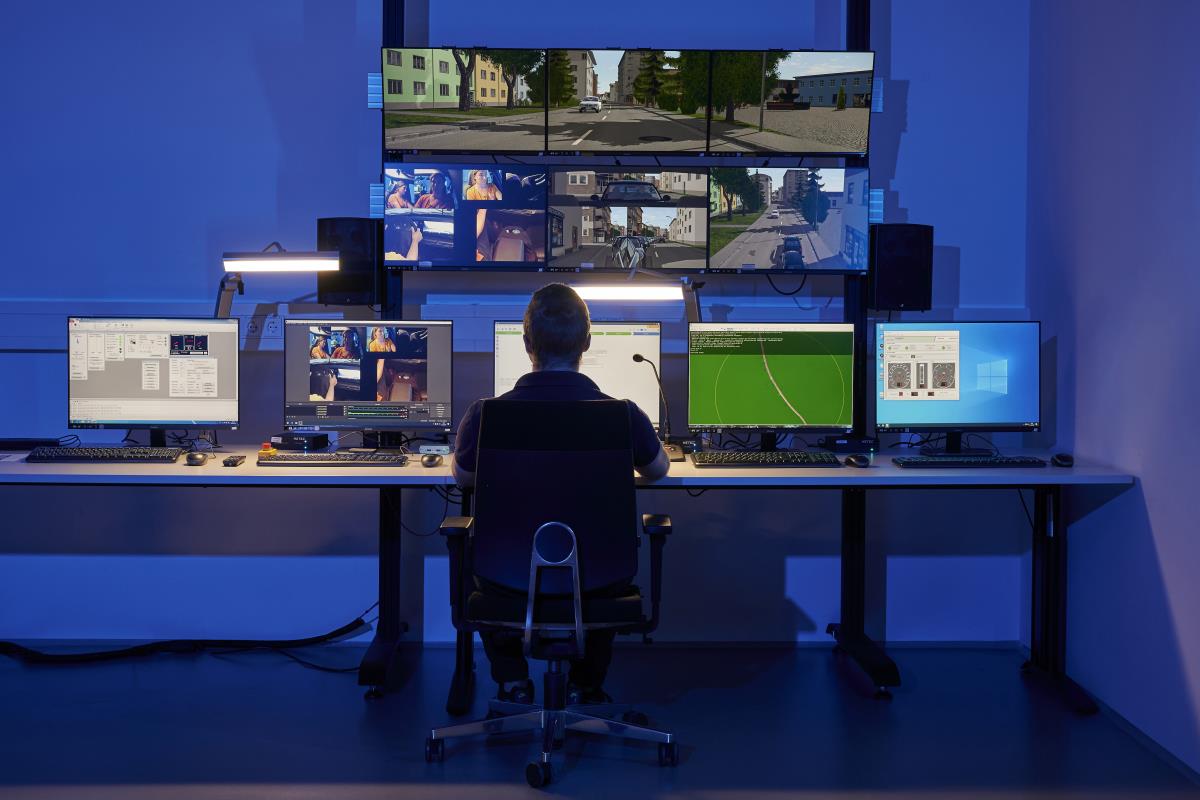 The BMW Group is creating every opportunity for its vehicle research and development engineers to simulate and test the product requirements of the future under realistic conditions with its new Driving Simulation Centre. With 14 simulators and usability labs covering an area of 11,400 square metres, it is the most advanced and diversified simulation centre in the automotive industry.
As Michael Brachvogel, Head of BMW Group Research Interiors, User Interaction, User Experience and Driving Simulation, explains, "The aim of the new centre is to provide the ideal simulation tool for every area and every phase of the vehicle development process, all under one roof." The focus on the customer in the development stage is also being raised to a whole new level. "We can perform test drives for studies with up to 100 test persons per day," says Brachvogel.
The high-fidelity simulator:
· Development focus: user functions in challenging driving situations, such as those encountered in urban driving.
· Simultaneous longitudinal, transverse and rotational movements possible.
· Acceleration of up to 0.65 g
· (similar acceleration to a BMW M3 sedan: 0 to 100 km/h [62 mph] in 4.2 sec)
· [353 kW/480 hp; fuel consumption combined: 10.8 l/100 km (26.2 mpg imp); CO2 emissions combined: 248 g/km.*]
· Motion area of nearly 400 square metres.
· Over ten metres in height.
· Moving mass of around 83 metric tons.
· Peak electrical power required: up to 6.5 MW.
In the high-fidelity simulator, real-life driving scenarios are reconstructed in exceptional detail. Braking and accelerating in corners, negotiating a roundabout, and a quick succession of turns can all be recreated with high precision on this installation's motion area, which measures nearly 400 square metres. This means that complex urban driving situations – which present a particularly wide range of challenges for automated driving systems – can now be replicated under laboratory conditions.
The high-dynamic simulator:
· Development focus: user functions in highly dynamic driving situations.
· Highly dynamic longitudinal and lateral acceleration of up to 1.0 g
· (acceleration similar to the BMW iFE.20 Formula E racer: 0 to 100 km/h [62 mph] in just 2.8 sec.)
· Sled length 21 metres.
· Moving mass of around 23 metric tons.
· Over nine metres in height.
· Peak electrical power required: up to 3 MW.
The new high-dynamic simulator is capable of generating longitudinal and lateral acceleration forces of up to 1.0 g. It replicates highly dynamic evasive action, emergency braking and hard acceleration when testing out new systems and functions.
The longitudinal and lateral movements of both simulators are produced using a sophisticated system of wheels and rails, which reacts virtually instantaneously to driver inputs such as steering commands. This allows all the characteristic nuances of driving pleasure in a BMW to be experienced in the simulator. This is achieved by using linear electric motors with no moving parts. In order to generate the necessary forces, these electric motors hover above a series of magnets with poles alternating in quick succession, similar to the magnetic levitation technology found in high-speed maglev trains. Supercapacitors deliver the peak power required by the motion system in fractions of a second, with the motion system then recuperating energy by means of regenerative braking and feeding it back to the supercapacitors.
The tests take place inside a platform of the driving simulator with a distinctive dome shape. Here, the systems for testing are installed in a vehicle mock-up. The dome is mounted on an electromechanical hexapod system and can be moved in both a longitudinal and a lateral direction by means of a further electric drive unit. Inside the dome, the vehicle mock-up stands on a turntable for recreating rotary movements.
The dome is used for a 360-degree projection of the surrounding area to give drivers a realistic visual image of the simulated traffic situation. Precise synchronisation of the visual projection with the vehicle mock-up's movements gives the simulated driving situation a very realistic feel. The visual impressions and the longitudinal, lateral and vertical acceleration forces acting on the test person merge to create a near-perfect overall sensation of dynamic motion. Completing the virtual test drive scenario is a simulated soundtrack that is likewise matched exactly to the situation being replicated. The test persons enter the vehicle in the dome via a gangway similar to those used for boarding an aeroplane.