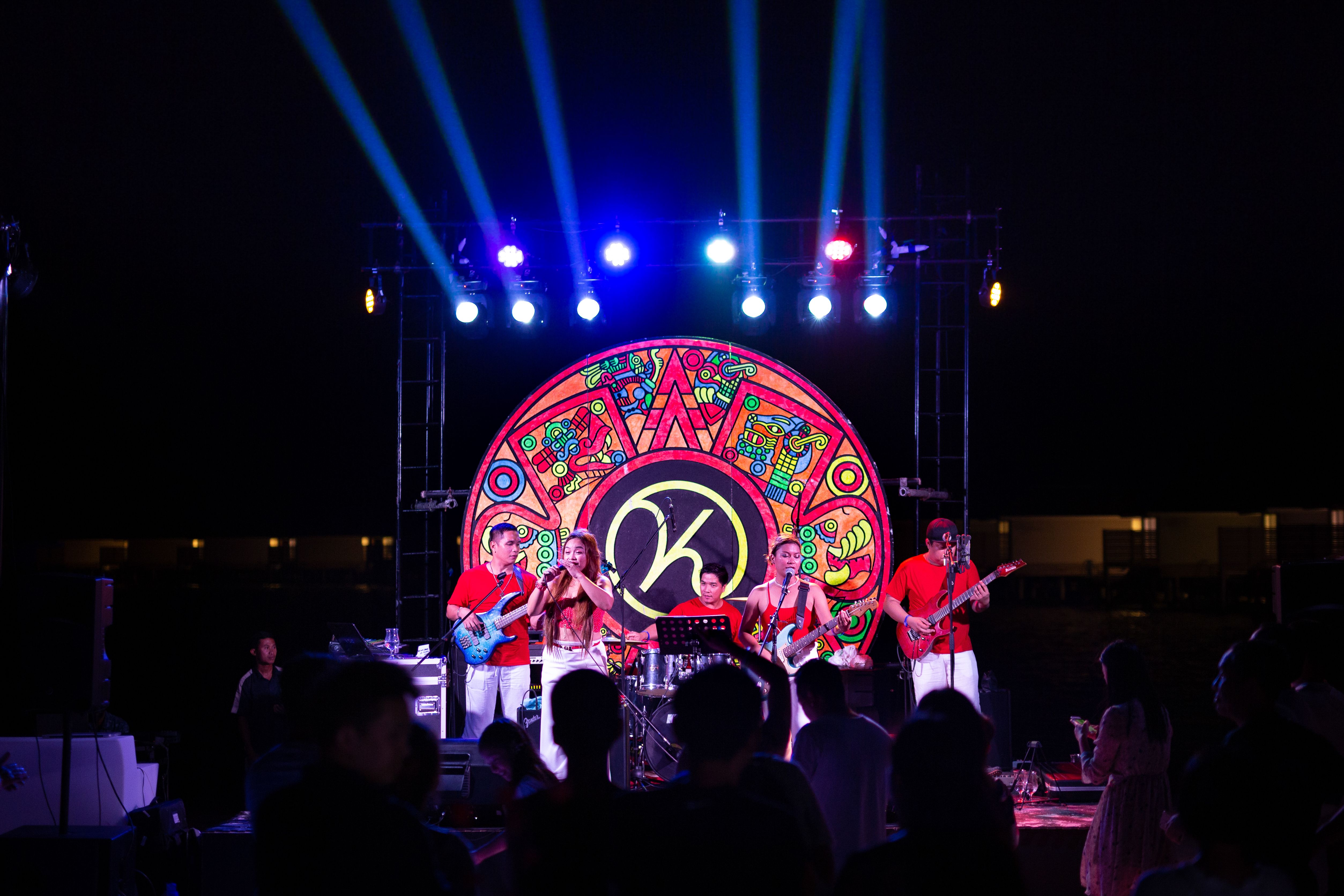 The active lifestyle resort ends 2020 on a spectacular high!
Game-changing lifestyle destination Kandima Maldives has an unrivalled programme of festive fun in store for its guests, making 2020 memorable for all the right reasons. We're talking lively and playful entertainment, mouth-watering dining on the menu, relaxing spa treatments, and of course, plenty of bubbles and fireworks. Sleigh, what?!
Kandima Maldives dials up the oh-so-kool holiday experience with unique and premium services that will make the holidays even more special. We're talking Santa appearances, pool parties, festive brunches served with all the trimmings, a fireworks display to welcome in 2021, and more.
The festivities began on 22 December with a tree lighting ceremony at the resort's Breeze Beach, followed by carol singing. On 23 December, guests enjoyed the Glow Kingdom Festival at the Forbidden Bar. On 24 December, guests can really got into the festive spirit with a roast turkey Christmas Eve dinner complete with all the bells and whistles, desserts and holiday carollers around the tree.
On 25 December, Santa spread his holiday cheer with guests, young and old. He handed out festive snacks to the little ones and dish out a few words of holiday wisdom.
But wait, there's myrrh! Travel lovers danced the night away with live Latin music at the Breeze Bar on 26 December and returned on 27 December to enjoy Glow Night snorkelling to the sounds of a live band.
Kandima Maldives offered a fun-packed programme for its little guests too, including:
Kids' Movie Night at Glow Art Gallery on 28 December
Mocktail creation classes at Forbidden Bar on 29 December
R&B music night at Breeze Bar on 30 December
The island resort will mark the last day of 2020 with a spectacular culinary celebration at the Glow Kingdom New Year's Eve party. On 31 December, festivities begin with an oh-so-tasty dinner at Flavours followed by a kocktail party, live entertainment and fireworks at Breeze Pool Bar. The festivities will continue the following week with a lavish Orthodox Christmas Buffet at Flavours on 6 January 2021.
As the year draws to a close, Kandima Maldives will allow families, friends, couples and solo travellers the opportunity to live an unforgettable Maldivian experience that stylishly meets all travel desires.