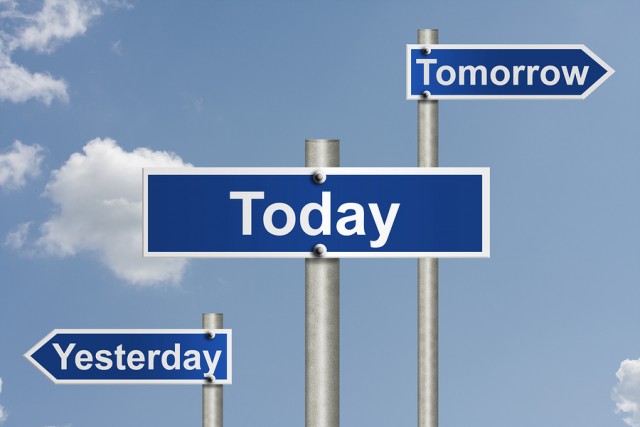 The new year is upon us and setting goals can be a valuable exercise for your professional work life. Goals will provide you with a sense of purpose and something strive for over the course of the year.
Ultimately goals can help you either to find a new job, identify a whole new career change or can simply be a way of working that's fulfilling and rewarding to you. They also give you something positive to focus your mind on when times get tough throughout the year.
When setting yourself goals, it's great to aim big because otherwise what's the point in having goals at all? But if a goal isn't realistic or achievable, all too often it's almost impossible to stick to, which can in turn make you feel like you've failed. However setting realistic goals can help you successfully reach what you're aiming for and enjoy that rewarding feeling of doing so.
Of course, what's realistic depends on what's happening around you. When there are extra challenges in your environment– such as the global impact of COVID-19 – it's even more important to focus on making your goals truly achievable, even if it means starting small in the very beginning.
Below are five key tactics that you need to implement whilst setting realistic and achievable goals for your professional life.
1. Be ready and willing to change
Achieving a goal takes time, energy and continued commitment. So, before you commit to your goal, think about why it's important to you and how you will plan on achieving it.
Once you decide on your goal, share it with a close friend or colleague who can assist you in tracking your progress towards this goal. Compartmentalise your overall goal and set individual milestones so that you can measure your progress.
2. Decide on what your truly value.
The change you are looking for might not simply be a different role, but possibly greater flexibility, better work-life balance, a higher compensation package, more meaningful work projects, or more responsibility. Assessing your personal values can help you find the work that suits you best.
To help you stick to your goal, focus on the overall positive change the goal could bring to your life once achieved. This could be more time available to be spent with family, less corporate travel requirements, greater work satisfaction, or simply more time to yourself. You will naturally be more likely to achieve the career goals you set if you have more meaning and value attached to them.
3. Never be vague- Always be specific whilst setting your goals.
An effective change usually requires a number of steps, so it's easy to become overwhelmed by what's involved. If you compartmentalise the change down into individual steps and make them more specific, then the change process will feel less overwhelming, more achievable and you'll be more likely to commit to it long-term.
Once you have a goal in mind, implement the SMART method. Look at your goal then ask yourself, is it:
· Specific – what do I want to accomplish, why, and how?
· Measurable – what evidence is going to show that I'm making progress?
· Achievable – is it something I can reasonably do, or do I need to break it down further?
· Relevant – does the goal really matter to me? Is it the right time?
· Time-bound – when can I achieve it by? What deadlines can I break it down into?
This approach can help you revise your goals. For example, if you want to become Senior HR Business Partner within a year, but you've just joined the company as a Assistant HR Manager, you may be putting too tight a time limit on yourself – it might take two or three years to realistically achieve this.
Or if you want to own your own recruitment business in 12 months but haven't worked in that industry, you might make a goal to get hands-on experience first before moving toward that ultimate goal.
4. Always set a timeframe.
Once you have set a goal, attaching dates to each step will keep you more accountable and will allow you to focus on the tasks at hand, rather than being overwhelmed by the enormity of a change and the task at hand. The most important thing is to be realistic with yourself about your timeframes.
Here's an example of what specific goals attached to dates might look like, if a career change is what you're after:
February: Speak to a Career Counsellor and complete a career test to get an idea of suitable careers that fit my personality, strengths and interests
June: Research possible career options thoroughly by the end of the month
July/August: Speak to two people in these industries to get more insight and detailed information
September/October: Apply for courses
February the following year: Start study and tailor my CV accordingly for my new career
March: Start the search for job opportunities to complement my studies
Keep this timeline somewhere you see it often, so you're reminded of the timeline and to make sure that you are on track. But when things are uncertain, give yourself a level of flexibility to adjust. This might mean putting one step on hold if it's not possible now, changing a step – for example, studying remotely. Or it might mean bringing a step forward if it becomes an option again.
5. Make your goal's real.
Be sure to tell your friends, family and colleagues about your aspirations. Sharing your goals with your network can encourage you to make those goals a reality.
Surrounding yourself with positive people will ensure that you have the support you need when things don't go as smoothly as you would like. Be straight with them and ask them to motivate you and keep you focused on your dream when things are going a bit tough.
Having a professional network can also provide support in seeing through your goals – there are plenty of ways you can build and grow your network online.
If there's something you want to achieve in your career, or a job you've always dreamed about securing, then setting goals could help you to achieve them. If you try and follow these five strategies, you'll be able to set realistic and achievable that you can see through to the end.