Partnership backs A'awen programme which offers hope and life-saving treatment for patients in need of medical care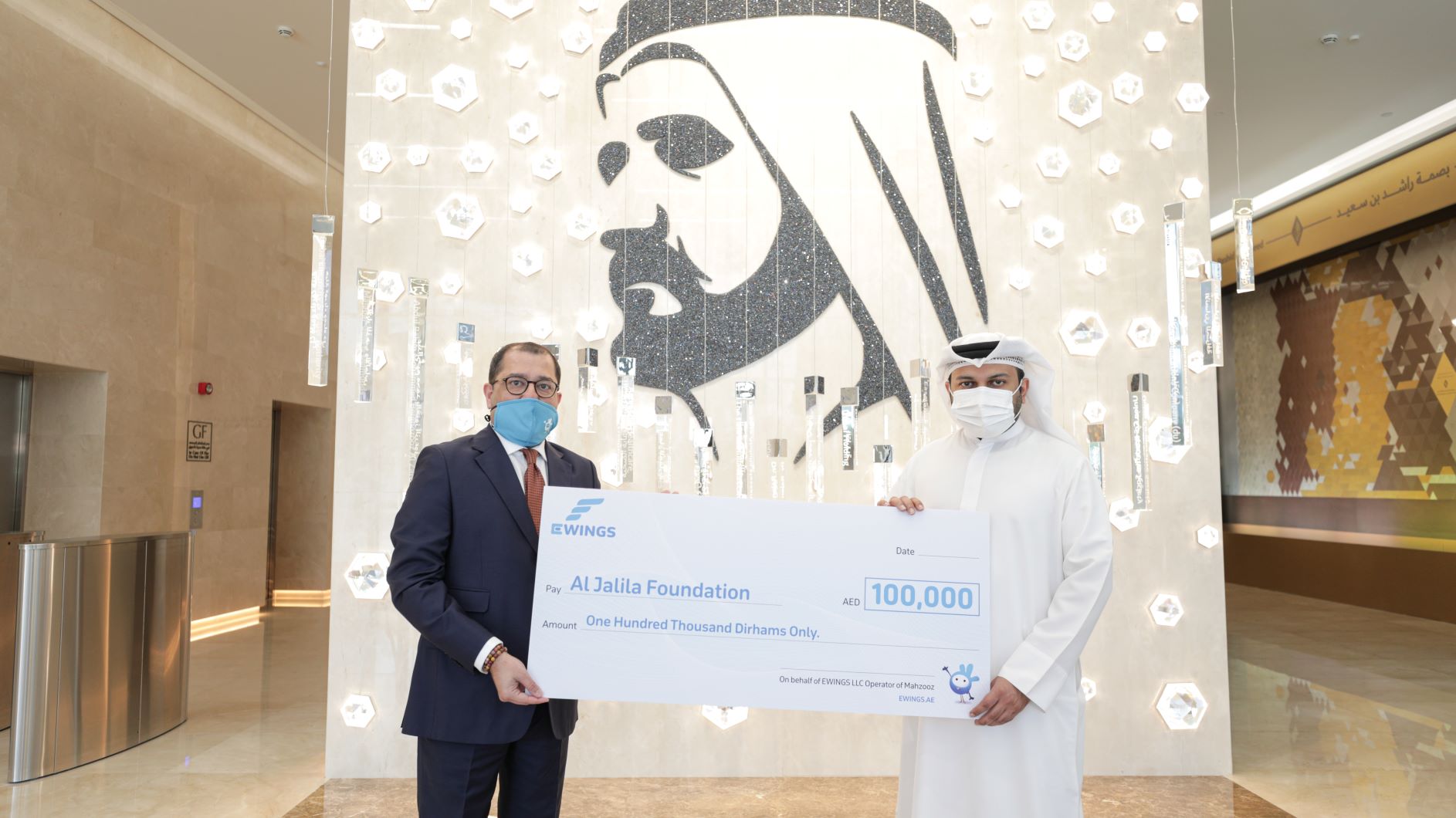 EWINGS, managing operator of Mahzooz, has signed a charitable contribution agreement with Al Jalila Foundation, a global philanthropic organisation dedicated to transforming lives through medical research, education, and treatment.
On behalf of Mahzooz, EWINGS' AED 100,000 donation will go to support the Foundation's A'awen programme (which means the reach out to help or support program in English) which helps patients in need.
"Charitable giving is a cornerstone of society and an obligation for those with the means to make a difference in the world," said Farid Samji, EWING's Co-CEO. "Indeed that same cornerstone underpins our purpose and values and obliges us to support those communities in which we operate and beyond. In the Al Jalila Foundation, we have found an ideal partner to help us deliver on our brand ethos and what we stand for."
In its efforts to be a leader in Dubai and the UAE in medical innovation, Al Jalila Foundation works closely with healthcare partners to develop special treatment programmes that meet the needs of patients. It also invests in local medical research to discover better treatment options for future generations.
"We are grateful to EWINGS and its leadership for this donation," said Dr Abdulkareem Sultan Al Olama, CEO of Al Jalila Foundation. "The funds will go towards supporting patients, who are unable to afford medical expenses, to ensure that they receive quality care and are able to lead happy and healthy lives. With the generosity and support from organisations such as EWINGS, Al Jalila Foundation can continue to transform patients' lives."
Last year, EWINGS launched the live weekly draw 'Mahzooz' which ties into its drive to give back to the community and to help those in need. With a full calendar of projects already lined up and long-term plans to further expand their community engagement, this partnership is the latest step in EWINGS' commitment to Corporate Social Responsibility.