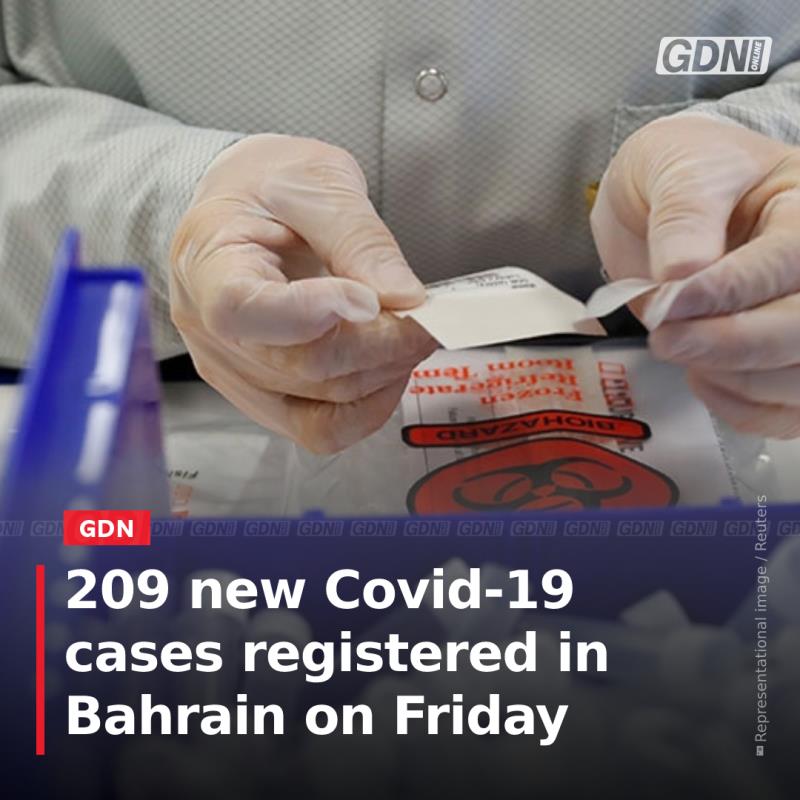 Bahrain yesterday recorded 209 new cases of Covid-19 alongside 397 recoveries and one fatality.
A Bahrain man, 61, died of coronavirus yesterday, taking the total death toll to 357.
Of the 209 new cases registered, 97 were expat workers, 104 new cases of local contacts and eight travel-related.
An additional 397 people recovered, taking the total to 93,726.
Of the 2,937 active cases, 56 are receiving treatment and 18 are in critical condition.
Bahrain has so far registered 97,120 cases, including active cases, recoveries and deaths.
The kingdom has conducted 2,530,856 tests for Covid-19.