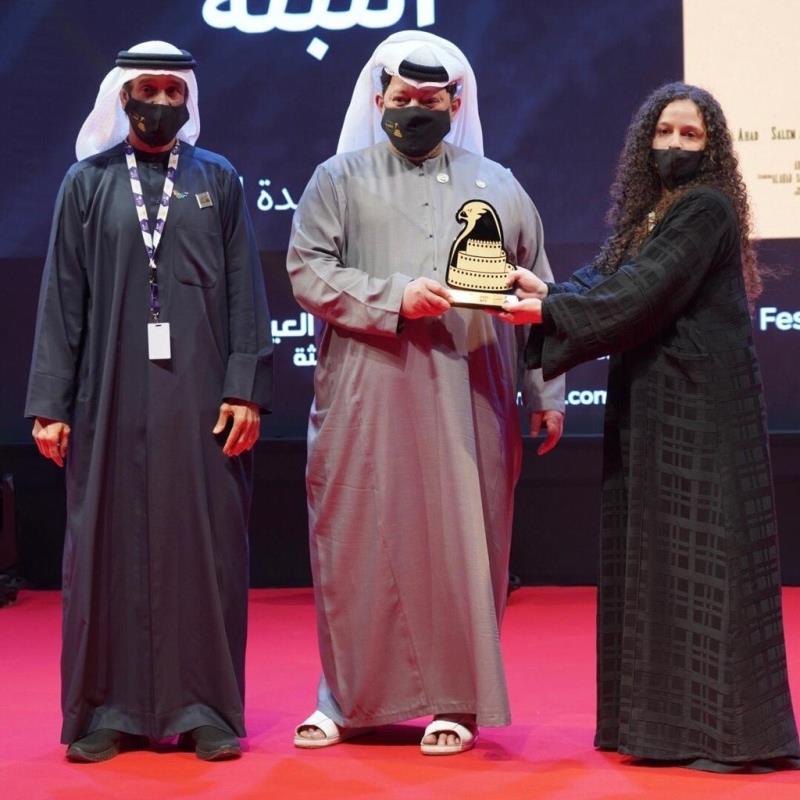 Abu Dhabi Festival (ADF), in its 18th edition, and under the slogan 'The Future Starts Now', is collaborating with the 3rd Al Ain Film Festival to support young filmmakers and spread the culture of cinema in the Emirates.
This collaboration is part of ADF's annual 'Young Filmmakers' Circle', a development programme for emerging Emirati and Emirates-based filmmakers.
Her Excellency Huda I. Alkhamis-Kanoo, Founder of the Abu Dhabi Music & Arts Foundation (ADMAF), and Founder and Artistic Director of Abu Dhabi Festival, said, "Film as an artform has a profound impact on society. Abu Dhabi Festival's Young Filmmakers' Circle has always been a vital part of our youth programmes and spreading the culture of cinema in the UAE. Our strategic cultural partnership with Al Ain Film Festival has added a new layer to our programme and offering to young filmmakers. As our youth programmes continue to evolve, partnerships like this are integral to Abu Dhabi Festival's role in nurturing and fostering the nation's film industry."
"I would like to congratulate the directors enrolled in the 'Young Filmmakers' Circle' for being recognized during the festival, especially Hamda Al Midfa for winning the jury award. Her film themed around tolerance is truly powerful and proud to be part of her journey."
Under this collaboration, ADF 2021 and Al Ain Film Festival have launched a screenwriting competition with 3 prizes, each for twenty thousand dirhams, allocated for the top 3 outstanding short film screb enplay writers. Winners of the competition will be announced in June 2021, after an evaluation and selection process conducted by a special jury comprised of a group of Arab filmmakers and writers. The films are scheduled for implementation and production during the course of 2021, to be ready for screening in the 4th edition of the Al Ain Film Festival 2022.
The cooperation also included hosting the Young Filmmakers' Circle's workshops in Arabic and in the presence of specialist filmmakers via webinars that contribute to building the capacities of young filmmakers.
The agenda included the "Film Theory" workshop, hosted by the director and critic Mahdi Al Babli and designed to focus on film elements and means of combining them together to present a vision that reflects reality, in addition to a film production workshop hosted by director Karim Traïdia and Algerian director and critic Taher Hoshi.
Various cultural and artistic collaborations and partnerships, comprising the ADF 2021 agenda in its 18th edition held under the 'The Future Starts Now' slogan, reflect ADMAF's vision aimed at consolidating the UAE's position as a global capital of culture and an incubator for innovators and creativity and promote the UAE's global presence.
For more information on the ADF 2021 agenda, visit: www.abudhabifestival.ae, or follow ADMAF on Facebook, Twitter and Instagram for the latest.