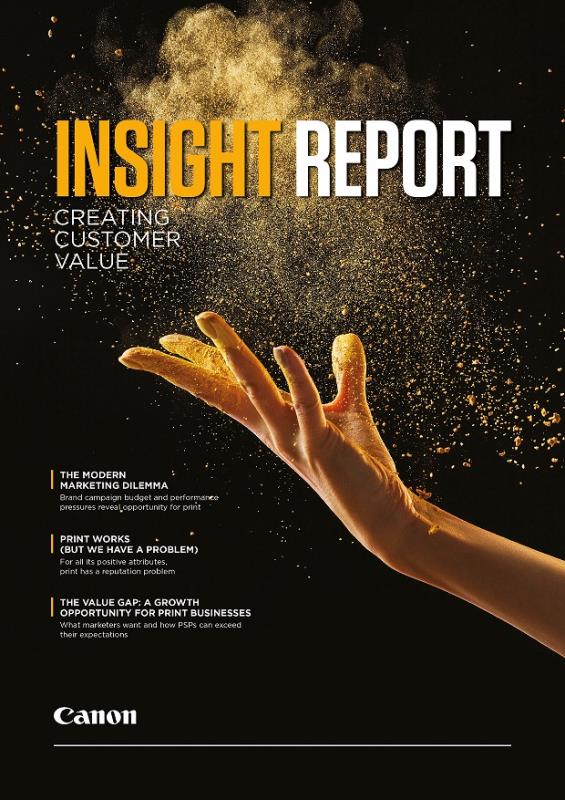 Canon Europe launches the results of its latest Insight Report – 'Creating Customer Value' – which reveals the changing demands of the print buyer and the untapped opportunities for PSPs and in-house print rooms.
The research uncovered that fewer than 20% are fulfilling the needs of their customers.
At a time when brands are under more pressure than ever to achieve due to static or declining marketing budgets, 80% said they would welcome more creative input from their PSPs, representing a clear opportunity for print.
With a focus on measurement to prove the return on investment (ROI) of their campaigns, brands have drifted to digital, investing 46% of their budget in online marketing. But they're aware of the limitations in using digital-only campaigns and that consumers are suffering from digital fatigue.
The good news is that almost all survey participants (97%) said they used print alongside other marketing modes and that almost half (47%) frequently run integrated campaigns involving print.
With over 33% of today's marketing budget devoted to print, it's seen as the bedrock of brand campaigns. What's more, 30% of communication buyers believe that print will continue to remain as important, or become even more so, in the next few years.