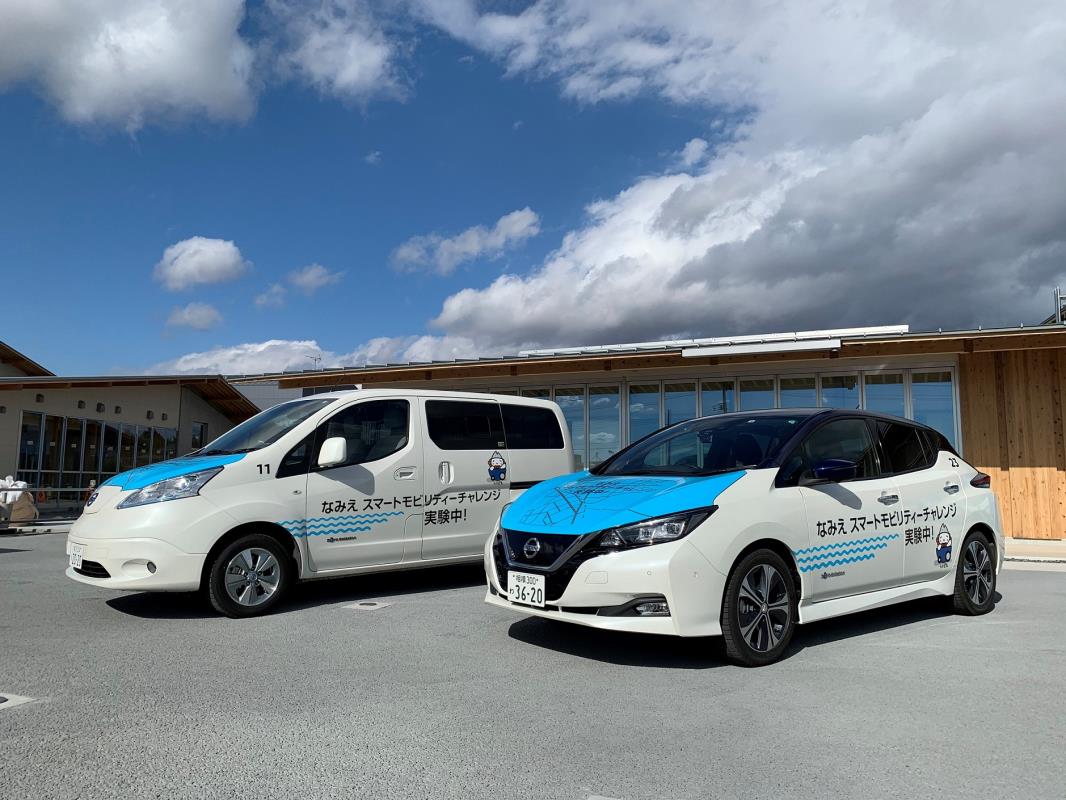 Nissan began a field test of new mobility services today as part of a partnership to promote future community building in Japan.
The partnership agreement between three local governments and eight companies aims to develop new modes of transportation, and to promote the use of renewable energy, in the Hamadori area of Fukushima Prefecture. The overall goal is to help develop a revitalized, resilient and sustainable low-carbon community.
Nissan's involvement in the project is part of the company's vision of enriching people's lives and its global efforts to achieve carbon neutrality by 2050.