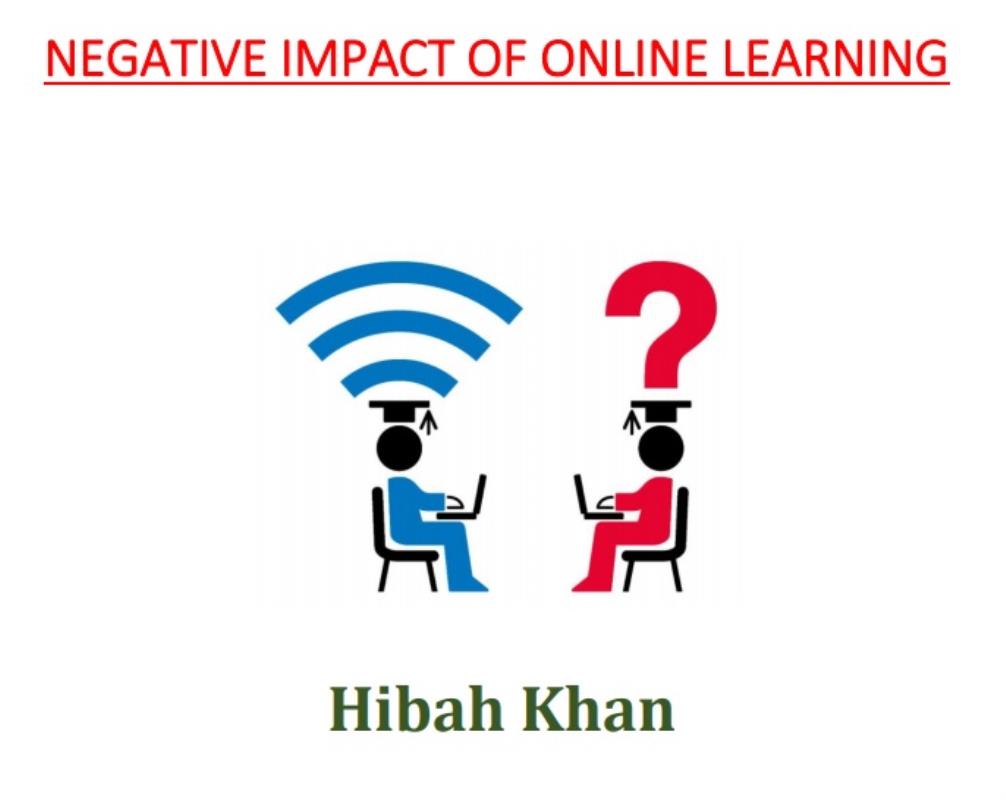 Covid-19 pandemic bought great changes in our lives. One change that was experienced worldwide, is the way of learning. Most schools, colleges, universities, institutes, and other education centers have online learning which is also known as e-learning and is very common in the present-day world.
E-learning is beneficial, but at the same time, it has many disadvantages as well. Firstly, e-learning lacks face-to-face communication which can be a great inconvenience for children in primary classes.
Secondly, it can cause social isolation and demotivate children from studying. Moreover, it can be very difficult for teachers to invigilate during examinations because cheating prevention during online assessments is complicated. Furthermore, students of higher classes face difficulties in solving practical-based questions as online instructors tend to focus on theory rather than practice.
Online learning can be inconvenient to all the students because students cannot give their personal opinions due to limited feedback. Because online learning does not have face-to-face communication, there is a lack of communicational skill development in online students.
It is preferred that students should get the education and learn things in school by physically being present in front of the teacher as this will motivate them towards studying, but due to the present situation physical learning can be difficult. In conclusion, physical learning is better than online learning especially for students who are in school as it is convenient for them.