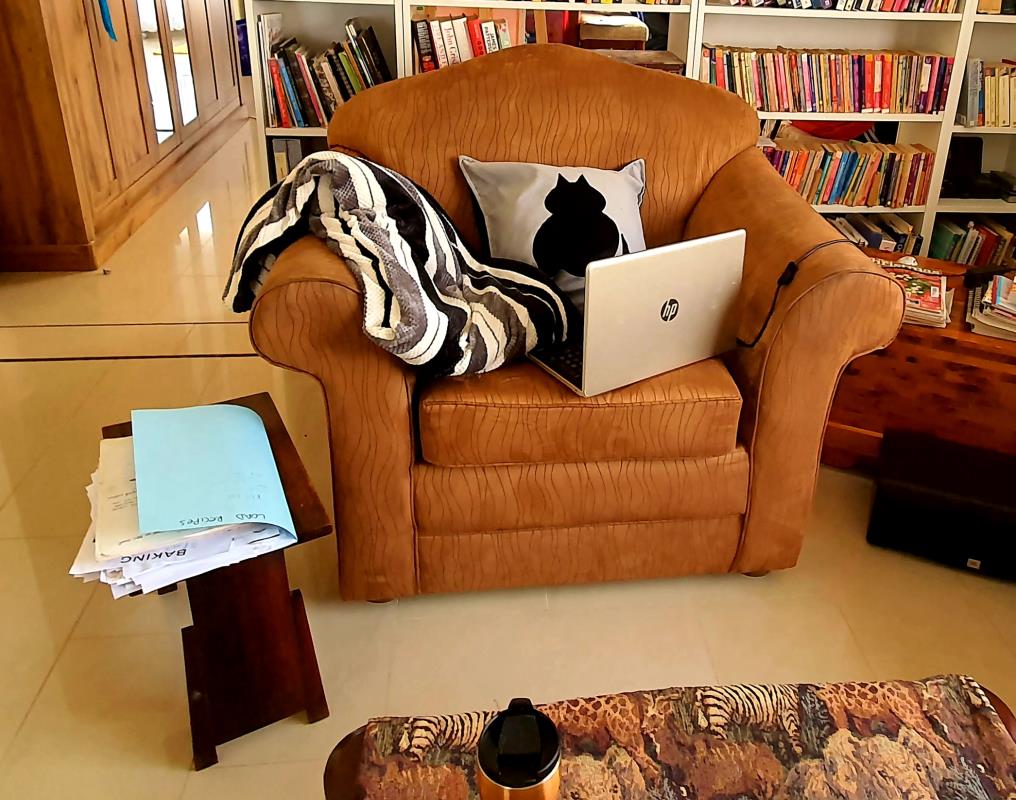 My writing nook is cosy and comfy, but it would be nothing without the books.
I have come to realise that people don't collect books anymore. I love books. I love and miss going to second hand or exchange bookshops.
I can spend hours going through all the rows of bookcases. I miss the joy and excitement of finding a gem of a book and collapsing on the floor in front of the book case to studying it, and the eventually buying it.
The smell of old books and bookshops are the best. It reminds me of the times when I was young, going to the book exchange shops with my dad. I miss those quite times too.
So tell me how many of you have a home that proudly display the love and of reading.