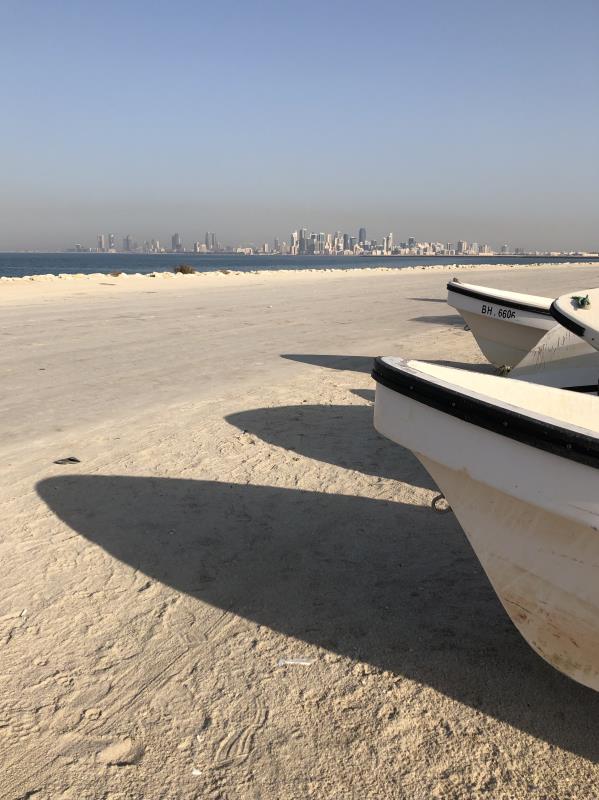 Two into one?
Furiously she blows
A frenzy of anger that contorts a sun filled, blue-sky kind of day
Vulnerable blossoms no longer able to cling to their host fly off
Fate unknown
Branches bending at impossible angles
Stretch their aching arms just a bit too far
Then snap
Leaves with new found freedom bubble along like cascades of water rushing to the sea
Ah the sea
Between two is our island
But for how much longer?
Under threat
As sea levels rise
Inch by inch
Centimetre by centimetre
The unit matters little
The effect the same.
Words and image by Sarah Clarke 2021 @sarahclarke888
For more poetry - mostly fun, sometimes serious - follow @dubathediva on Instagram
#dubathediva #thedailywag_bh #poetry #wannabepoet #poetsofinstagram #nuranaisland #sealevel #risingsealevel #islandthreat #bahrain #betweentwoseas