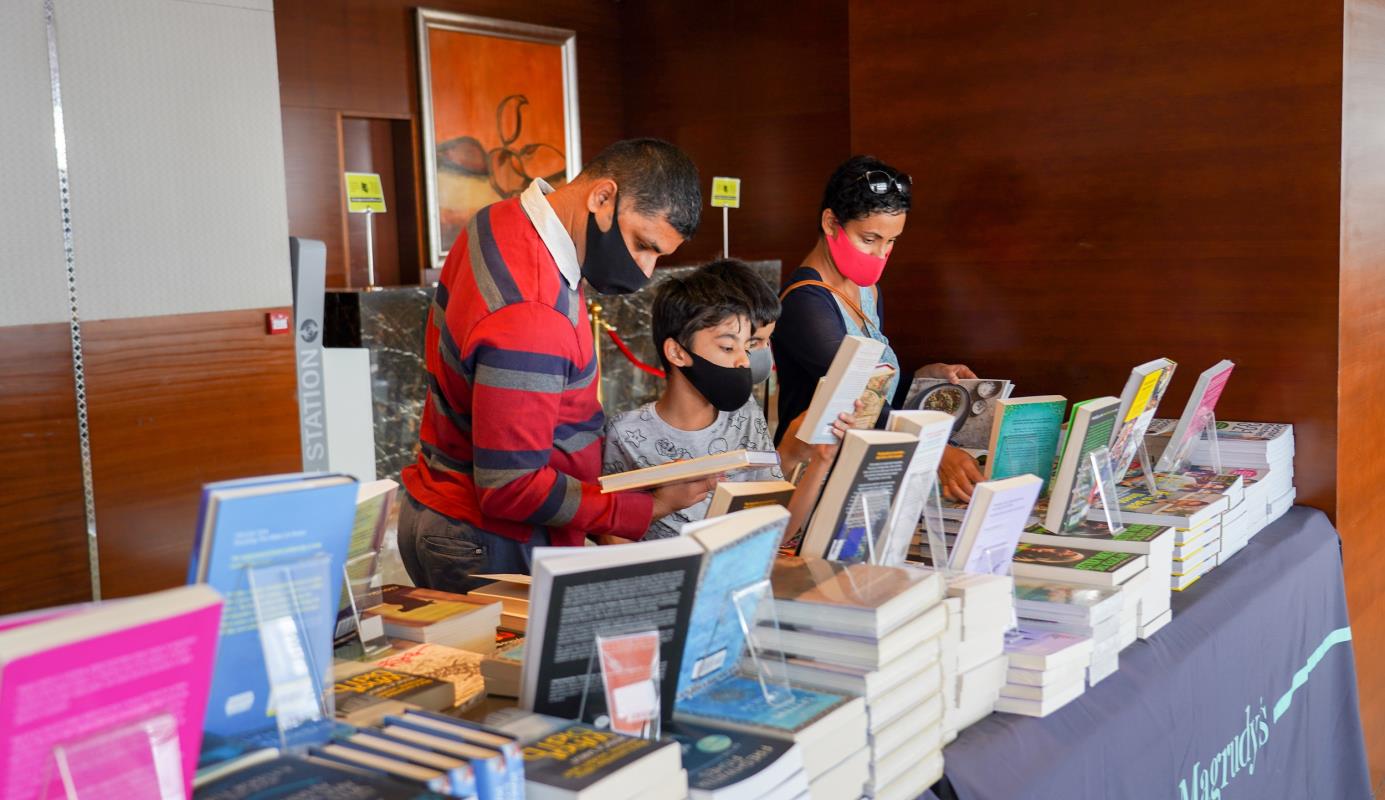 The Emirates Airline Festival of Literature (29 January-13 February) is celebrating a hugely successful edition after reporting strong engagement for its first hybrid festival, staging a blended programme of virtual and physically present authors across three venues.
More than 90 authors took part in this year's festival, of which almost a third were Emirati. The balanced programme offered an equal split of Arabic and English language sessions. Socially distanced measures meant audience numbers were restricted compared with previous years, but thousands of visitors were still enabled to enjoy the live sessions in person, with others engaging via the digital pass.
International authors from 26 countries joined the Festival virtually, including Nobel Prize winner Malala, Elif Shafak, Amin Maalouf and Lemn Sissay, all of whom had sold-out live audiences attending the sessions with a locally based moderator on stage in Dubai.
The Festival has been praised for enabling many of the events to be enjoyed live, in a safe and socially distant way. The Festival's digital ticket, giving access to a dozen live streamed sessions including Malala and Elif Shafak, and a dedicated creative partnership link enabled creative professionals from as far afield as Algeria, Bahrain, Kuwait, Iraq, Saudi Arabia, Morocco, Jordan, and the USA to view the sessions.
Festival director Ahlam Bolooki said: "It has been an exhilarating few weeks, with some unprecedented challenges. Our amazing team rose to these beautifully, and I am so proud of them for making the Festival possible. The audiences who came during the three weekends were thrilled to be able to once again enjoy our unique Festival atmosphere and experience it safely as a live event. We've also had a wonderful response to the mix of sessions which enabled authors from all parts of the globe to be part of the festival virtually, when they couldn't join us physically."
Thousands of pupils from 82 schools throughout the UAE benefited from the Students' Edition of the Festival, featuring exclusive sessions from Ali Sparkes, Isabel Thomas, Julia Johnson, Ben Baily Smith & Sav Akyüz, Sam Copeland, Fatima Albreiki, Sanaa Chabbani, Obada Takla, and Nafya Alyasi, which were available to view from 7 February – 4 March 2021 for schools that registered to participate.
The Festival was held with the support of Founding Partners Emirates Airline and the Dubai Culture & Arts Authority, the Emirate's dedicated authority for culture, heritage, arts, and literature.