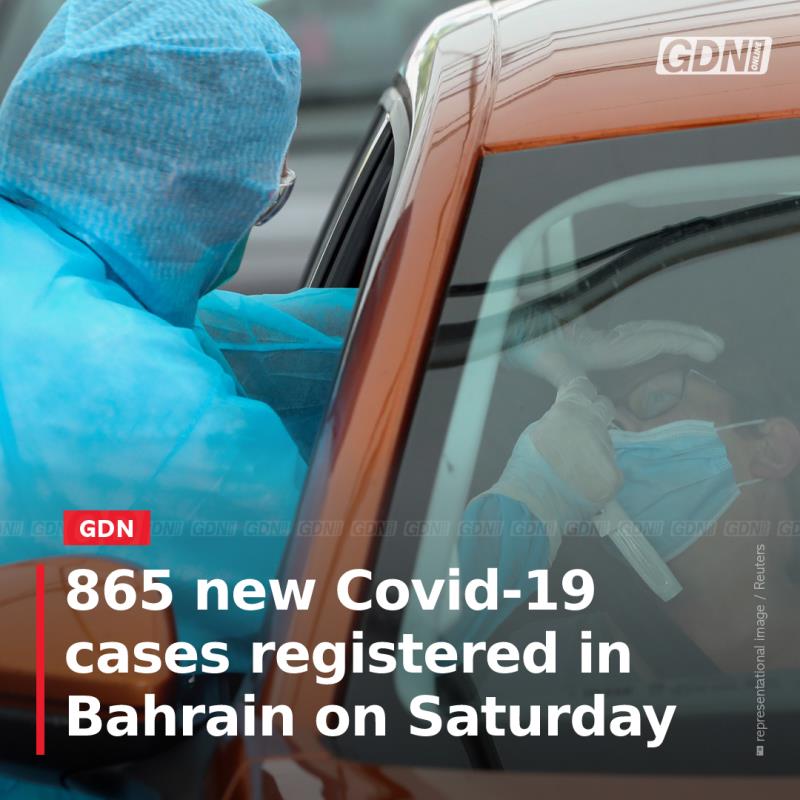 Bahrain yesterday registered 865 new cases of Covid-19 alongside 861 recoveries and one fatality.
A 55-year-old Bahraini man died yesterday, taking the total deaths to 513.
Of the new cases, 281 were expat workers, 546 contacts of active cases and 38 travel-related.
An additional 861 people recovered, taking the total recoveries to 132,455.
Of the 7,850 active cases, 128 are receiving treatment and 54 in critical condition.
Bahrain has so far registered a total of 140,818 cases.
The kingdom has also conducted 3,514,202 tests.