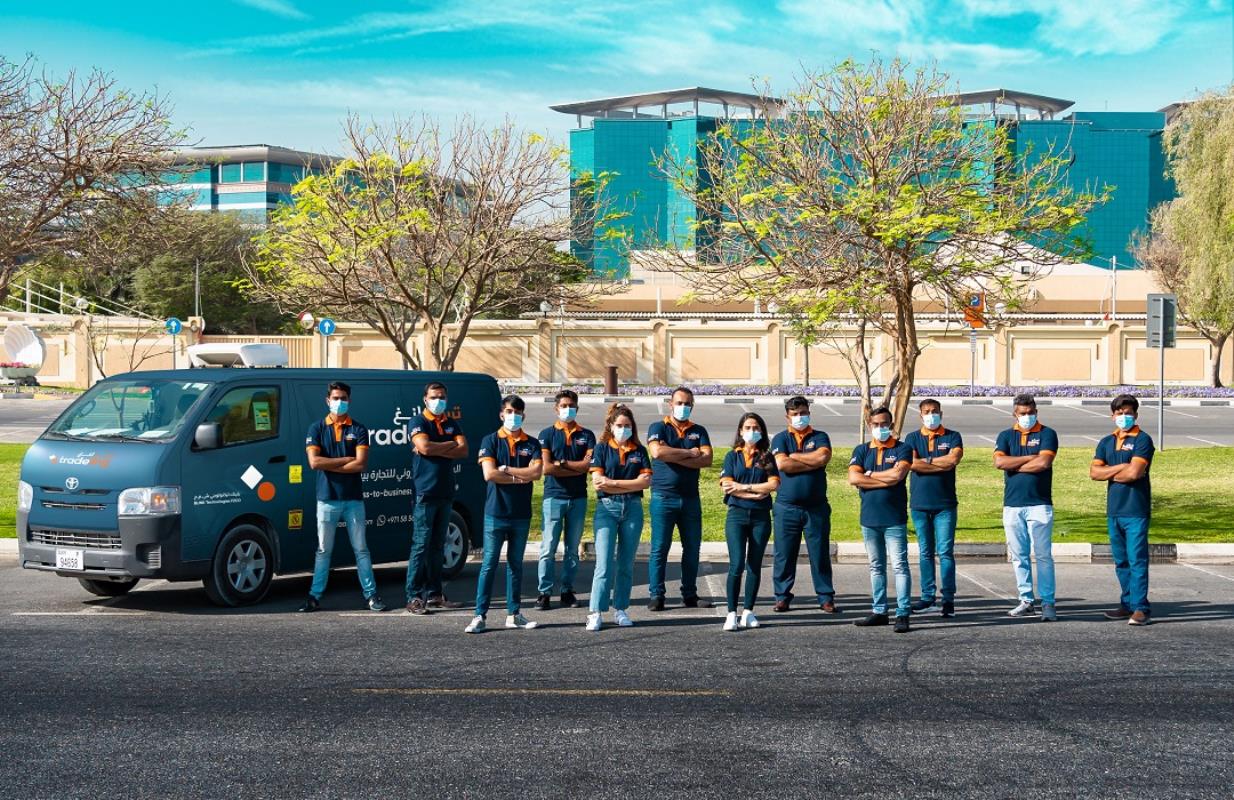 Tradeling, the hyper-growing eMarketplace focused on business-to-business (B2B) transactions in MENA region, has announced the launch of Tradeling Shops, a new vertical focused on the micro and small business community. The service will enable small businesses owners to procure their wholesale supplies from Tradeling online with significant savings. It is targeted at grocers, minimarts, supermarkets, tea shops, cafeterias and small restaurants, and has plans to expand further cater to laundromats, beauty salons, barbers and other small business shops.
Assuring convenience with same and next day delivery, Tradeling Shops provides a one-stop-shop with everything small businesses need on one secure platform to support the local business community and help them transition to digital wholesales procurement processes. Tradeling Shops will give micro businesses access to thousands of products and suppliers offering easy payment options ranging from cash to credit card.
To operate from Dubai, Sharjah, Ajman, Ras Al Khaimah and Umm Al Quwain and to expand to the remaining Emirates, Abu Dhabi and Al Ain towards the later part of the year, small businesses owners will also get access to exclusive promotions and tailor-made product sourcing support via Tradeling Shops.
Marius Ciavola, Chief Executive Officer, Tradeling, said: Following the success of the Tradeling platform, we decided to launch Tradeling Shops to better serve the local community through micro and small businesses. Tradeling is about offering solutions to business owners throughout the region no matter what size. We cater to all segments of the B2B market to enable businesses to grow and operate with ease. Tradeling Shops is aimed at supporting small enterprise owners to expand their product range quickly, effectively and competitively so they can grow their businesses and fulfill their customer's wishes by offering them relevant products and more variety much quicker than ever before."
Catherina Ballout, Head of Tradeling Shops, said, "Tradeling Shops was created to address the pain points of both buyers and sellers in the region. Small businesses often struggle with sourcing supplies and have to deal with multiple suppliers which is costly and time consuming with the added burden of not being able to control the delivery time from each supplier. Suppliers have trouble reaching small owners because of the high costs involved. Tradeling Shops tackles both issues."
She added, "We are fully committed to supporting the local business community in providing exceptional business solutions by streamlining the entire wholesale purchasing process. Tradeling Shops will let shop owners buy their stock easily from any device giving them access to a large selection of products at the most competitive wholesale prices. One of the unique value propositions of Tradeling Shops is next day delivery, meaning they get the products on the shelves faster than anyone else. We will further optimise this in the future offering our customers a same day delivery service."
Tradeling Shops is already operating with a large client base, and the company plans to reach thousands of shops in the UAE by the end of the year, bringing in more and categories as part of its overall expansion plan.
Led by a team of experienced technology startup builders, Tradeling ensures a reliable and smooth trade process in addition to providing logistics and financing solutions. Connecting global suppliers with MENA-based demand, Tradeling leverages advanced technology to optimise the supply chain and creates economic value in addition to mitigating risks.
Tradeling has recorded impressive growth since its launch in April 2020. The digital marketplace showcases tens of thousands of products in 13 verticals ranging from Food & Beverage, Health & Wellness, Office Supplies, Logistics to Sports & Fitness plus others. Today, Tradeling has more than 700 suppliers from over 25 countries with more than 60,000 SKUs across 13 categories. The company reached over thousands of registered buyers across the international markets with most from the UAE