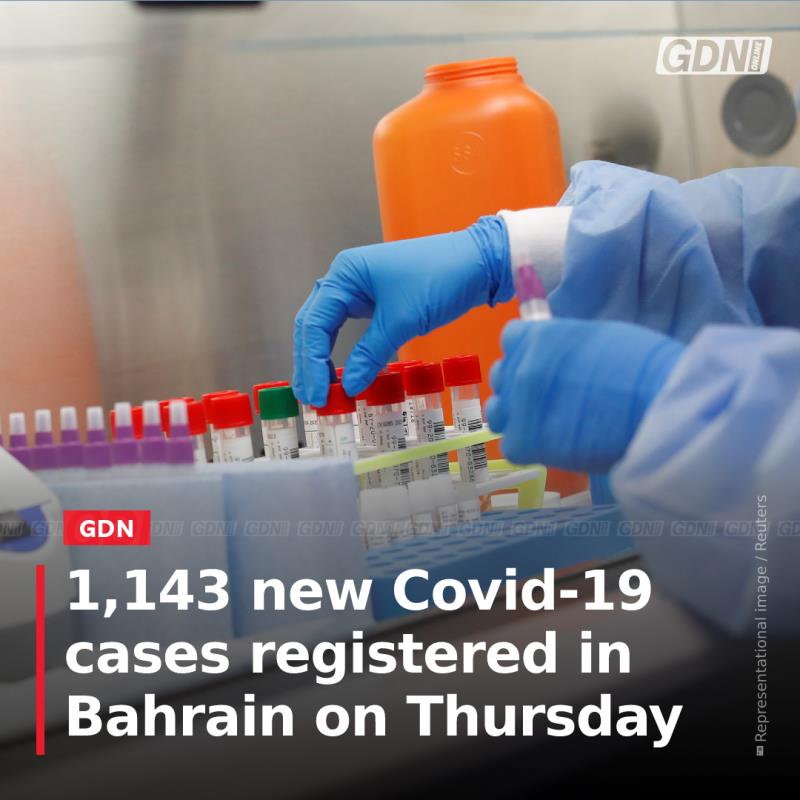 Bahrain yesterday registered 1,143 new Covid-19 cases alongside 792 recoveries and one fatality.
A 67-year-old expat woman died yesterday, taking the total number of deaths to 548.
Of the new cases, 379 were expat workers, 735 contacts of active cases and 29 travel-related.
An additional 792 people recovered, taking the total recoveries to 141,911.
Of the 10,615 active cases, 142 are receiving treatment and 72 in critical condition.
Bahrain has so far registered a total of 153,074 cases.
The kingdom has conducted 3,724,104 tests.