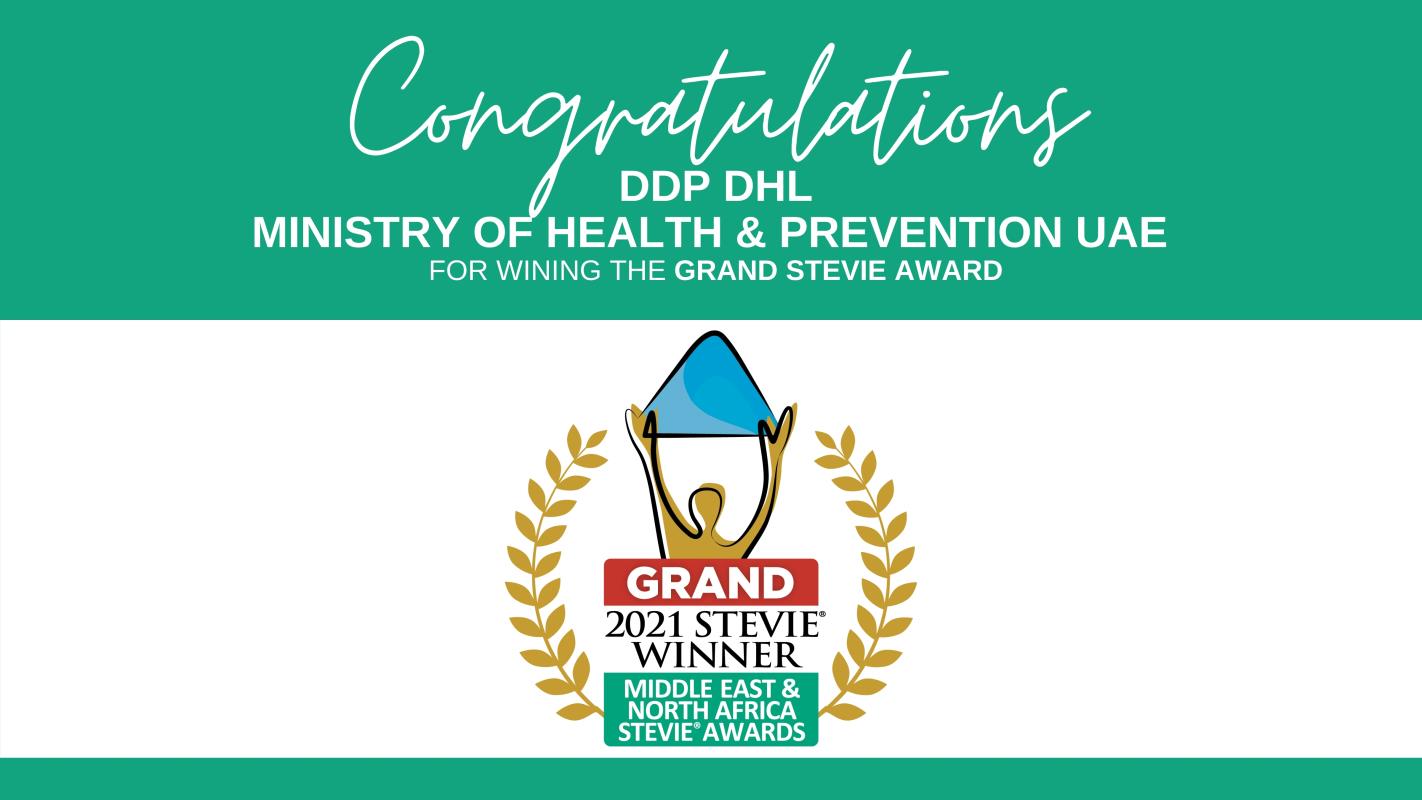 The Stevie® Awards have announced the Grand Stevie Award winners in the second annual Middle East & North Africa Stevie Awards. The winners will be honored during a virtual award ceremony on 2 June.
The Middle East & North Africa Stevie Awards, sponsored by the Ras Al Khaimah Chamber of Commerce & Industry, is an international business awards competition open to all organizations in 17 nations in the Middle East and North Africa. The focus of the awards is recognizing innovation in all its forms.
This year more than 400 nominations were considered in the judging process by more than 70 professionals, whose average ratings determined the Gold, Silver, and Bronze Stevie Award winners announced last month. For a complete list of the 2021 Stevie Award winners, visit https://MENA.StevieAwards.com.
In addition to the Gold, Silver, and Bronze Stevie Awards, the top winner overall (total number of points conferred by total Gold, Silver, and Bronze Stevie wins) and the highest-scoring nominations are awarded the Grand Stevie Awards.
The two Grand Stevie Award winners are:
ORGANIZATION OF THE YEAR: DP DHL: which earned 26.5 award points for the achievements of their affiliates in Jordan, Lebanon, Qatar, Saudi Arabia and the United Arab Emirates. The Germany-headquartered global logistics and transportation company is no stranger to the top honor in Stevie Awards competitions, having won numerous Organization of the Year honors in the German Stevie Awards, the Stevie Awards for Sales & Customer Service, and other Stevie Awards programs.
HIGHEST-RATED NOMINATION OF THE YEAR: The "Stroke Golden Hour" nomination submitted by the UAE Ministry of Health and Prevention, in Dubai, received the highest average score from the judges (9.17 out of 10) in this year's competition. The Gold Stevie winner for Excellence in Innovation in Government - Organizations with 100 or More Employees, the nomination describes the development of an IT solution that almost halved the "door to needle" treatment time for stroke victims at MOHAP facilities. One judge commented on the nomination, "A perfect example of an IT solution supporting a noble cause: reducing mortality and morbidity due to stroke. Using modern technologies like VR to assist patients is another welcome move."