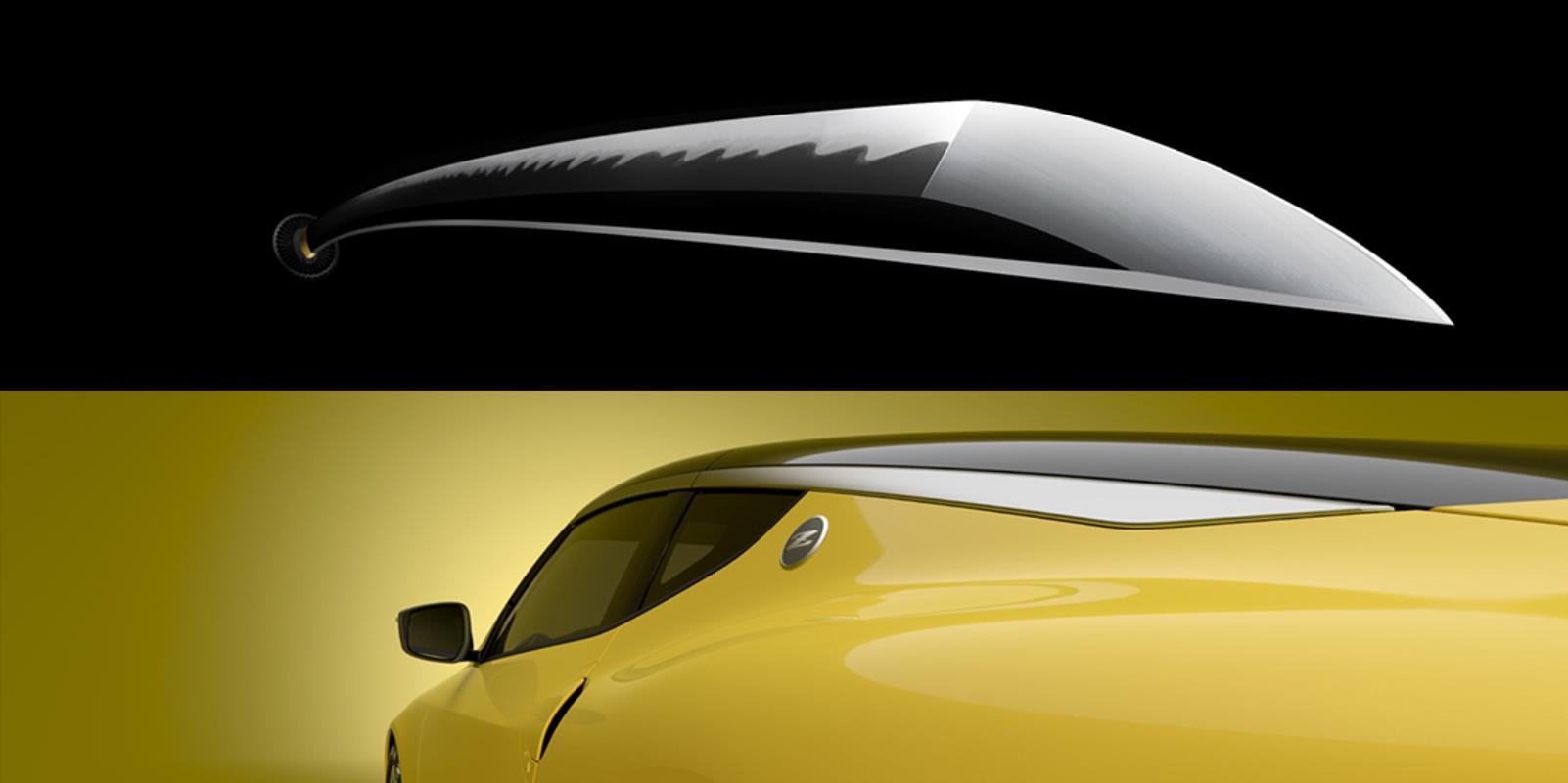 The Z has a rich history and possesses many iconic elements. Take the headlamps for example. On the original 240Z (S30), when the headlamps illuminate through the outer lens, they created a unique exterior reflection. We employed this shape and infused it with modern technology to create the new Z's headlamp signature that's both modern and familiar.
The styling of the rear combination lamps is another example. Although many have likened it to the Z32's, in fact the original Fairlady Z and other past Zs had a similar design. Like the headlamps, we designed the rear lights with our heritage in mind but used a new approach that resulted in this powerful, iconic motif.
Another unique element is the silver accent that enhances the car's roofline. In the studio, we refer to this as the katana, as it shares a similar shape to the traditional Japanese sword. The Z Proto features a two-tone paint scheme with a black roof, and the accent draws the eye, creating a very "Z-esque" silhouette that slopes down from front to rear. The accent also won't lose its effect in monotone or lighter paint schemes.